Coloured Pencil student Carole Mallatratt had created two wonderful drawings for her Coloured Pencil Course. The task was to set up a still life and then first draw it in graphite pencil to get to grips with the depth of tone, the direction of lighting and also get become familiar with the objects.
The second task was to draw this scene again, only this time in colour. The idea being it will be slightly easier the second time around, even with the additional element of colour. We should be used to the scene and having the understanding of the shape and form of the objects, it allows us to concentrate on the colour aspect. Carol has described each piece beautifully and we hope that you enjoy gaining and insight into how it all panned out for her….
Part 1 – I have to admit that I wasn't really looking forward to this task, as I'm hopeless with fruit and vegetables, but again the timescale suggested made me look closer at what I was doing and I was able to produce a nice drawing which I shaded and feel fairly happy with. I think I have a tendency to go too dark at times. I placed the banana and 2 peppers on my kitchen worktop with my letter rack behind it, to give me something to put in the back ground. lesson I learned from task 1 was to be more aware of my backgrounds, so I put the white letters in front of the pink envelope to try and add a little more colour, away from the veg, but not bright enough to take away the focus, which should be the banana and peppers. I used the same graphite pencils as before and the same Strathmore paper. I was happy with the drawing, it took me 3 hrs 30 mins to draw and shade.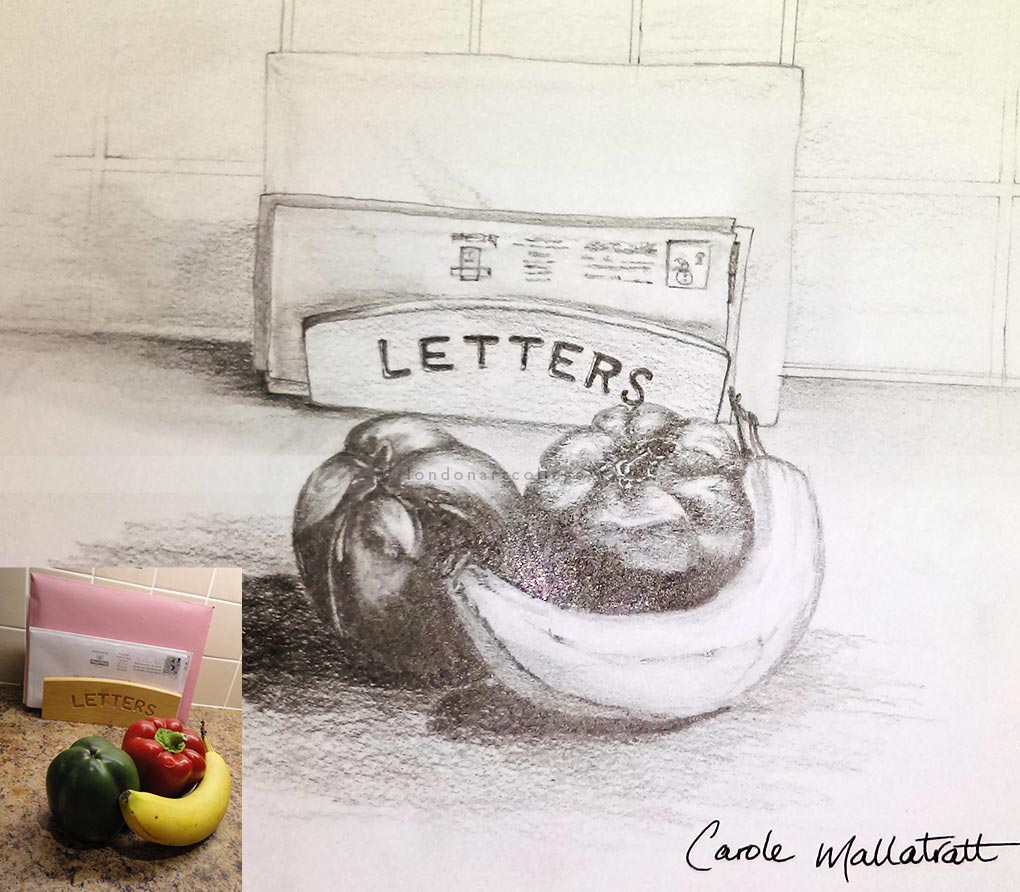 Part 2 – as with the first exercise I found that I was able to draw the basic outline quite easily, having spent so much time on the pencil version. This time I used Verithin pencils, also Prismacolour and I loved the result. I didn't do much blending as I found that the layering of colours alone worked well on this picture. I used my Strathmore paper and I thought the paper and pad complimented each other very well. This task took me 2 hrs 45 mins and although I'm happy with the end product, I think that the peppers have too much work in them. Certainly I feel the green one is very overworked. I have begun to get a feel for how these pencils work and how far I can go in layering with them. I will probable use these pencils for most of my submissions, although I will continue to use my other Prismacolour pencils also.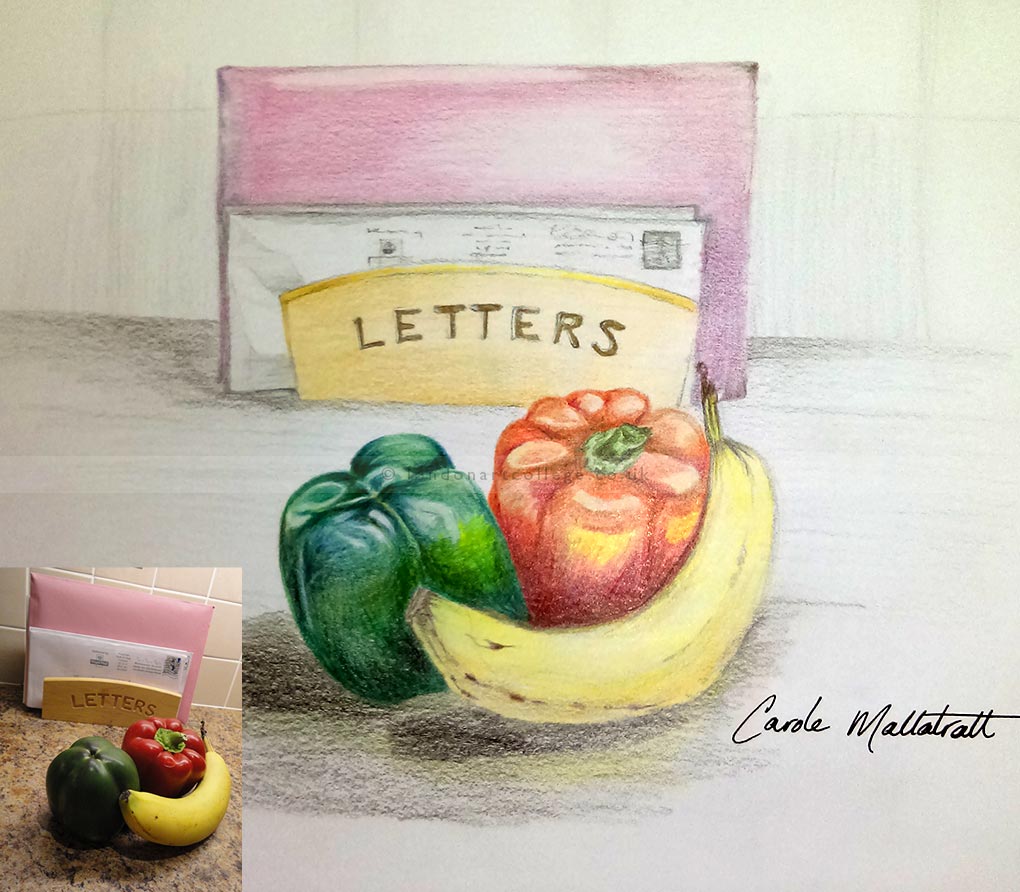 If you would like to receive a roundup of all of our blog posts once a week to keep you inspired in your inbox, why not sign up to our newsletter. You can access our sign up at the top of our page. If you are a London Art College student and you would like your artwork featured here, drop us a line at any time.