Welcome to the winners of this years 2021 London Art College Art Competition! The winner is student Shailaja Rathinavel and the runner up is Habimana Augustin. Congratulations to both students, a very well deserved win! Take a look at all of the entires, finalists and the winners over on our website on our London Art College Competition page.
We have added both pieces of artwork below along with some text written by the winner Shailaja Rathinavel. We are thrilled and delighted for both students and hope everyone enjoys viewing the winners artwork in more detail.
---
Winner –
Shailaja Rathinavel
I am immensely grateful for the prize you have given me. Even my self-belief and confidence is improved by this award and help me to attain success in future.It is difficult for me to express my gratefulness to be selected for this honor and it is a great privilege. When I joined the drawing and painting course I was totally an amateur artist , my tutor Paul Weaver helped me so much in developing my skills, I'm very grateful and thankful to him. I thank all the tutors for selecting my art for the first place. Thank you so much LAC for giving me this wonderful opportunity.

The still life painting of figs is done using acrylic paints. It needed many layering to make it look realistic and needed immense patience to get the perfection. It took 3 weeks to complete this artwork. Last year I participated in this competition as an amateur and made a resolution that next year I would attain first place and I should develop my skills to reach that level and should keep myself pushing my limits and finally I have attained that and LAC has made it possible for me and I'm so happy. This is not the end , this is only the beginning for me, I have set so many goals to be achieved and I would keep pushing myself no matter what. Once again my profound thanks to everyone and truly it's a honour to be part of this competition.

Thanking you

Shailaja Rathinavel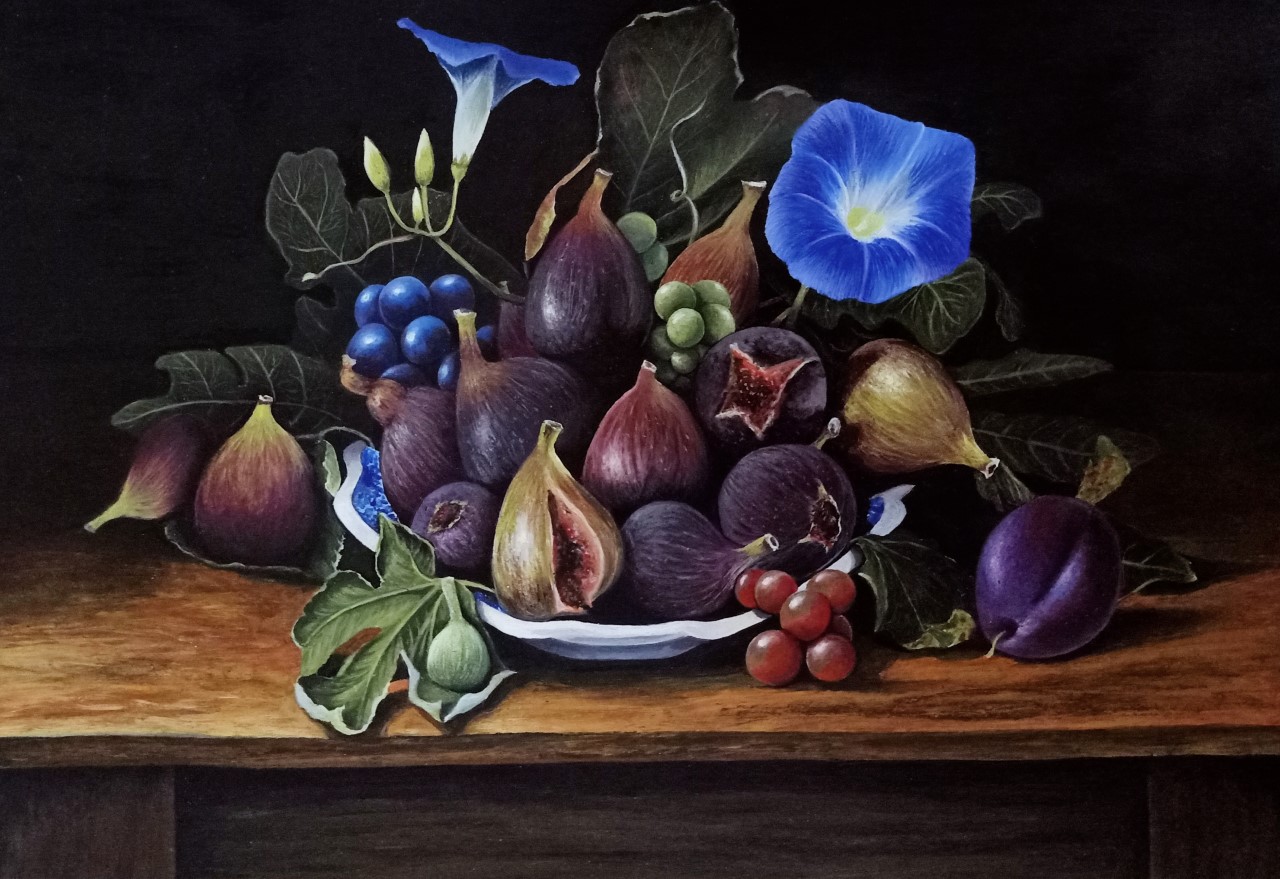 Runner Up –
Habimana Augustin
I'm missing the expression to tell you how happy I am after being the runner up of the competition . This position gives me encouragement in my illustration career. By participating in this competition I didn't have confidence in myself.
My piece was titled " THE SHY SMILE OF A LITTLE GIRL "
When I was out for a walk, my sketchbook in hand with my pencil, I met a pretty little girl who was alone in front of their house, as I'm a curious illustrator I started to draw some traits of her face with her shy smile, her face inspired me a lot because I was looking for an illustration of the cover for a book poems for children.
I thank the London Art College Administration and all the tutors especially my tutor Maggy Roberts who helped me improve my skills in children's books illustrations.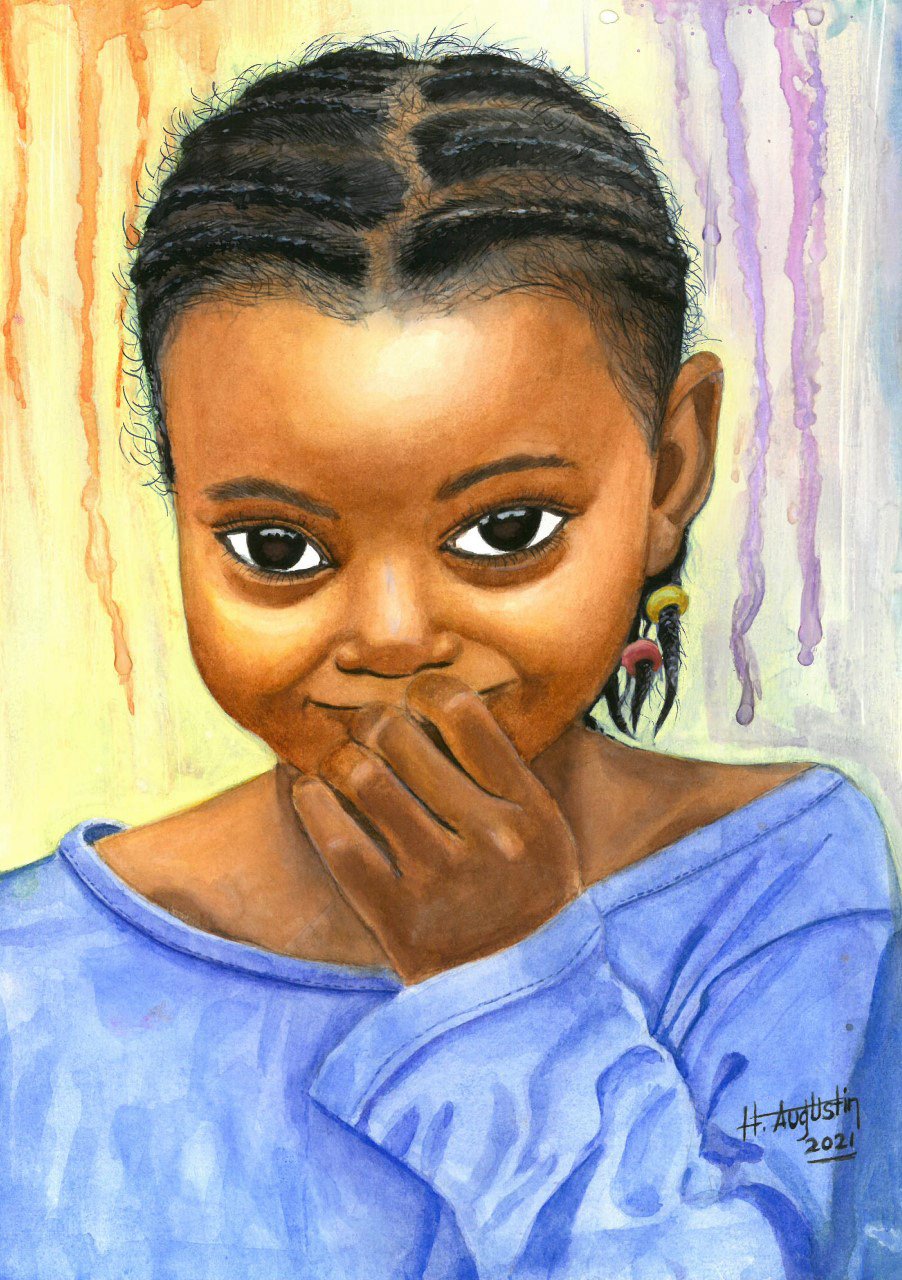 If you would like to receive a roundup of all of our blog posts once a week to keep you inspired in your inbox, why not sign up to our newsletter. You can access our sign up at the top of our page. If you are a London Art College student and you would like your artwork featured here, drop us a line at any time.