I decided to paint three citrus fruits together to give me an opportunity to explore a few different bright colours. I started with the lemon. I think I got the roundness and shape of the lemon ok. Of the three subjects on the page I think it looks the most three dimensional. I had a go at disappearing edges and tried to keep the reflected light on the edges in shadow. I can see how this contributes to a feeling of 3- dimensions. Definitely something to practise more as I'm finding it difficult to keep the paint to the parts I want it to be in, while keeping highlights bright. When painting the lime and the orange I tried to limit my colour palette to keep the colours cleaner and brighter.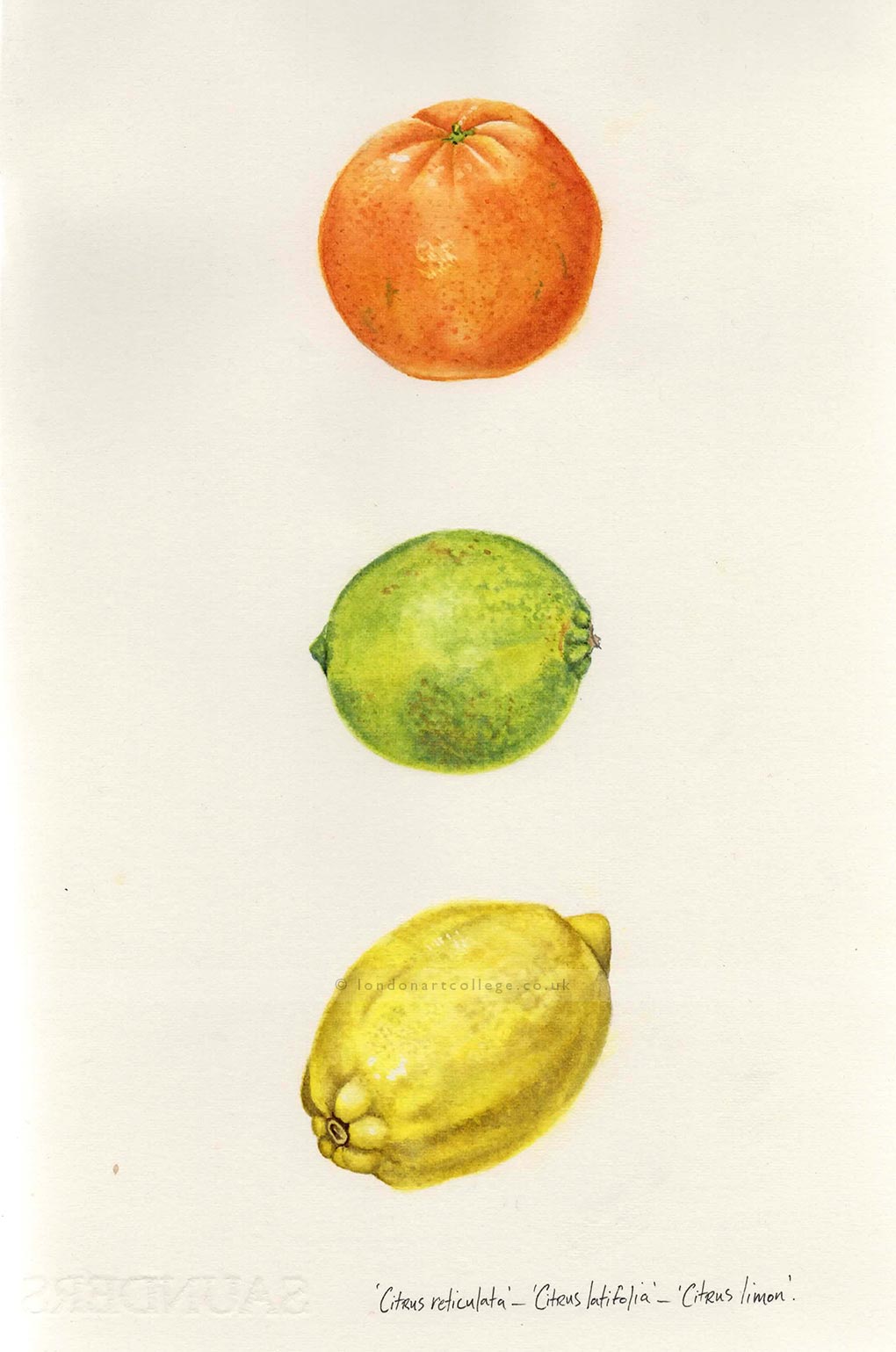 The sweet pepper was one of those subjects that looks relatively simple but isn't really at all. It was a good challenge to try to capture all the light reflections I tried to do some disappearing edges with varying degrees of success. The edges are definitely lacking in crispness, but I can understand the effect I was trying to achieve and can practise this more in future, I tried again to limit my colours and to avoid muddy shadows, but then I ignored my own rule at the end and started messing about with the darker shadows and ended up with a real mess in places that I had to try to lift off and fix.
I think I was more successful at building up intensity of colour on this subject than in my previous assignment, but I still found I reached a point when the painting refused to take any more layers of colour. I'd have liked the red pepper to have been more vivid, but I didn't want to mess about with it too much more. I feel like it's a bit overworked already. I'm happy with the attempt though and I feel like it was a good challenge to have a go at. The little chilli pepper, I tried to just keep it simple. I liked the curl of the stem and thought it made a nice contrast to the larger pepper.

Grainne Murphy – Botanical Diploma Course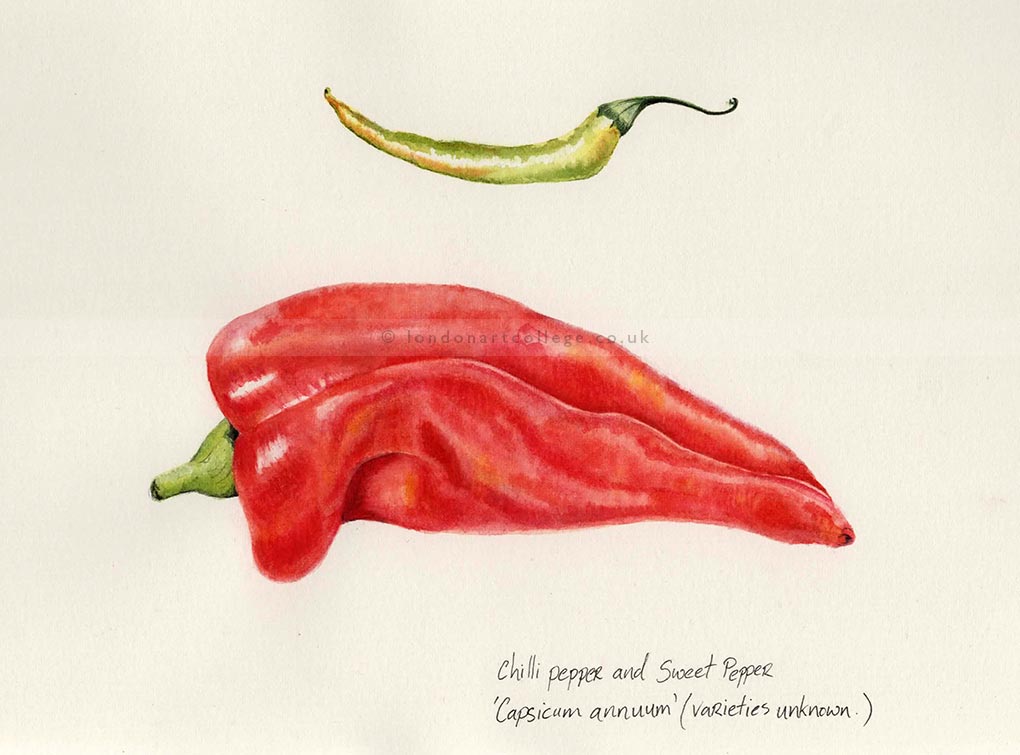 If you would like to receive a roundup of all of our blog posts once a week to keep you inspired in your inbox, why not sign up to our newsletter. You can access our sign up at the top of our page. If you are a London Art College student and you would like your artwork featured here, drop us a line at any time.