I selected four different works for the final set on the Chinese brush painting course, although I made many others. This time the most difficult part was to obtain a fish whose body actually looks to fluidly swim in the water. I added a small rock beside, some water and water lilies floating on the water. I imagined a Chinese garden with fishes swimming inside. There is one in Zurich and the access is currently free. I have also drawn many insects, a lot of bees, who are actually not in the composition Dragonfly, Butterfly and Flowers not to make the paper too full. I liked to imagine a summer garden where beautiful insects are flying around, perhaps motivated by the blossoming flowers.
I took inspiration for the landscapes from a book dedicated to Chinese painting and published by the Rietberg Museum in Zurich. One, once again on the paper of a postcard, represents a mountain, slightly bitten by the rising sun – or is it the sunset? The orange light of the sun hits also the roof of a shelter built on the mountain. I liked this landscape because of the simplicity of the composition.
The other one is more complex. The sun is blue, like it is by the end of the springtime. Perhaps the weather of the last days, the few ones without rain, inspired me. I also like to think how it should be the life in the little village, or group of houses, at the feet of the mountain.

Matteo Sommaruga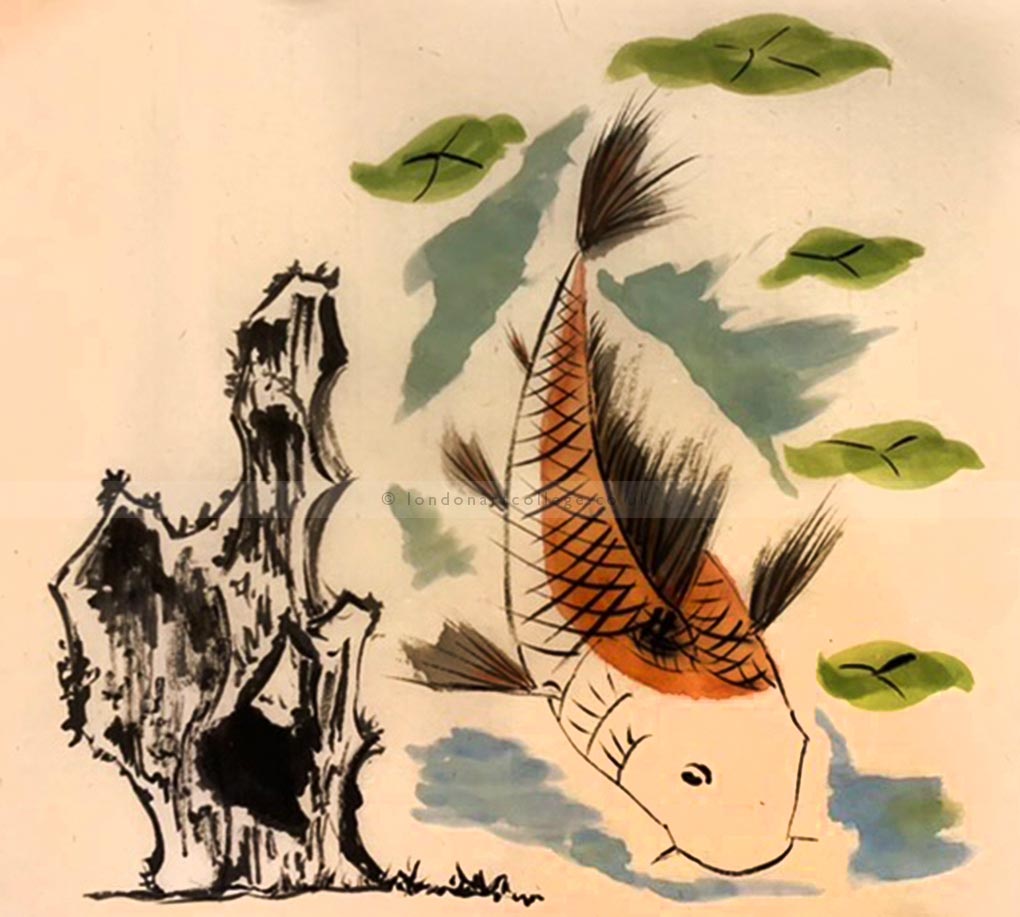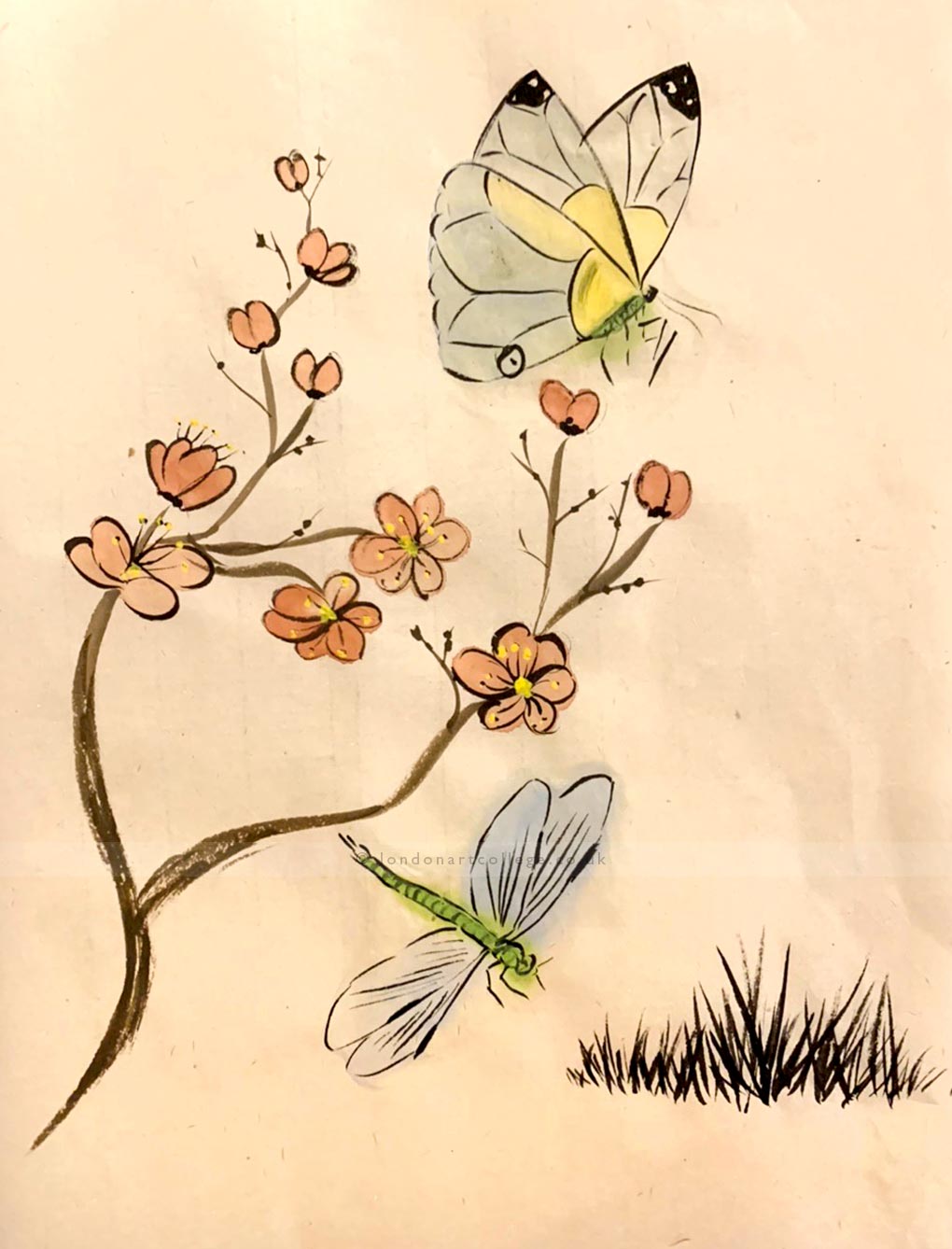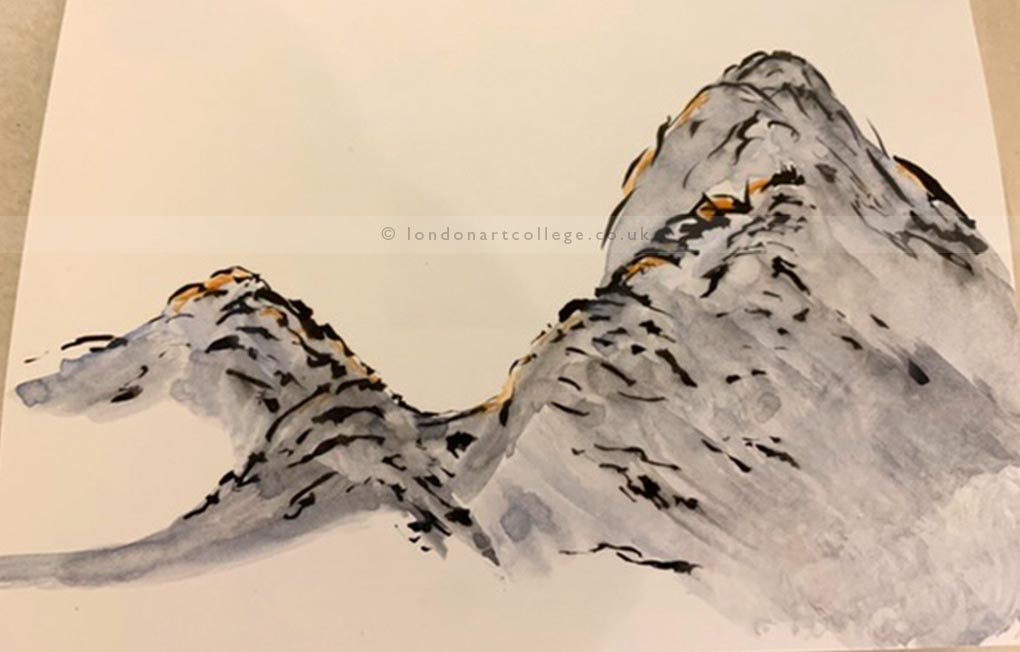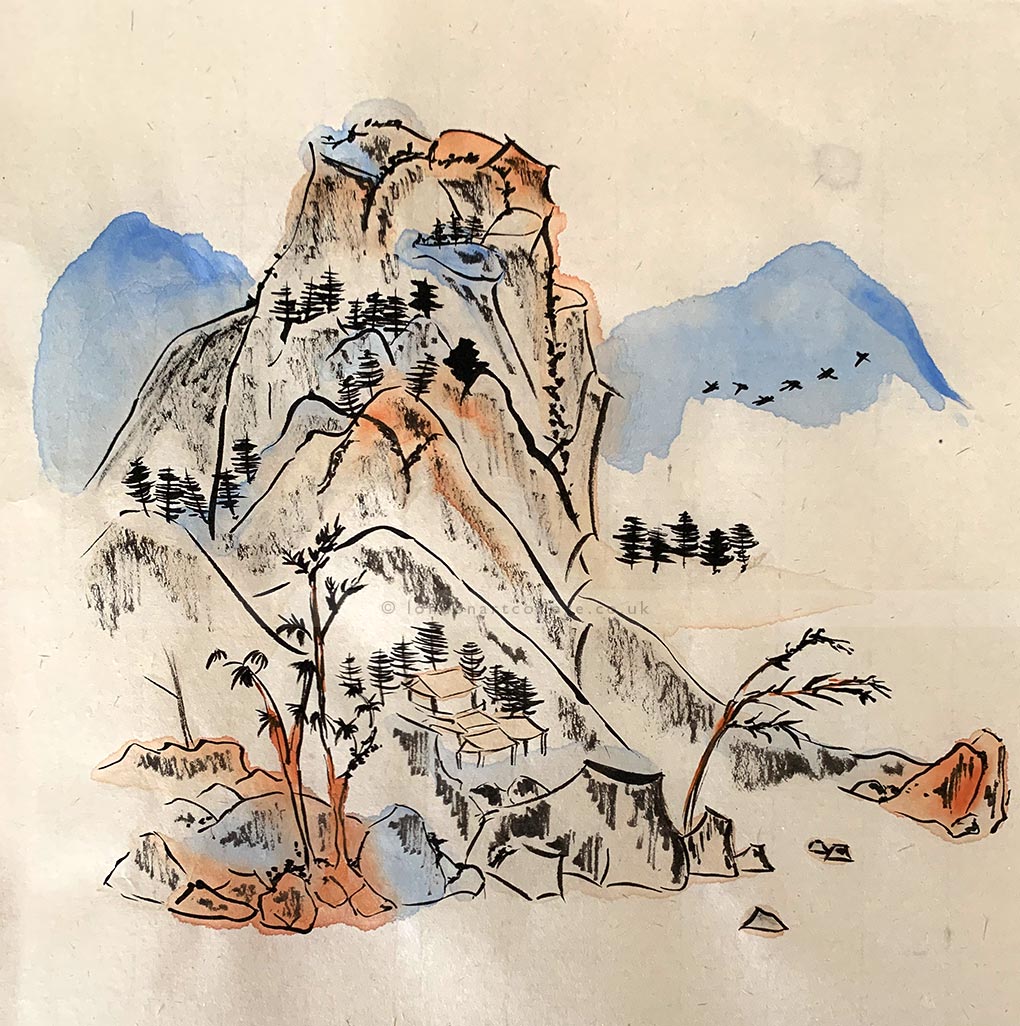 If you would like to receive a roundup of all of our blog posts once a week to keep you inspired in your inbox, why not sign up to our newsletter. You can access our sign up at the top of our page. If you are a London Art College student and you would like your artwork featured here, drop us a line at any time.