We have two wonderful students today who have produced some beautiful pieces of artwork for our Graphic Design Art Diploma Course. Geoff Ofodile and Ehlgee Guiamoy have impressed our tutor Vanessa Weaver, we have added the images below along with comments of each one by Vanessa too.
---
Geoff Ofodile created a lively design for an album of pop music. He has really captured the essence of this genre of music.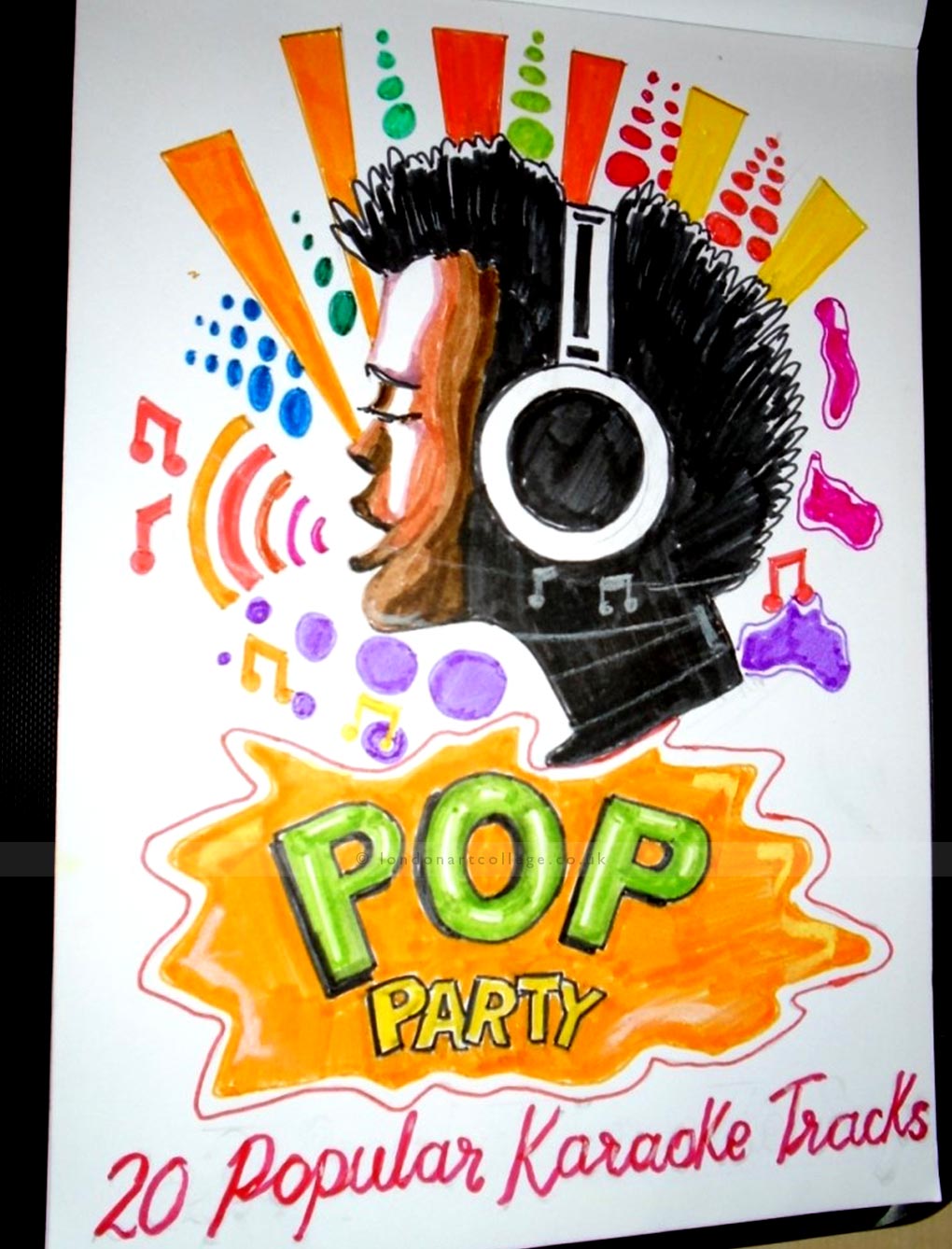 Ehlgee Guiamoy produced a lovely collage illustration for a poster advertising travel to The Philippines. What a lovely sense of distance she has created.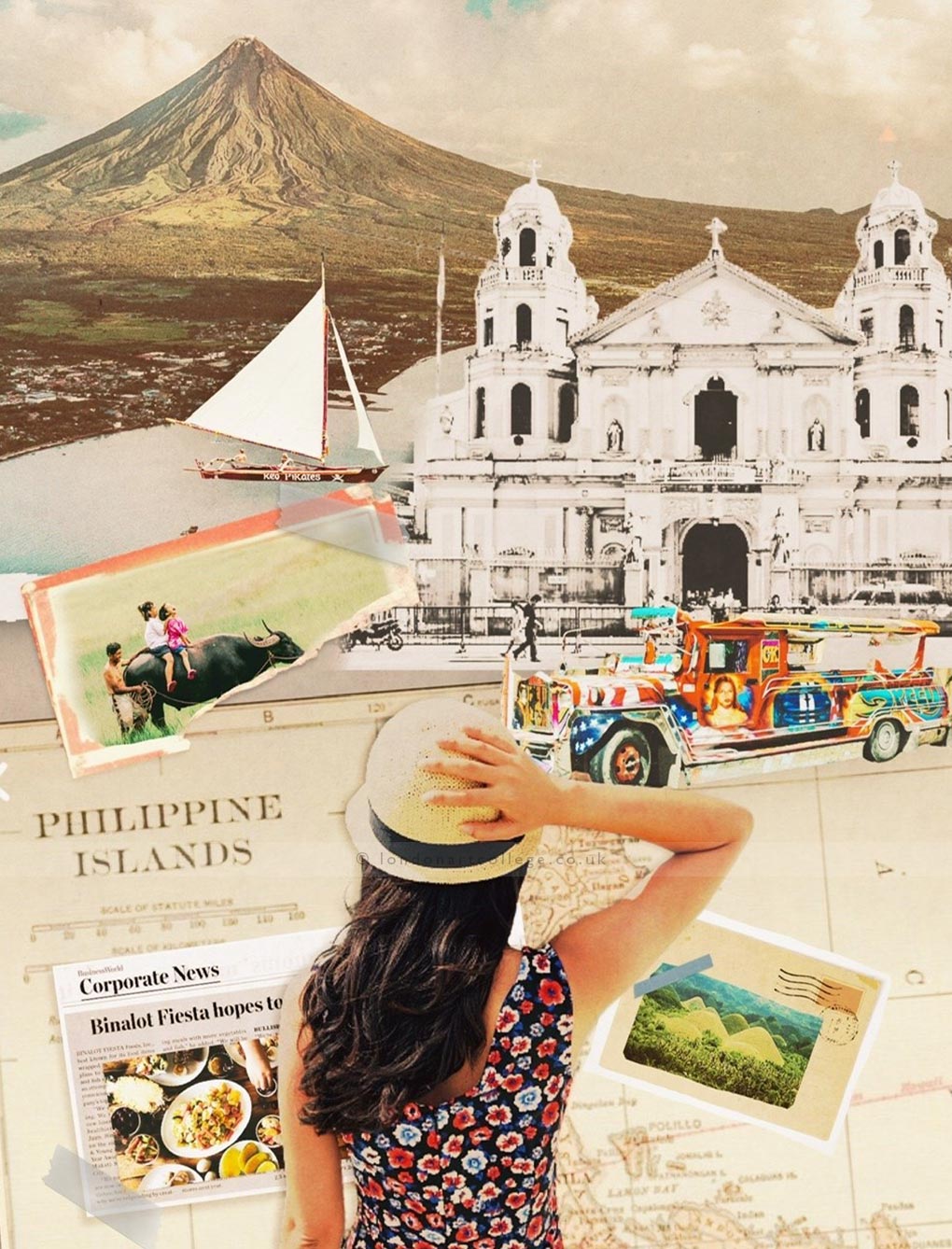 Ehlgee also designed this cartoon to represent the theme of Equal Opportunities. She was restricted to working in black and white and has simplified the subject matter well, creating a powerful message.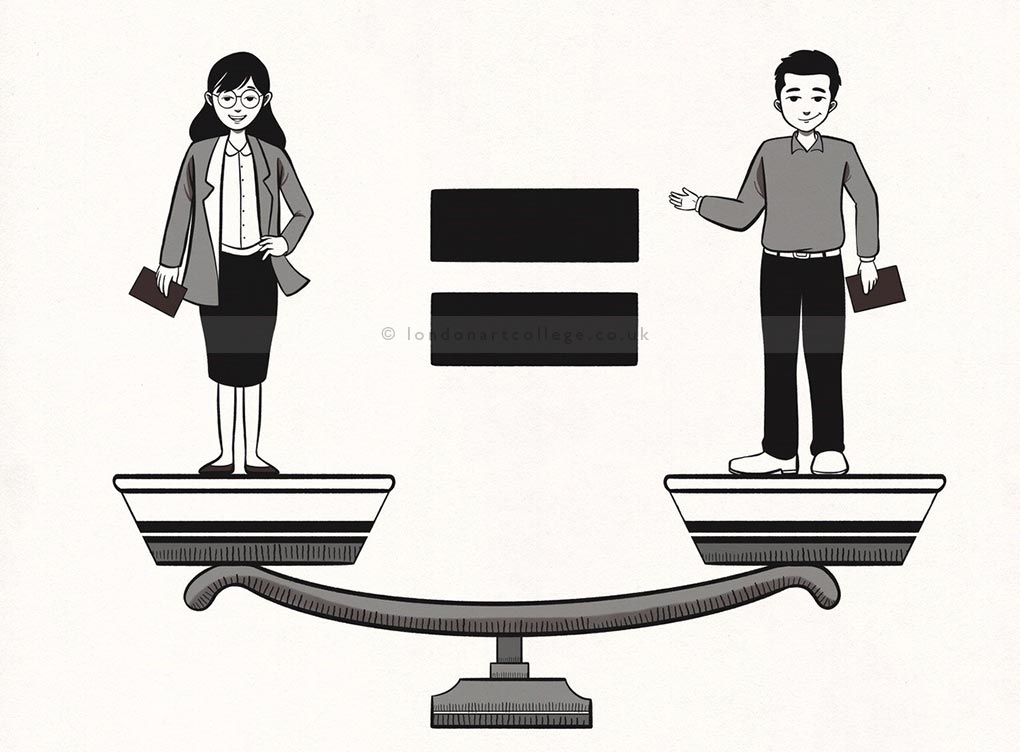 If you would like to receive a roundup of all of our blog posts once a week to keep you inspired in your inbox, why not sign up to our newsletter. You can access our sign up at the top of our page. If you are a London Art College student and you would like your artwork featured here, drop us a line at any time.