Mari-Ann has just completed the course with a DISTINCTION. She worked diligently through the course and produced some sensitive work, her pencil studies are particularly good.

Tutor Paul Weaver
November
For this picture I sat down and used Daniel Smith watercolors to search very freely for a motif. I then used tracing paper and a pencil to draw on top of that. After that I transferred the motif to a new sheet of watercolor paper and painted the picture. Paul Weaver's comments on this picture were very inspiring, and when I have the  time for it I intend to paint a new version taking his instructions into account (the bushes to the left should be painted more loosely, the background could be made to recede somewhat more and for the left bottom corner a shadow coming in over the ground could be added).
The Three Primaries
I had at this time a completely new set of Winsor & Newton's Designer's Gouache. I wanted to try this for one of the tasks in the course and therefore chose only the three primaries to see what could be achieved with those on their own. It was very interesting, and I of course I felt tempted to add white and black, but I succeeded in avoiding that for the purpose of this picture.
Ready for the Garden
For this picture I thought very much of the stance of the body to make it stand firmly. I used pencil and Caran d'Ache colour pencils.
In my Garden
I drew this picture sitting in my garden a sunny day in August. I used a pen and the Japanese ink Iroshizuku by Pilot.  
A Portrait
The pencils used here are various degrees of Graphite Line by Caran d'Ache.
The Cottage by the Lake
This is an assignment in the course, which provides very good practice for how to systematically build a watercolour.
Hotel Room with a View
The task for this assignment was to use a given view and to add our own room. I had to work hard to reach the right darkness for the room, so that there would be a contrast with the light outdoors.
Amaryllis
I love flowers and gardening. Among others I used Quinacridone Red (Daniel Smith), which is a lovely colour to work with not least in flower painting. I used different sizes of brushes, even a number zero in some places.
Room with table and chair
I often find it difficult to go for the right darkness of a shade and have a tendency to make the values too light, so this is another motif I felt I had to try more than once.
By the Open Window
Here, too, it is the light that is most important and how this works together with the shades of the room.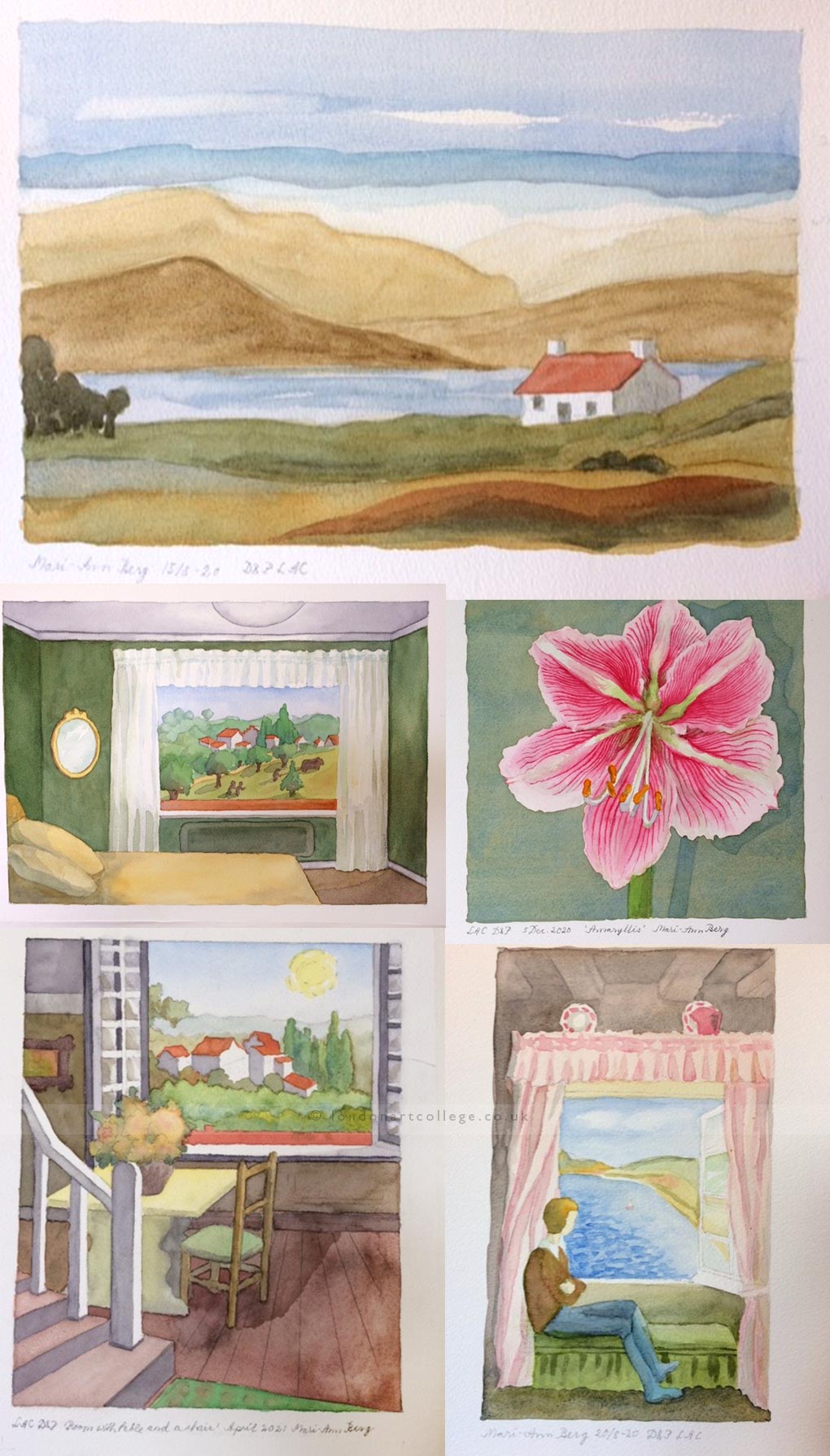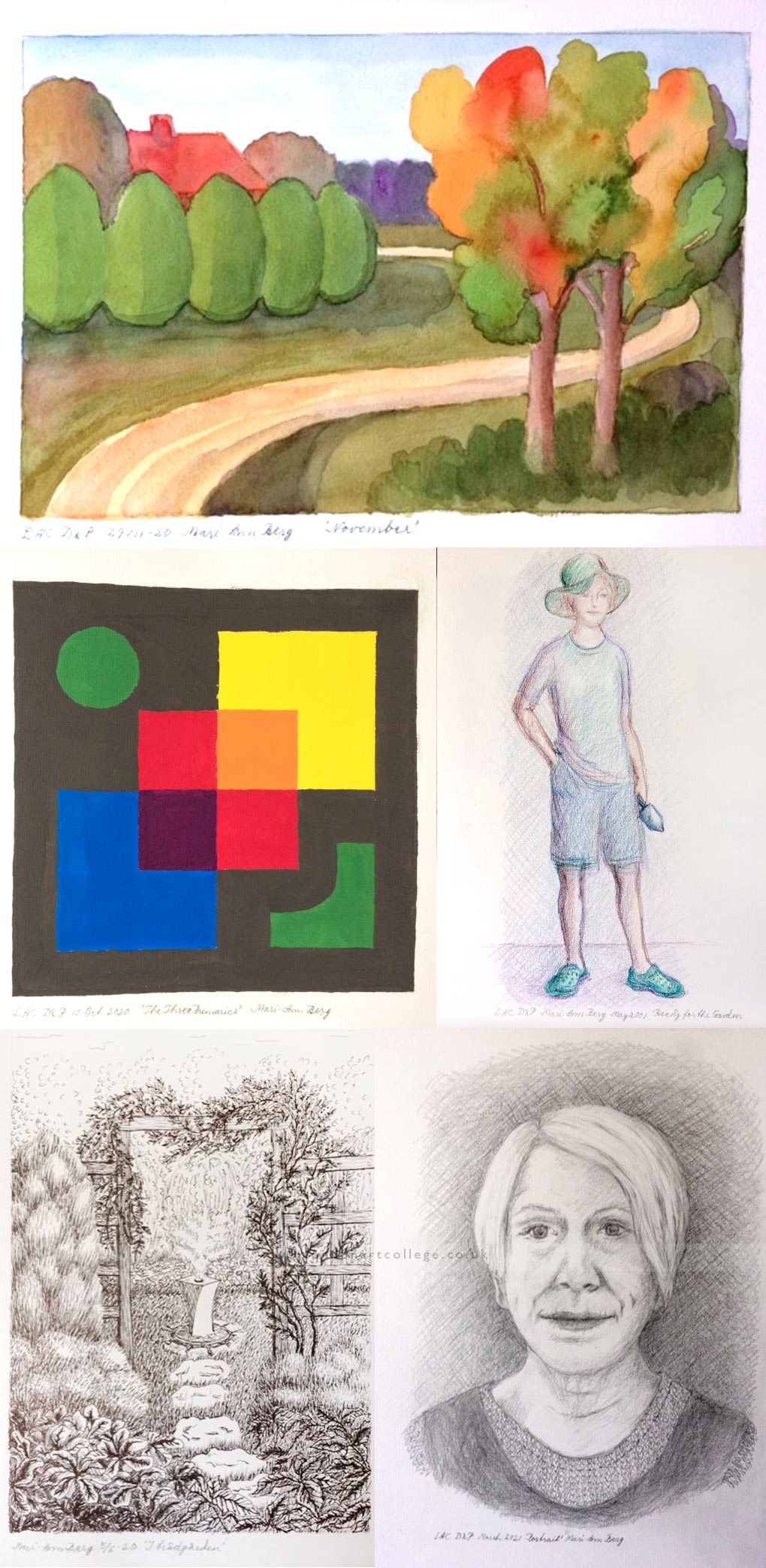 If you would like to receive a roundup of all of our blog posts once a week to keep you inspired in your inbox, why not sign up to our newsletter. You can access our sign up at the top of our page. If you are a London Art College student and you would like your artwork featured here, drop us a line at any time.