Danielle Kantola completed our Watercolour course and these paintings are from her last set. Daniel explains a little about them in her text below. We wish Danielle the very best of luck in her future watercolour painting, we are sure she will do excellently!
I chose a painting I thought was the least successful that I made in Japan. I had limited supplies so I tried lifting the grass out in the first painting.

When I tried the 2nd version I played with masking fluid and negative painting. It is inspired by a photo I took of a grizzly eating a salmon in Alaska. I still don't think the 2nd version turned out as well as some of my other paintings, but I did learn a lot from this painting. I still have a lot to learn about composition, and light. Really enjoyed this course, and will keep working towards progressing with watercolours.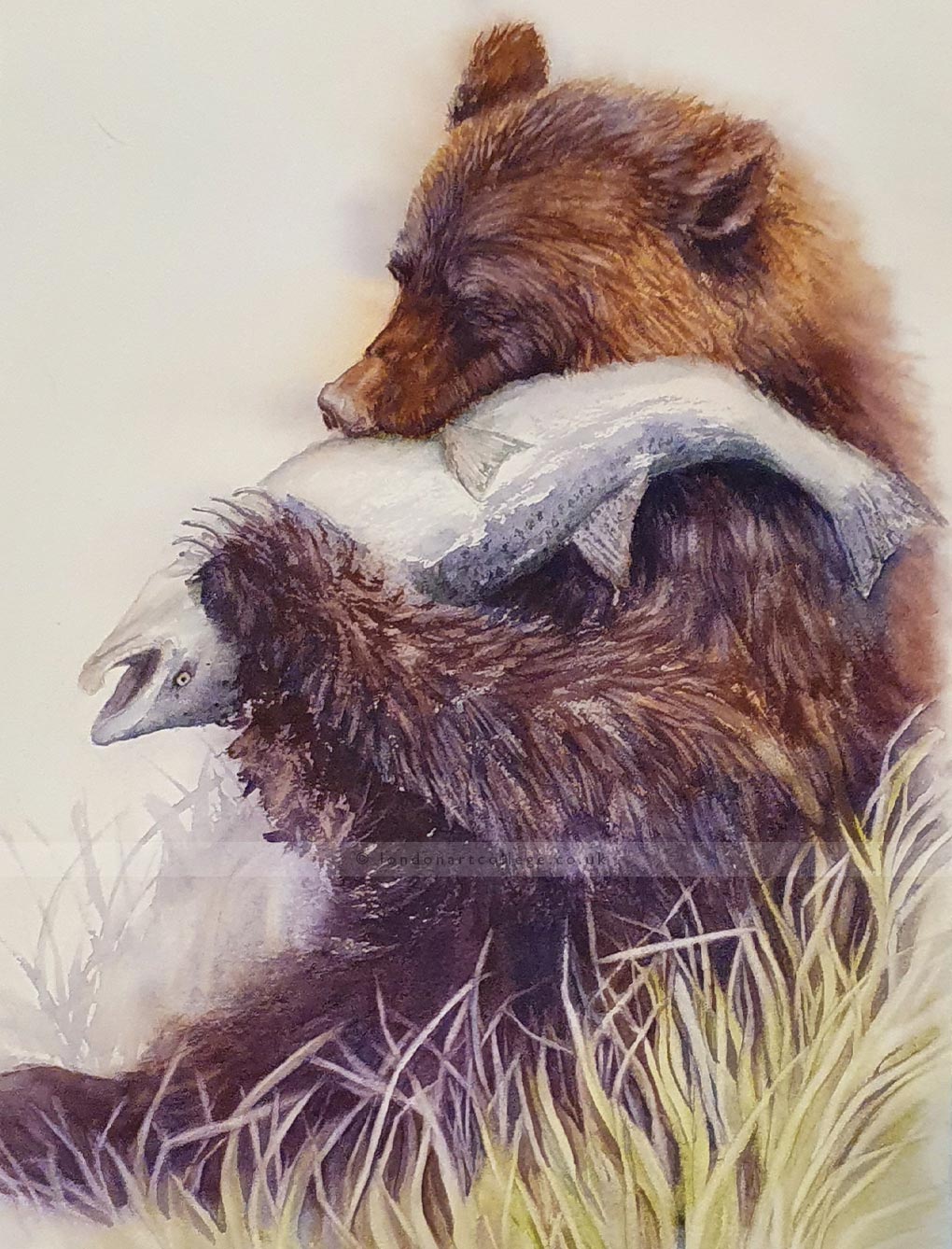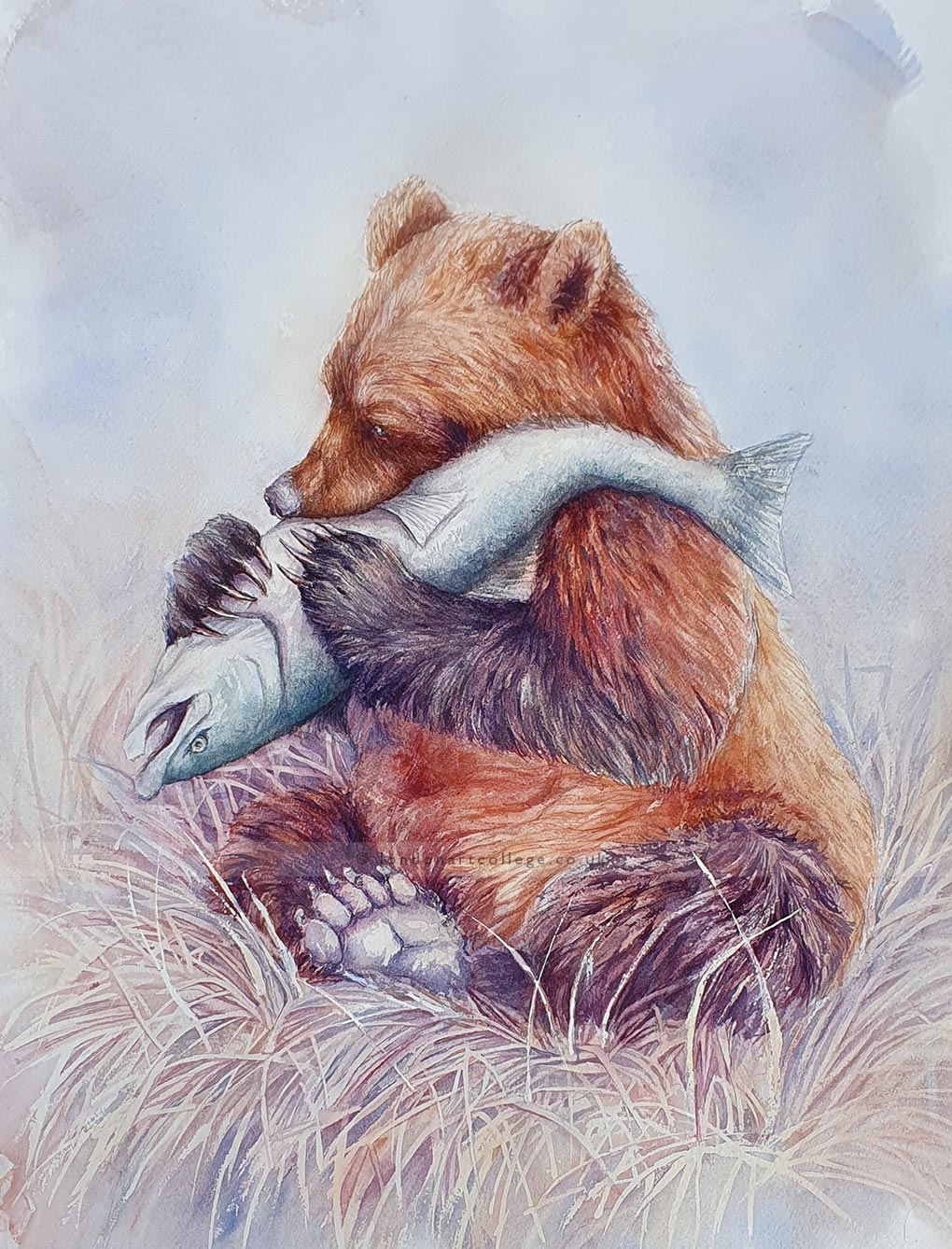 If you would like to receive a roundup of all of our blog posts once a week to keep you inspired in your inbox, why not sign up to our newsletter. You can access our sign up at the top of our page. If you are a London Art College student and you would like your artwork featured here, drop us a line at any time.