Mark making and being inspired by a favourite artist by student Sarah Jay.
This piece is called Alone from both photographs and imagination. Staedler fine nib pens and white paper around A3 size. Very much about mark making in the passionate style of Van Gogh, especially his drawings of cypress trees.

Doing a series of works about feeling alienated or ignored. Covid has brought these feelings to a whole lot more people plus feeling isolated is an experience for anyone with depression, anxiety or those of a minority group. 
This piece asks the question who is alone? And why? And the human effect on our environment increasing the sense of aloneness for animals and plants from rich ecosystems to ones ravaged by industrialisation and population growth.

Sarah Jay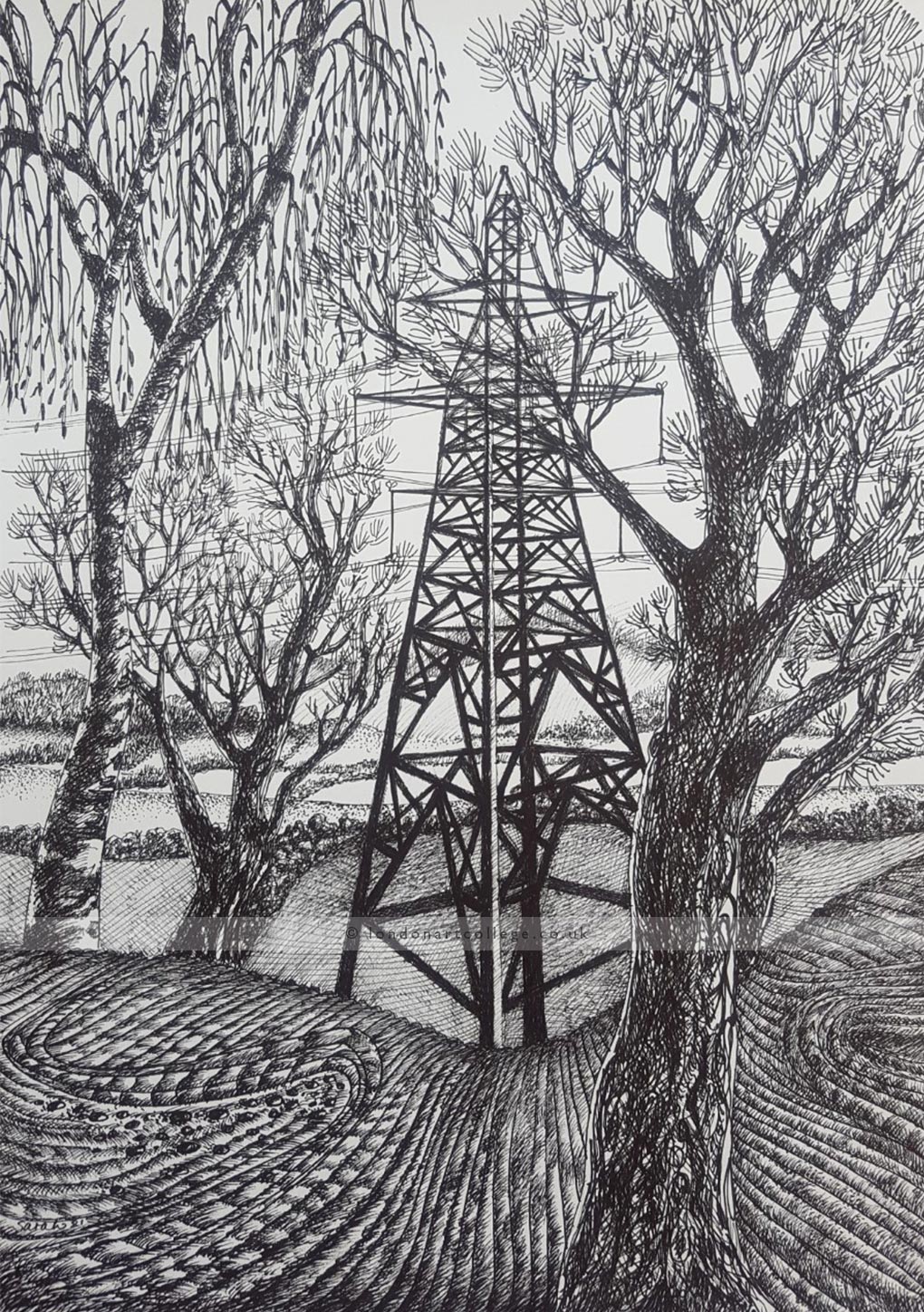 If you would like to receive a roundup of all of our blog posts once a week to keep you inspired in your inbox, why not sign up to our newsletter. You can access our sign up at the top of our page. If you are a London Art College student and you would like your artwork featured here, drop us a line at any time.