Student Catherine Verdoene is working with Ida Mitrani on the Botanical Coloured Pencil course and has produced some beautiful illustrations which we have been able to showcase below. Catherine's artwork is exquisite and we hope that our students find her work and the colour chart an interesting read.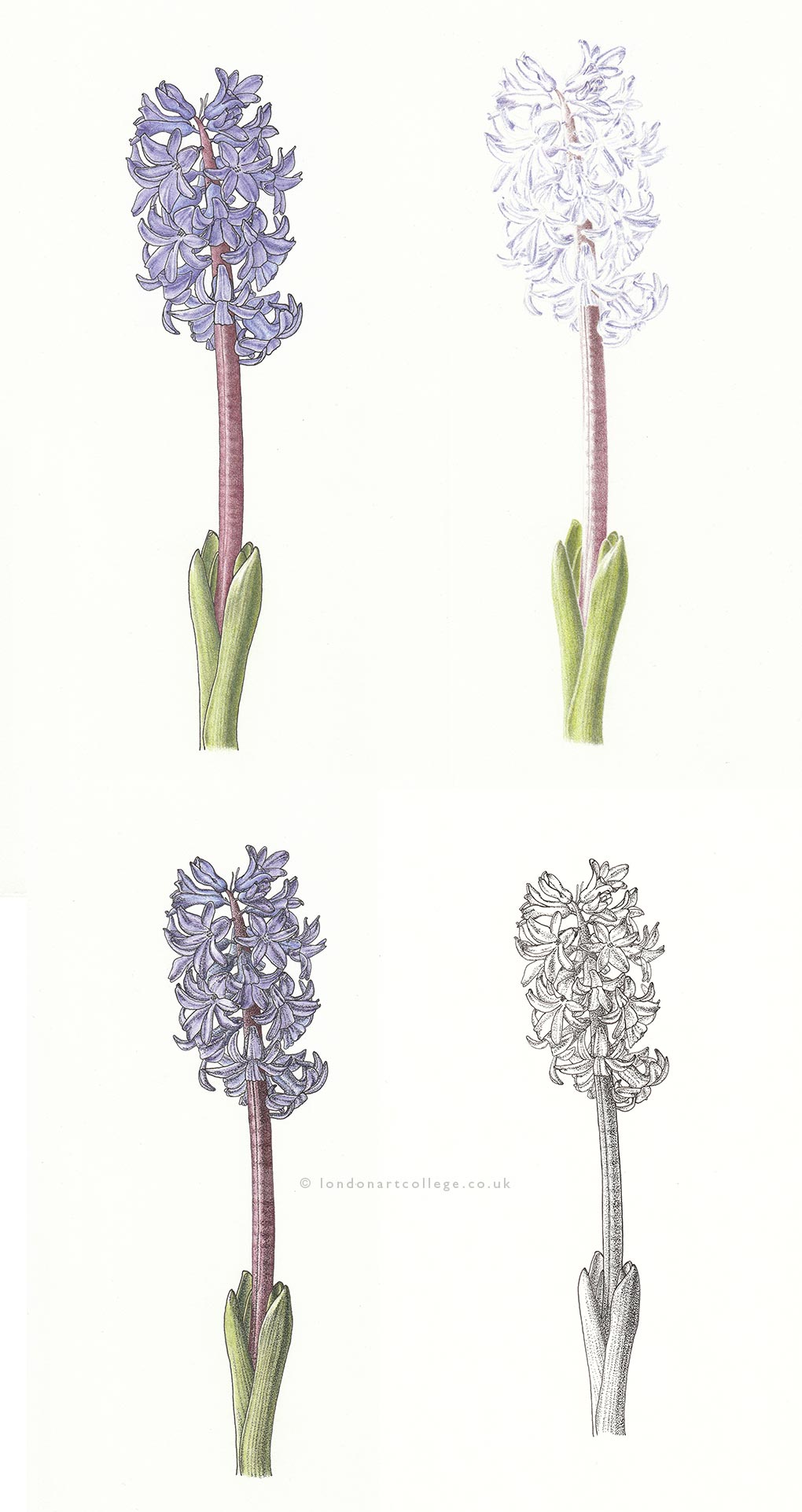 This is was an interesting assignment, as I had not yet tested the ink technique. The drawing of the long straight lines is not so easy, and impresses all the more that we will not be able to erase them! I preferred the 1st drawing, totally in ink. The second is also interesting, but I find that we lose nuance for the colors, the color for the shadow not being present and represented by the dots whatever the color of the element. The third drawing is closer to the actual color, however I am less convinced of having the outlines in black ink, compared to a drawing entirely in pencil. (I started doing it in pencil for comparison, I think it would look more realistic without the ink outlines when finished, on the sheets for example.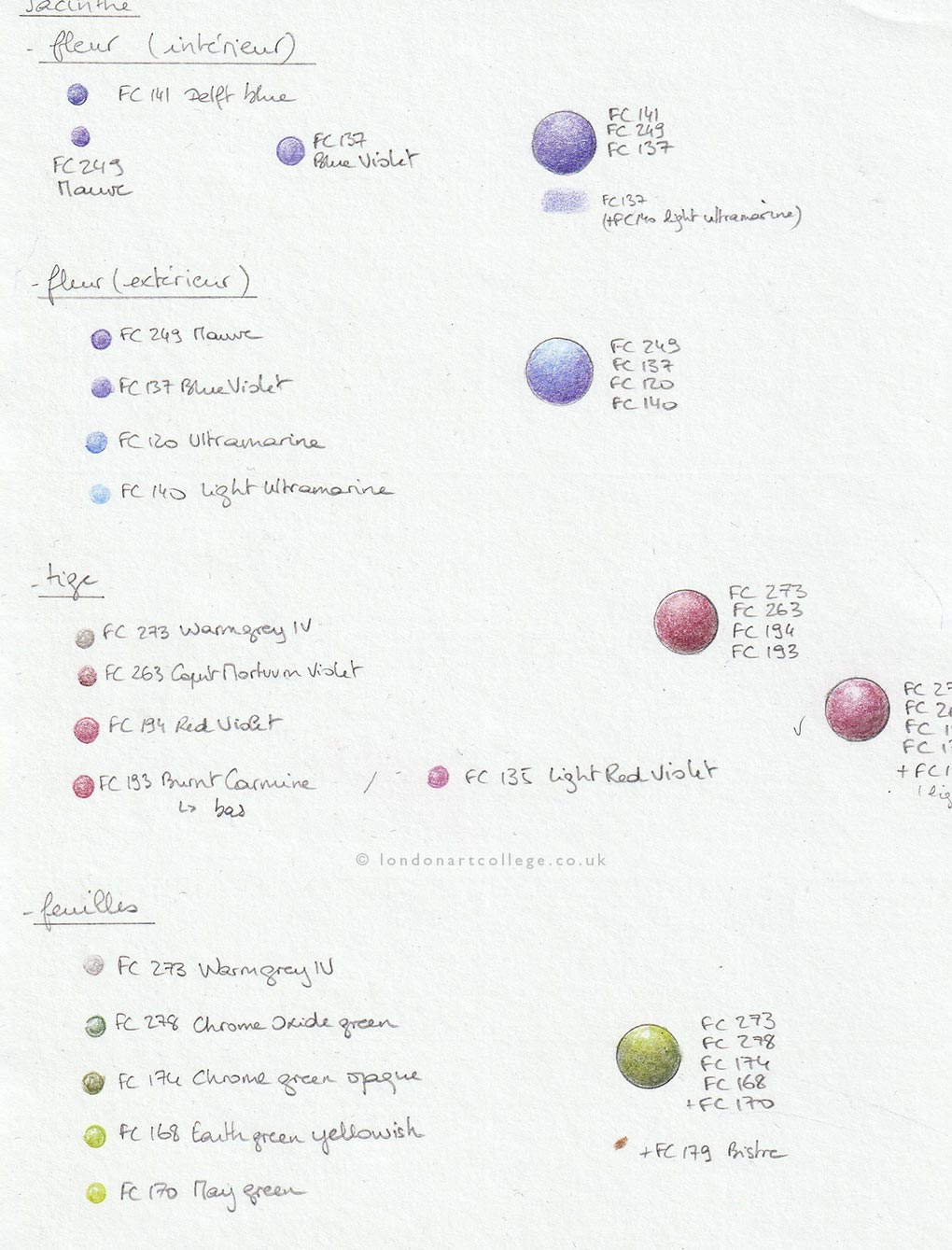 If you would like to receive a roundup of all of our blog posts once a week to keep you inspired in your inbox, why not sign up to our newsletter. You can access our sign up at the top of our page. If you are a London Art College student and you would like your artwork featured here, drop us a line at any time.