London Art College student Olga Polianska has very kindly written about her artwork below. Olga studied on our Painting & Drawing Diploma Course and passed with a Distinction with tutor Paul Weaver.
Lake:
This work is inspired by the unusual shades of sunset over the lake. I live by the lake, and I often observe the wonderful metamorphoses of colors, the interaction of shades of sky and water. It is extremely interesting to transfer them on paper with watercolors.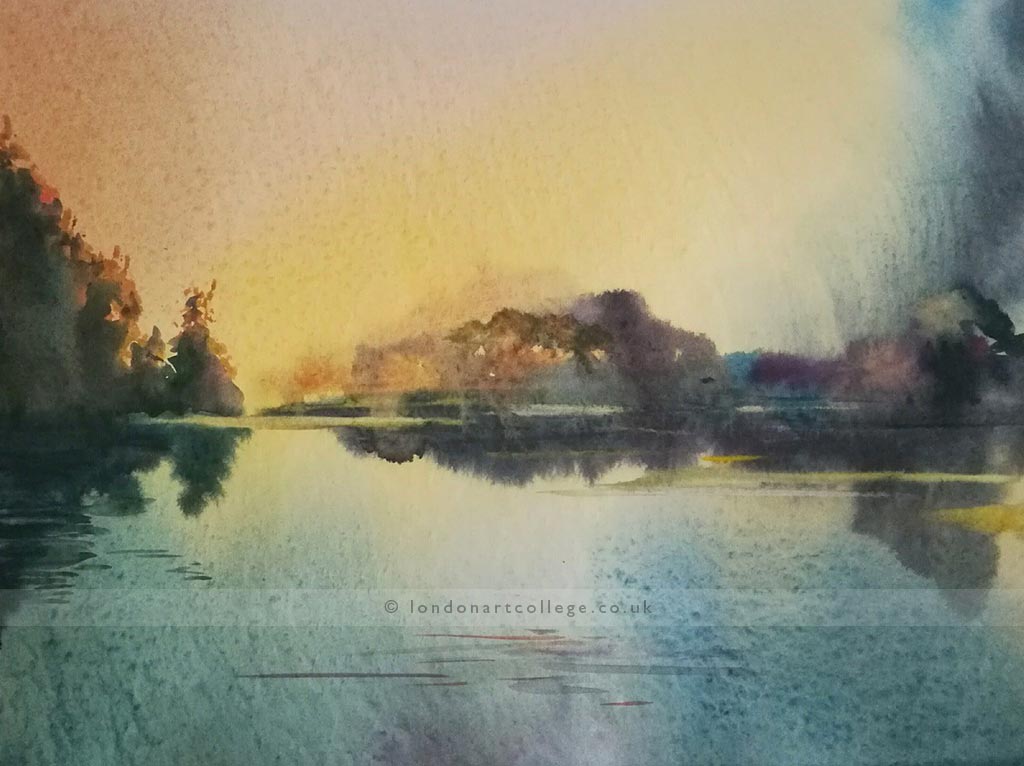 the sketchеs of the figure:
I like to draw from observation, and I often visit sketch studios. These 15-minute sketches develop well the general skills of building a figure, capturing light and shadow, the ratio of volumes. You can usually ask to pose for someone from the family, but my family does not often agree to be models)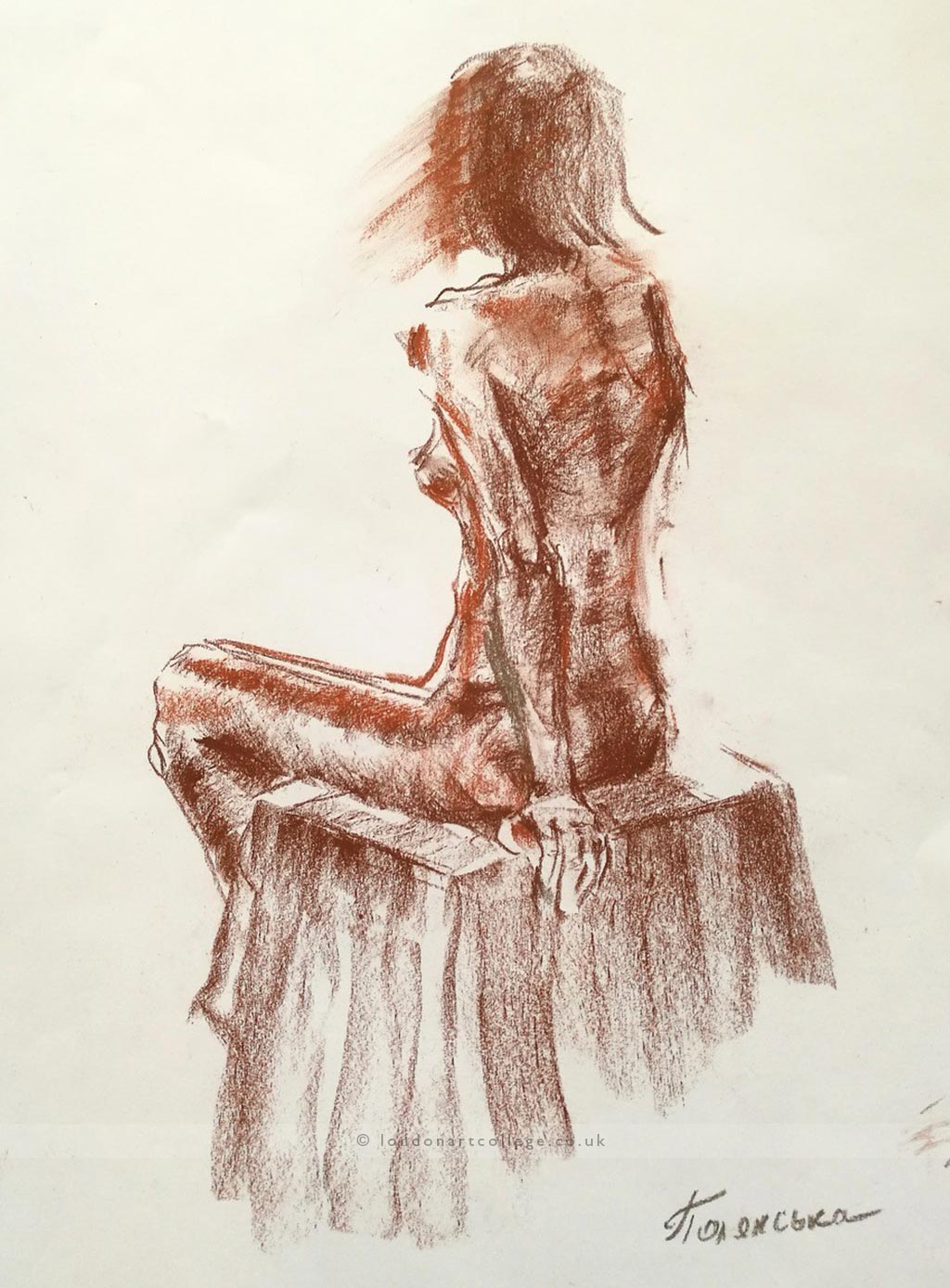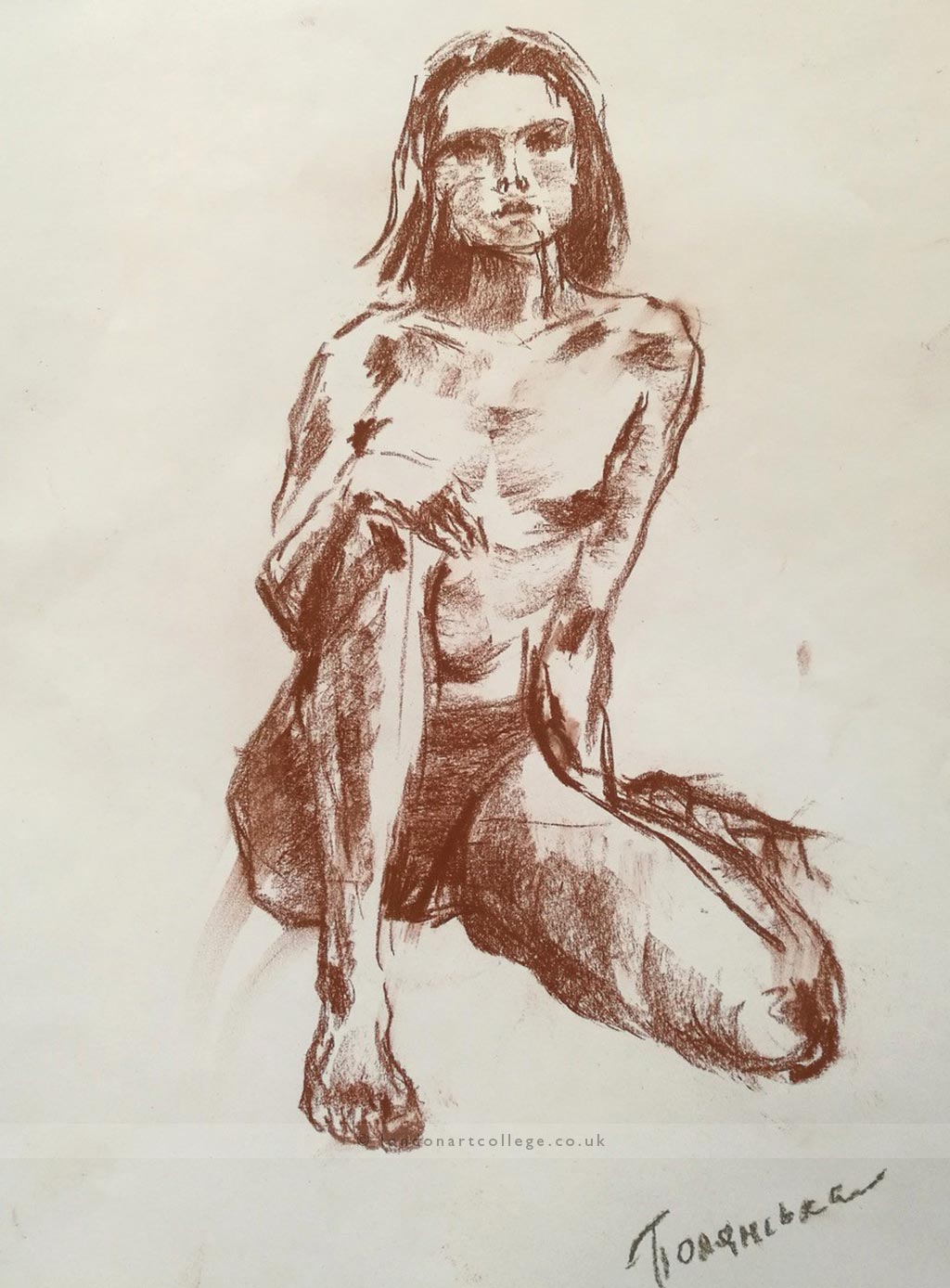 A boat
Thanks to college assignments, I first tried to draw with ink. This is an extremely interesting experience, because it is a whimsical media that does not allow you to correct mistakes. And you have to immediately choose the saturation of the shadows, their transitions to light. But if it turns out – then this contrast is fascinating and inspiring.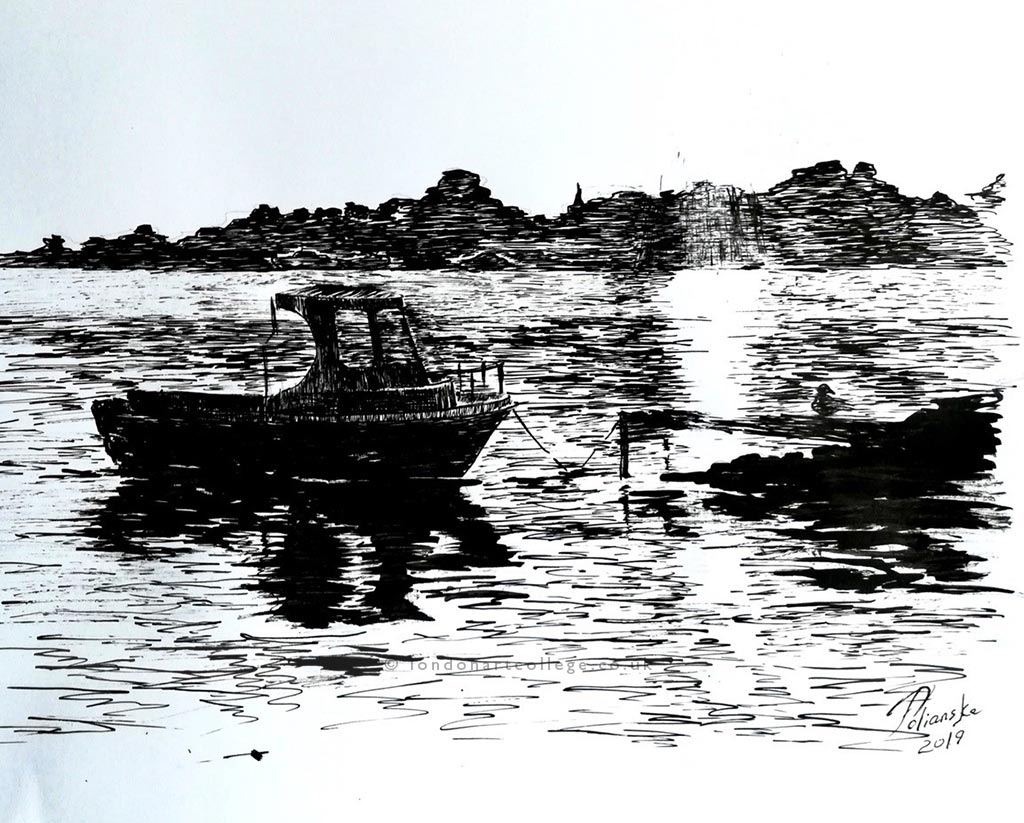 portrait, hand and legs in graphite
One of the most exciting tasks for me was drawing a portrait, hands and legs. Each medium requires a different approach, skills. I really like to paint with graphite, revealing different nuances of tone and differences of light and shadow.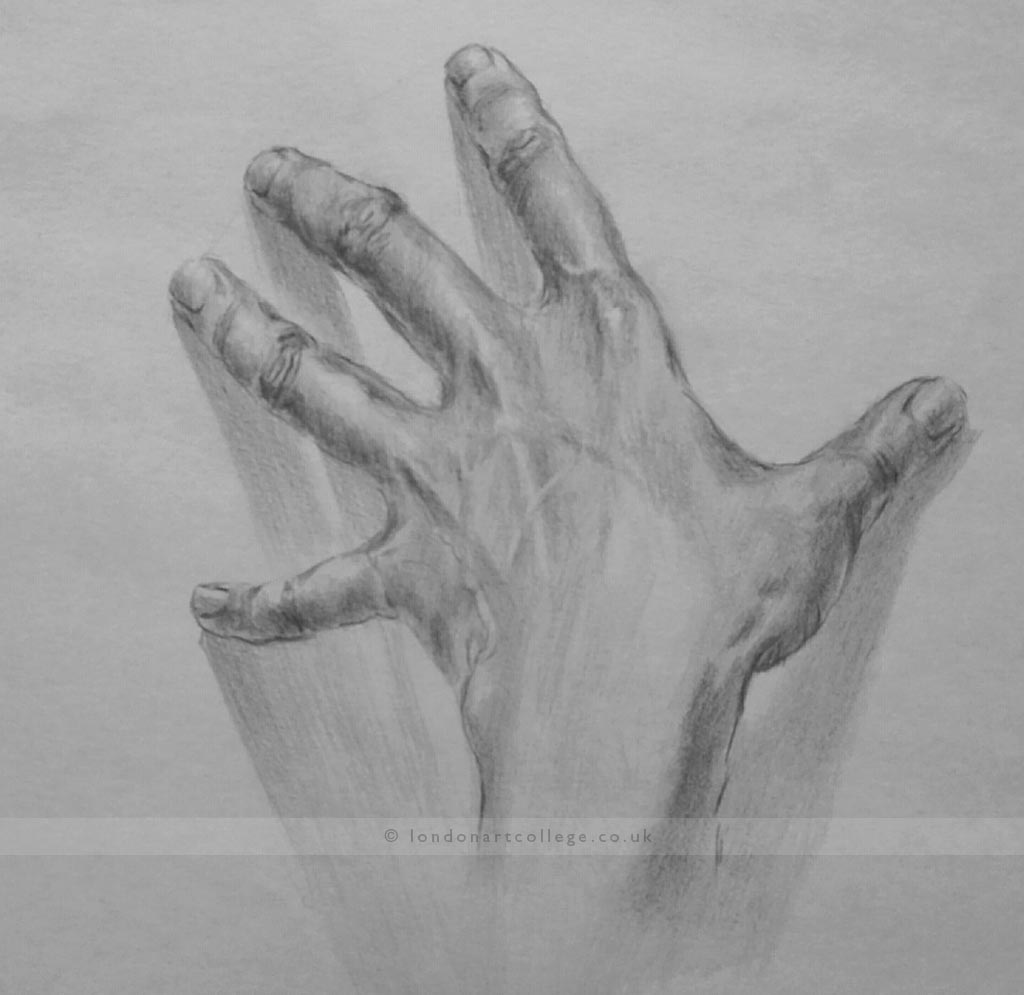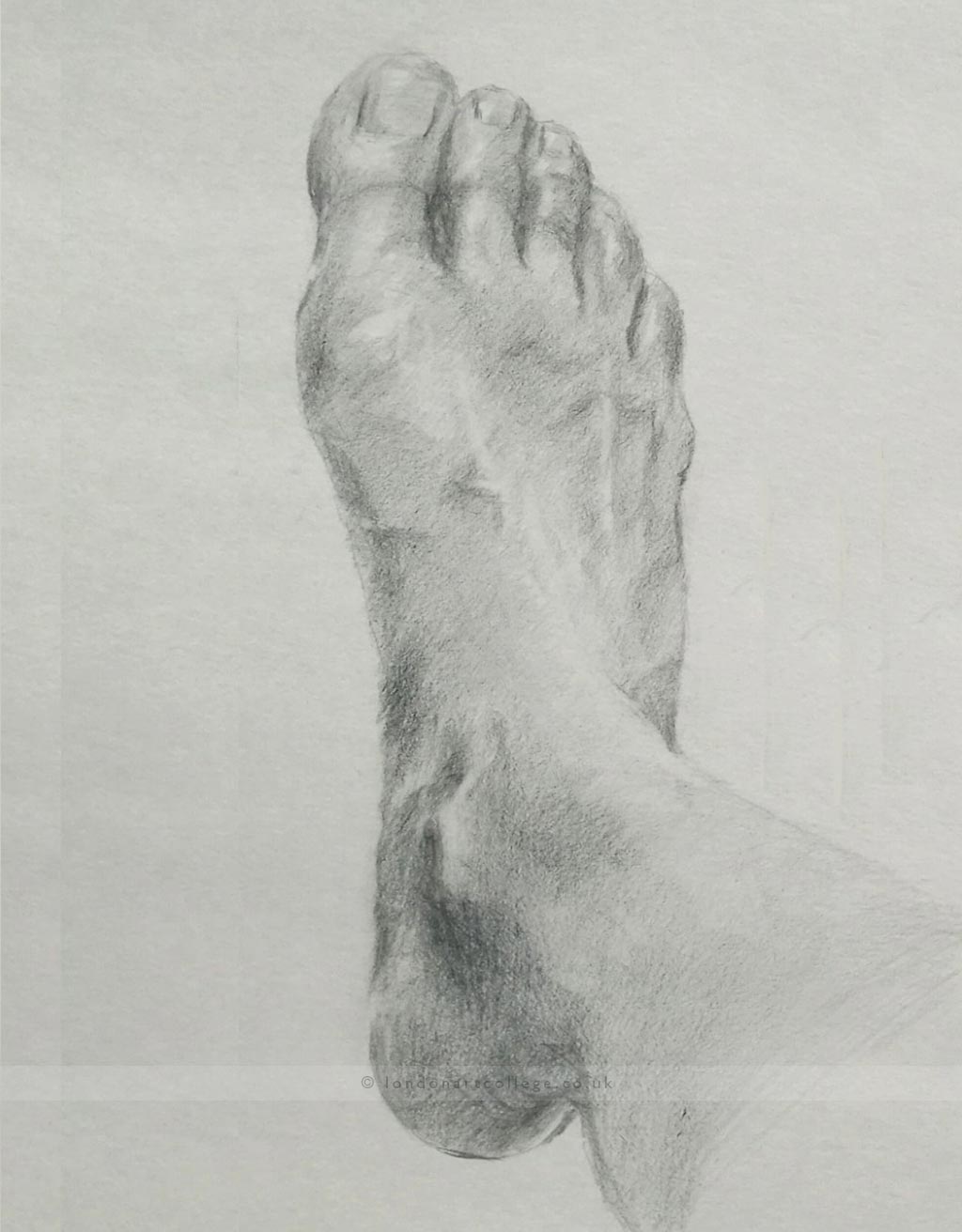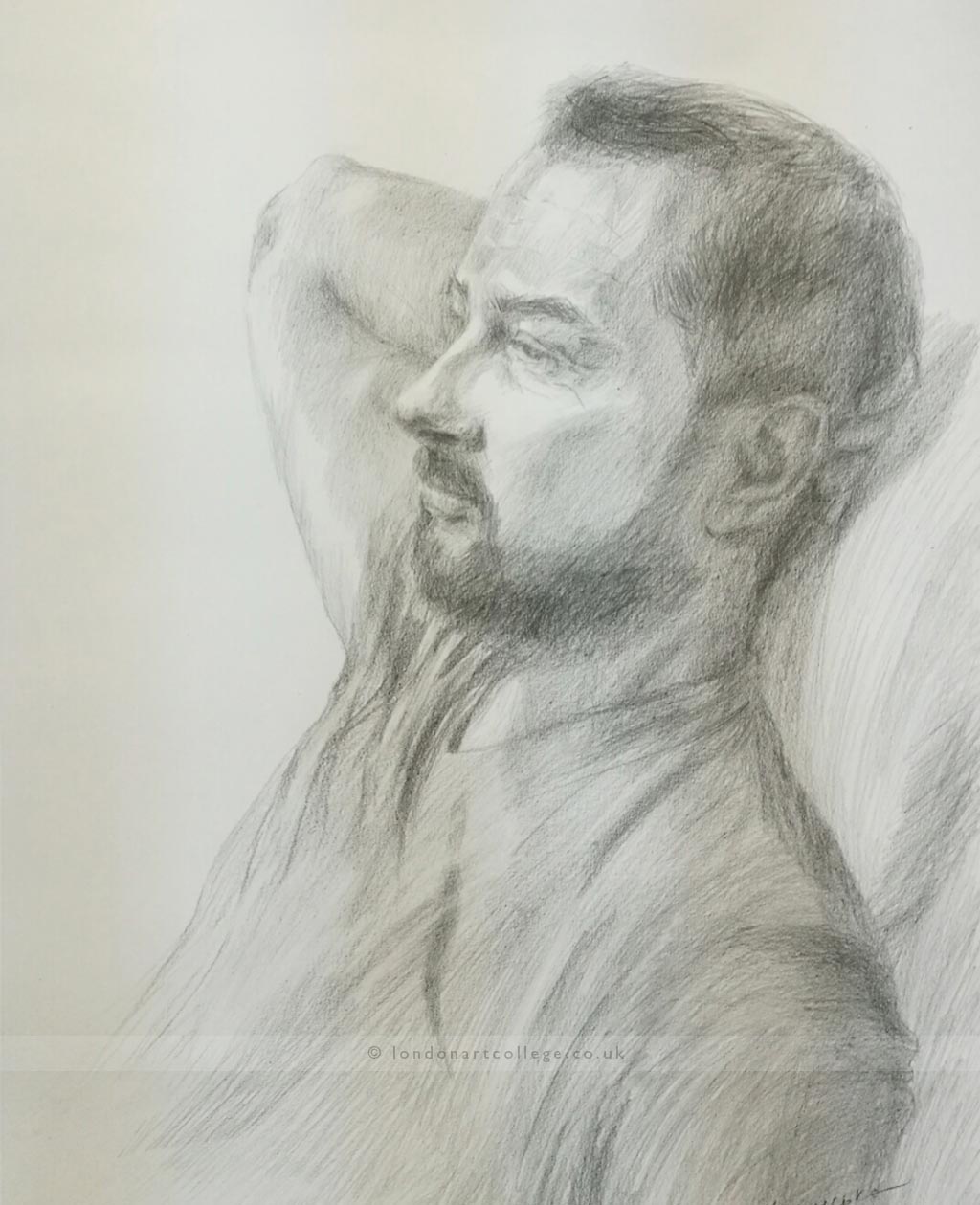 About the course
I chose this interesting and full of unexpected challenges course because of my desire to improve. It is great that such experienced mentors work in London Art College. Special thanks to my tutor Paul Weaver for detailed artwork reviews and inspiring creative advice. It was a great pleasure to take part and be the prize-winning in London Art Competition 2019 and I'm proud to be one of the college students.
Best regards
Olga Polianska
If you would like to receive a roundup of all of our blog posts once a week to keep you inspired in your inbox, why not sign up to our newsletter. You can access our sign up at the top of our page. If you are a London Art College student and you would like your artwork featured here, drop us a line at any time.