Student Charlie Keeffe is currently working on the Illustration Diploma wth tutor Steven Hersey and has created these wonderful illustrations for his second assignment.

Steven said "I did my assessment today for his second assignment, and thought this was a delightful take on the project brief of visually interpreting the poem The Seeker. The whole of his assignment was excellent but I really enjoyed this one…"

We have added Charlies 'The Seeker' images along with two other of his illustrations below..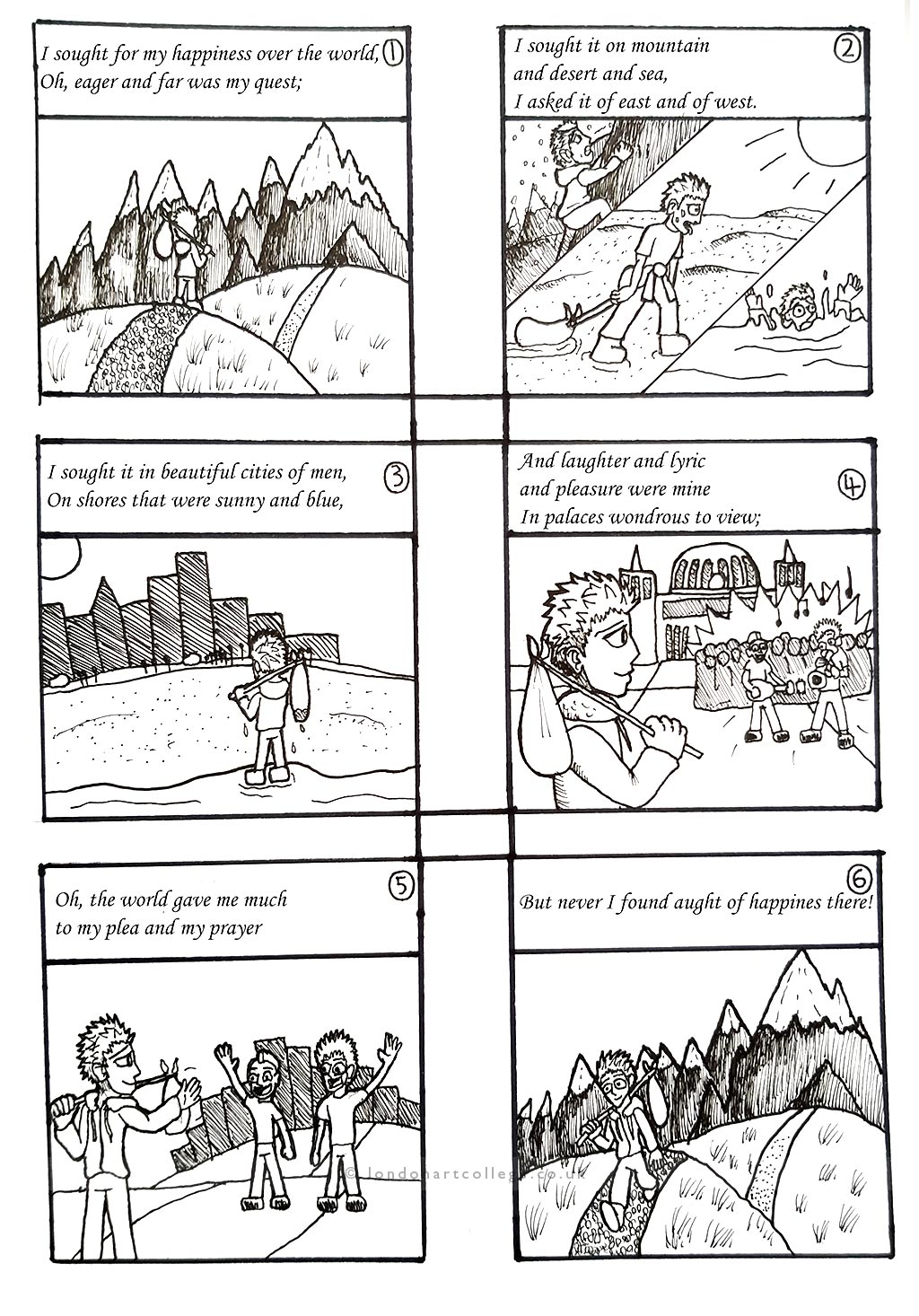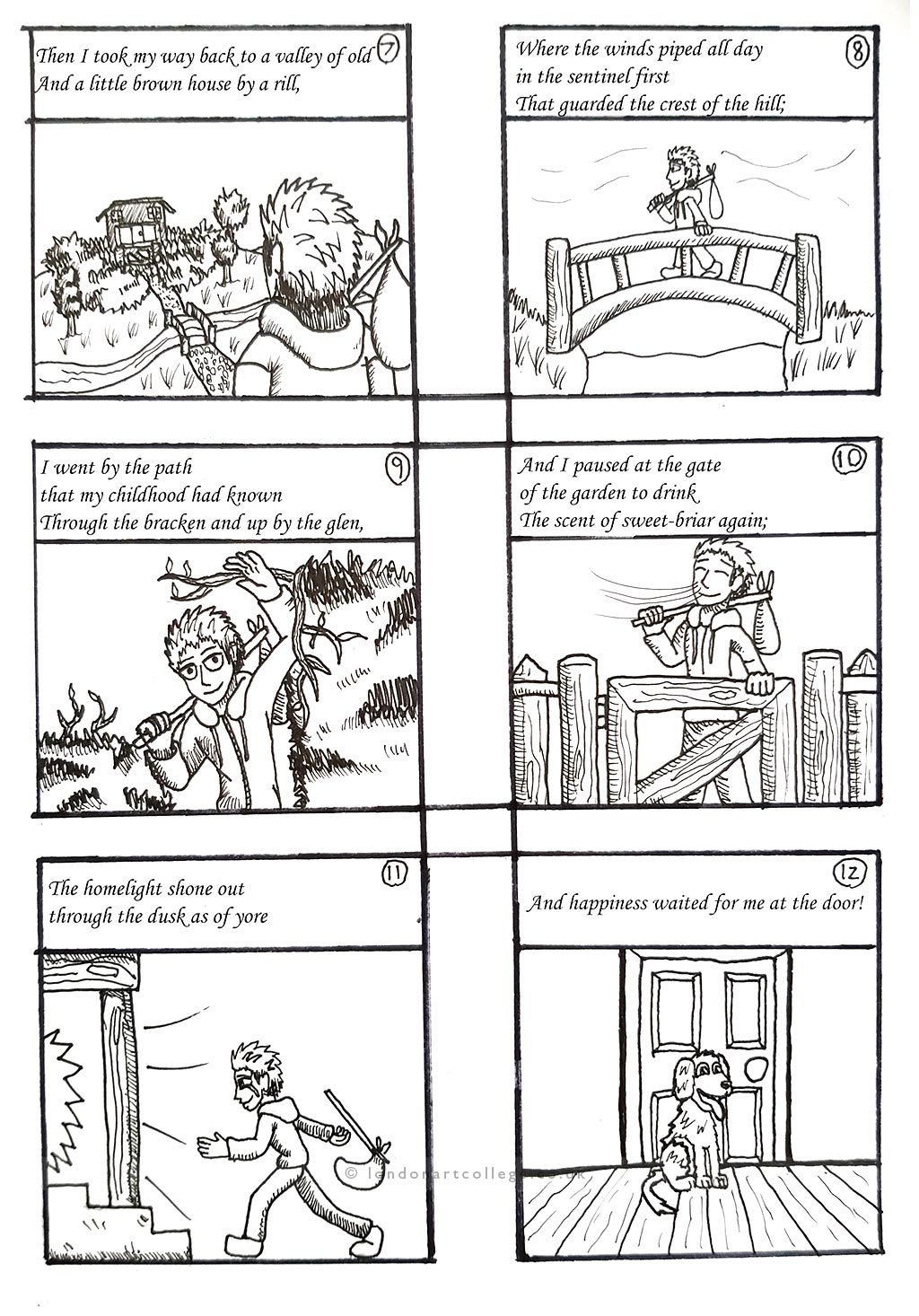 Charlie was thrilled with his feedback of his set one assignments and this is his message to Steven. We are absolutely delighted to read it!
…….Also can I just take a moment to say thank you so much for your feedback on my last assignment. I don't think I've had someone put so much thought and care into interpreting my work before, and your words really motivated me to develop my skills and produce the best possible work that I can!…….

Charlie Keeffe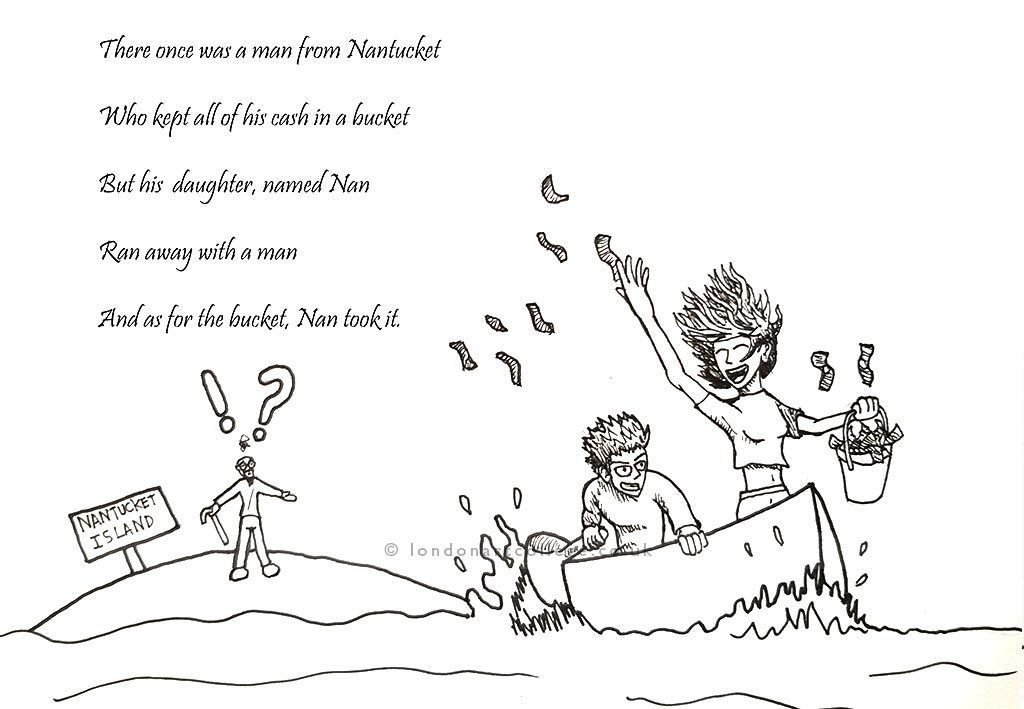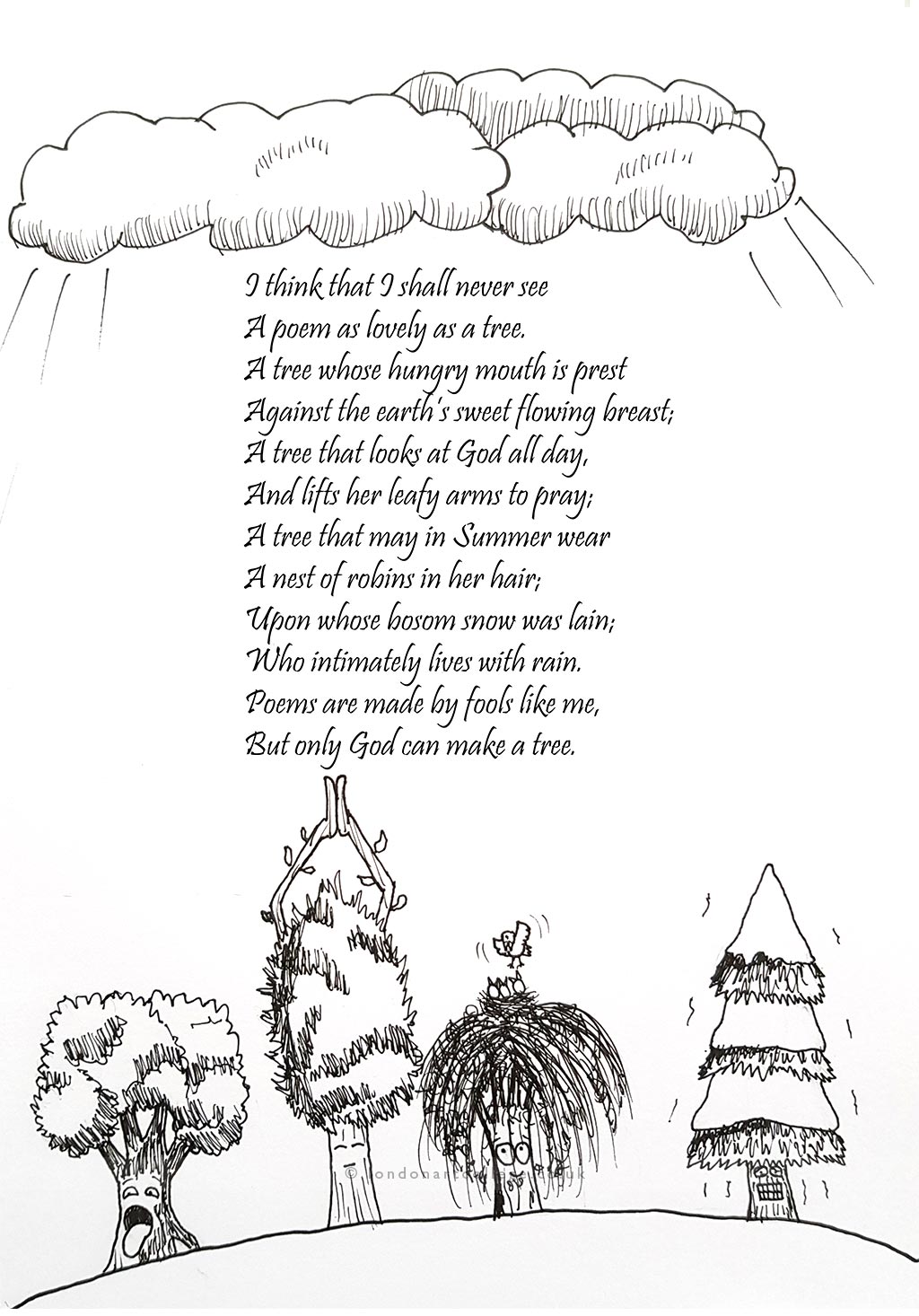 If you would like to receive a roundup of all of our blog posts once a week to keep you inspired in your inbox, why not sign up to our newsletter. You can access our sign up at the top of our page. If you are a London Art College student and you would like your artwork featured here, drop us a line at any time.