My name is Sam Green and I have completed the Pastels Course with tutor Monica Cilmi.

The horse portrait, is of a chestnut event horse, that I had the pleasure of photographing. He was completed on Clairfontaine Pastelmat paper, with an array of different pastels and a few pastel pencils for the finer detail. This was the first time I tried using a pastel brush, to soften and combine the different pastel colours, it took a bit of time getting used too, but quite like the effect.

The perspective assignment was very interesting, I choose to attempt a water trough after a lot of trial and error.

The roves are in Gold Hill in Shaftesbury, the tiles took a long time and I didn't want to go as dark as it showed in the photo on the second chimney, so I made it lighter with a bit more detail.

The course has been hugely enjoyable, very inspirational. It has encouraged me to try new techniques and ideas, sometimes pushing me out of my comfort zone, which is great if you want to develop your skills and you have given lovely and encouraging feedback. So thank you.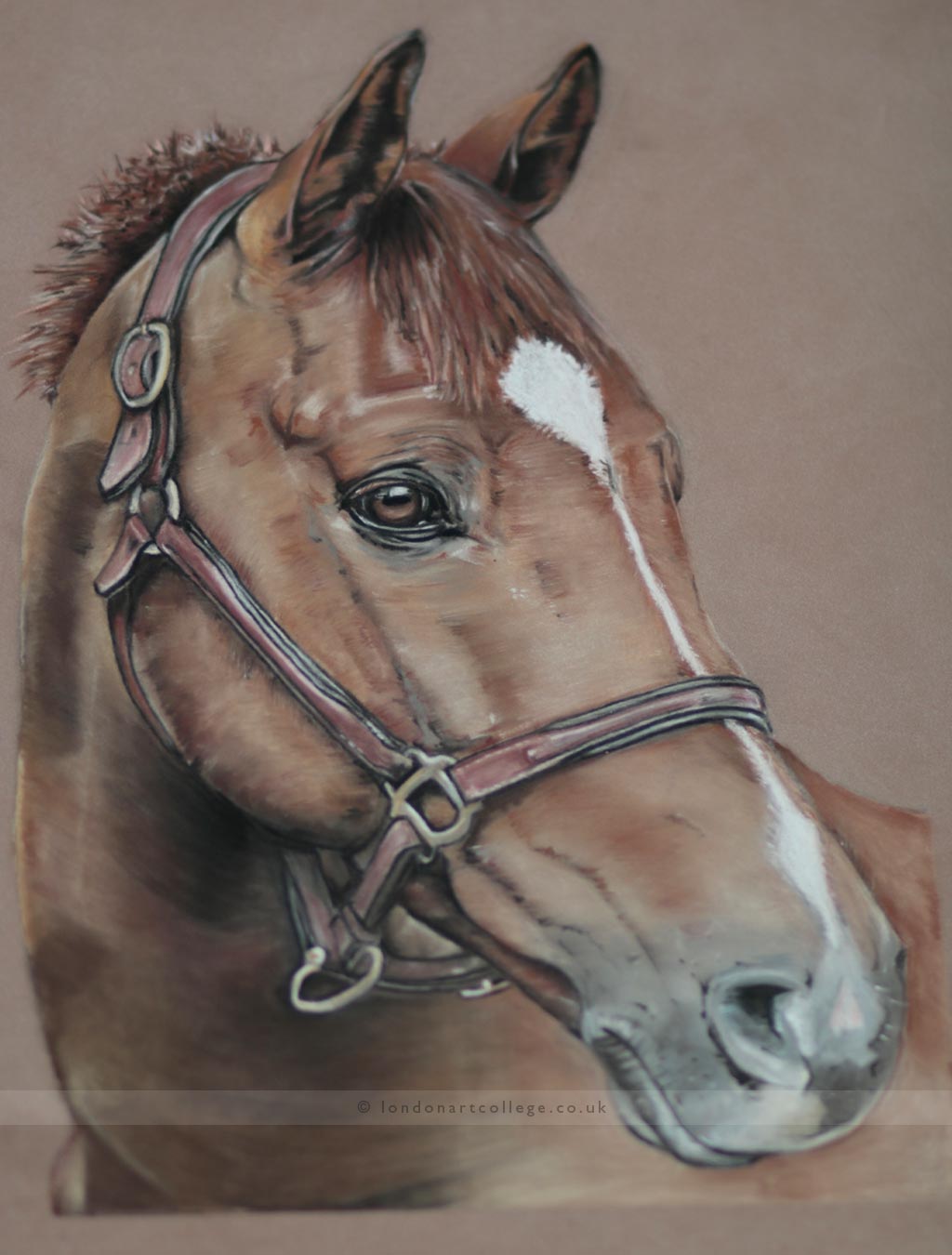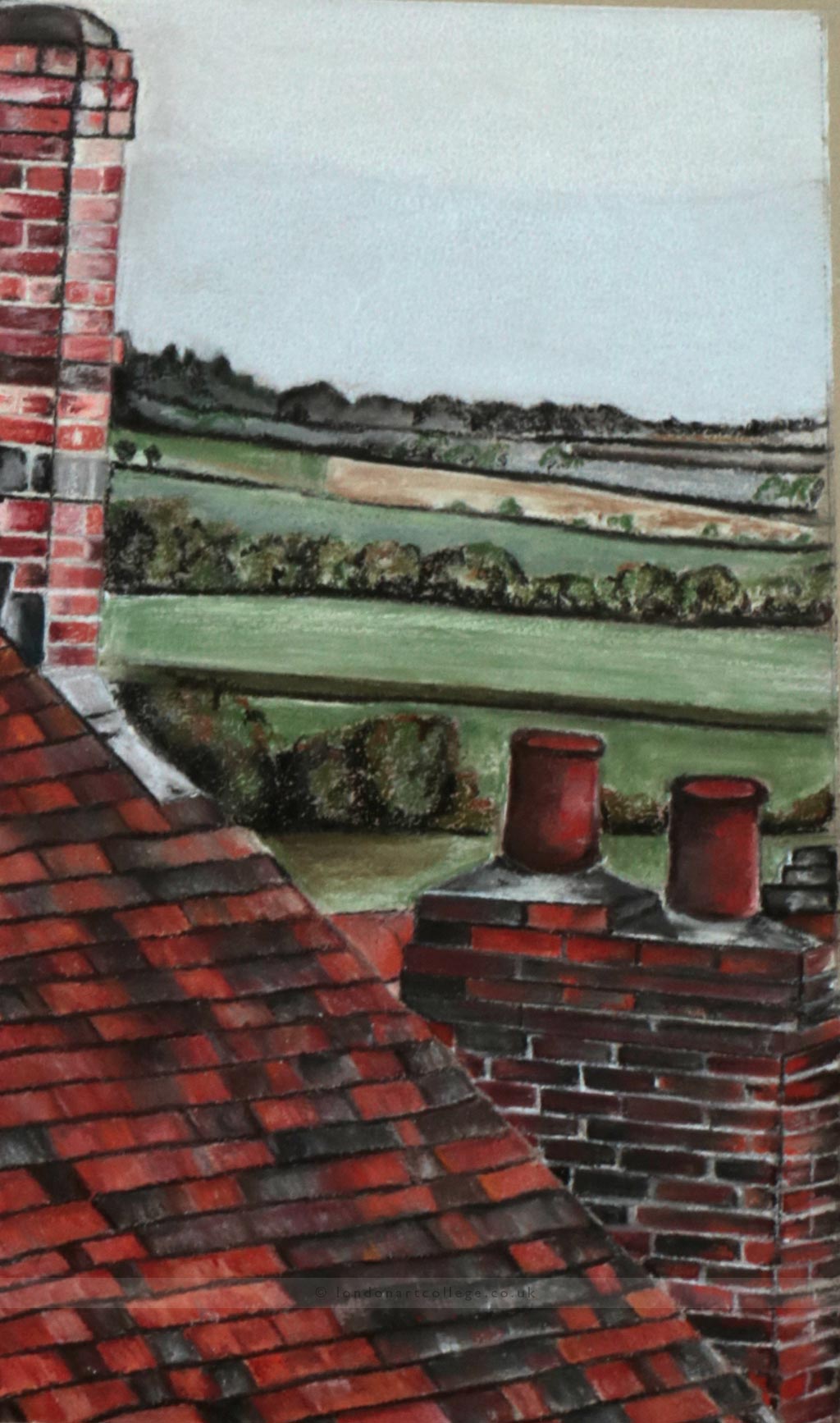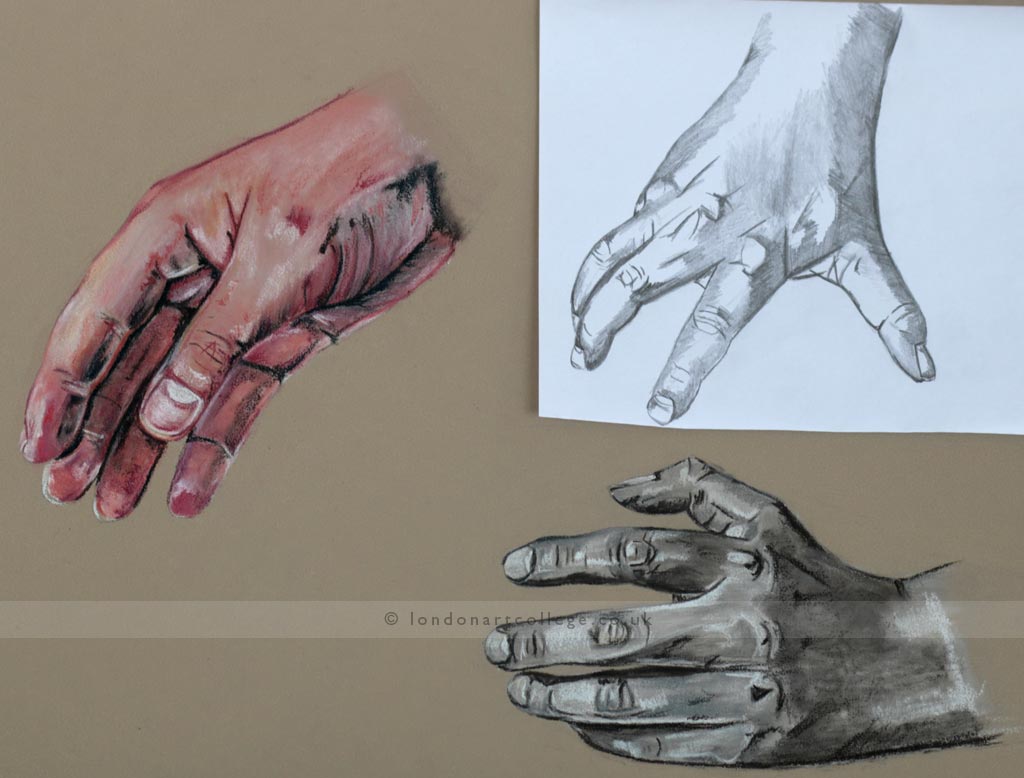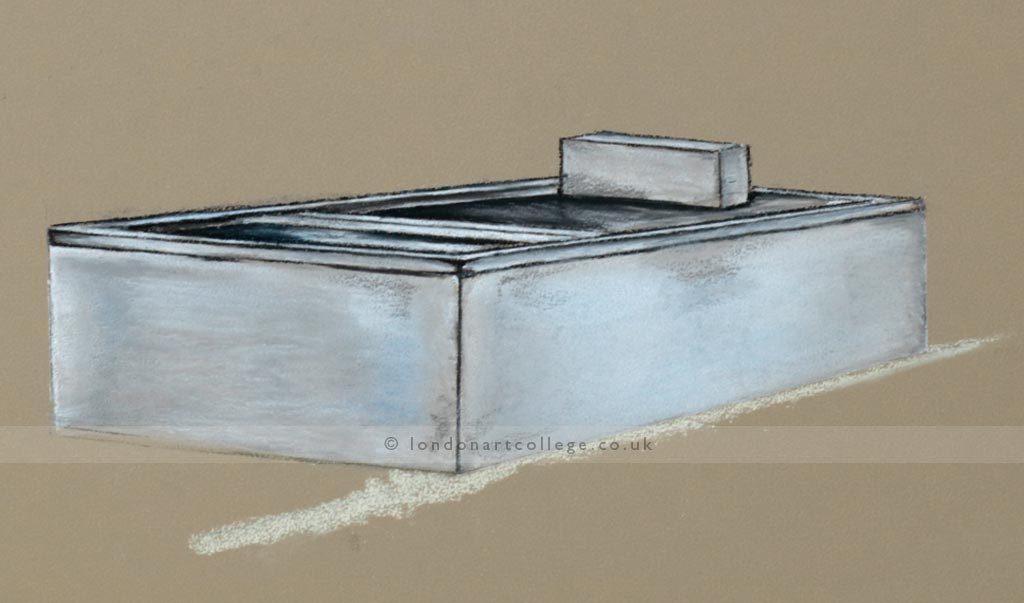 If you would like to receive a roundup of all of our blog posts once a week to keep you inspired in your inbox, why not sign up to our newsletter. You can access our sign up at the top of our page. If you are a London Art College student and you would like your artwork featured here, drop us a line at any time.