We absolutely love this painting by student Wendy Simmons. It's stunning. The feel of coldness of the winters day, yet it conveys the crisp warmth in the sunshine and winter light. We also love the limited pallet that Wendy has used too, the peaches and umbers scattered across the painting brings it together as a whole. Wendy is currently taking our Landscape Diploma course and she said….

"….Fun in the snow. My husband and our youngest son, taken several years ago, painted last month. It evokes a lot of memories for parents and children alike.."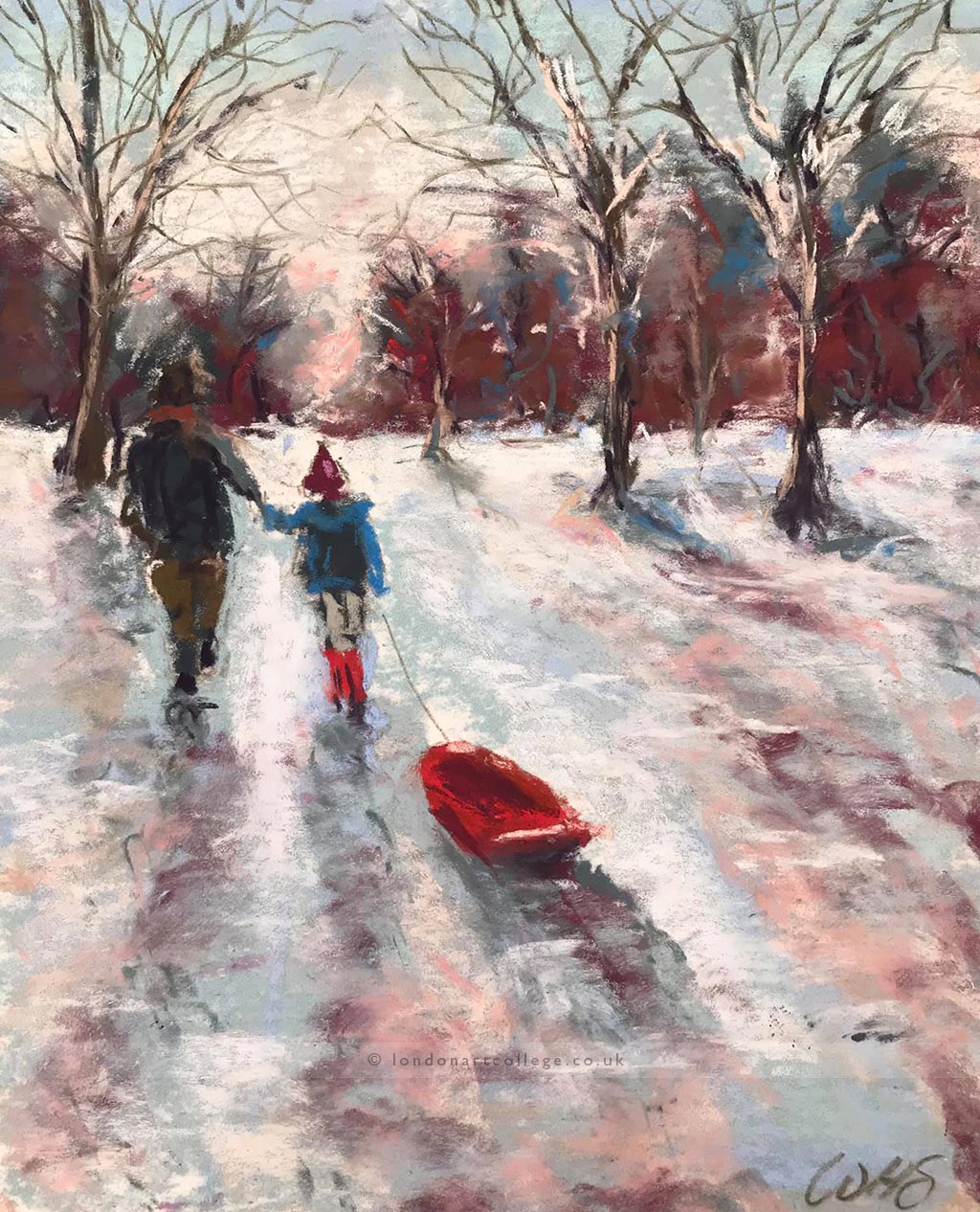 If you would like to receive a roundup of all of our blog posts once a week to keep you inspired in your inbox, why not sign up to our newsletter. You can access our sign up at the top of our page. If you are a London Art College student and you would like your artwork featured here, drop us a line at any time.