When I first decided to sign up for the London Art College, I struggled to decide which course to take. I eventually decided on the Still Life Certificate as I was leaning towards a realistic approach and it looked to provide me with a good grounding all round. 

It has certainly done that and also really pushed my boundaries taking me out of my comfort zone, especially the Metaphysical and Cubism assignments. 

Half way into the course I was struggling to get the effects I wanted and moved from acrylics to oils, opening a small starter set I had been given for Christmas. I haven't looked back and love the blending capacity the oils give me. I include here two of my assignments both are oil on canvas board. 

'Apples' I wanted to keep simple and concentrate on the natural beauty of the fruit.  

The second was my final assignment which I've called  'Time for Reflection'. I am sure we have all found it difficult during lock down to source items for our paintings but I had managed to find this lovely teapot on eBay. I knew once It arrived I had to make this central to my theme of 'reflection' for my final piece. 

I have massively enjoyed taking this course it has given me a good grounding in the basics and pushed me to explore my own creative style. Thank you London Art College and Alan Dedman. 

Susie Cardozo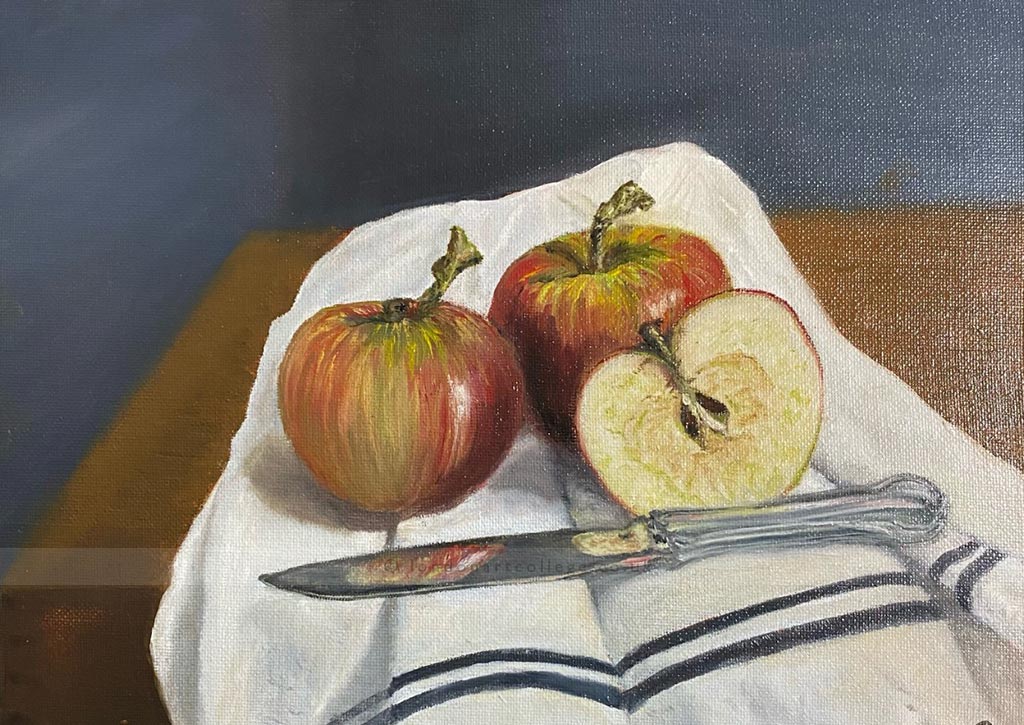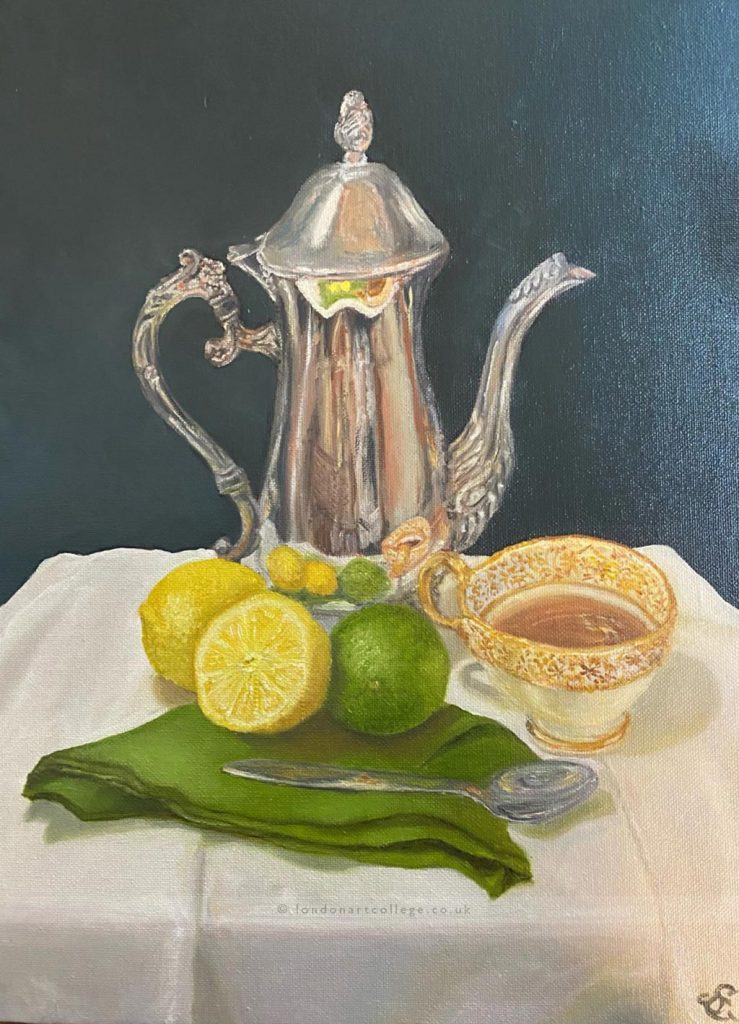 If you would like to receive a roundup of all of our blog posts once a week to keep you inspired in your inbox, why not sign up to our newsletter. You can access our sign up at the top of our page. If you are a London Art College student and you would like your artwork featured here, drop us a line at any time.