Illustrating Children's Book Course tutor Maggy Roberts has illustrated a new Kindle book called 'Flamingo Fashion' by Samantha Hunter, the Audible read by Michael Maloney.

The Kindle book is designed for children between the ages of 3-6 and all profits of the sales will be donated to LitWorld, a charity committed to developing children's literacy around the world. Author Samantha Hunter believes strongly in the right to communicate and the power of stories.

The story is about Freddie and Fifi. They are two fashionista flamingos who decide to open a fashion boutique and style other animals on the Savanna in fluffy pink feathers. The outfits they create have comedy results and calamitous outcomes, teaching the valuable lesson that we are perfect, just the way we are!

Maggy's illustrations are wonderful and you can find the Kindle book on Amazon here – Flamingo Fashion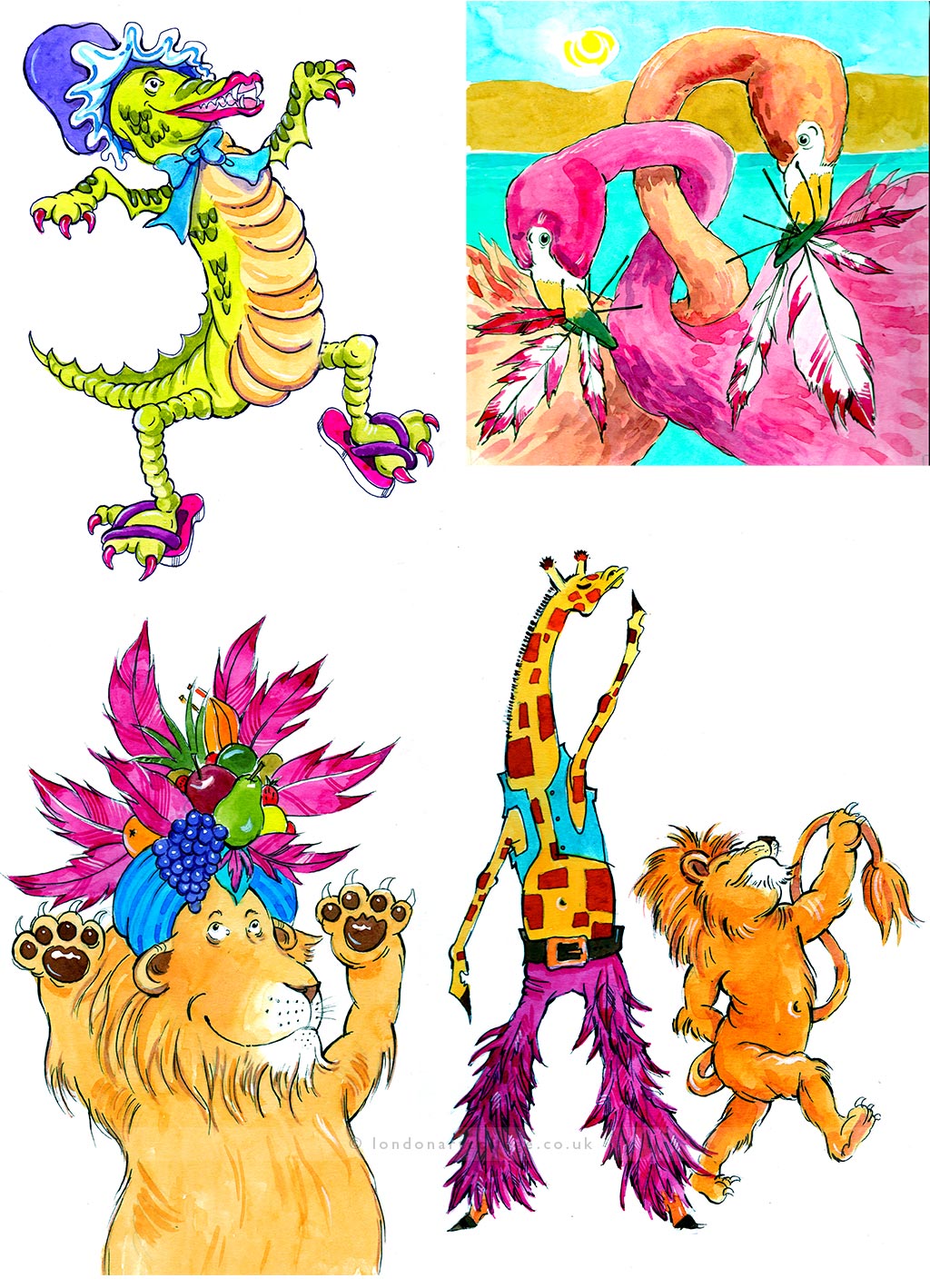 If you would like to receive a roundup of all of our blog posts once a week to keep you inspired in your inbox, why not sign up to our newsletter. You can access our sign up at the top of our page. If you are a London Art College student and you would like your artwork featured here, drop us a line at any time.