Pet Portrait – Lockdown Lifeline

I signed up to the Pet Portrait course with London Art College back in February as something new and exciting to learn. This was just before the government announced countrywide lockdown. At the time I was running a small craft business and I would usually be getting ready to make new stock and attend large events, but with lockdown in place due to COVID19 I found myself with no revenue coming in from my business as all events for the whole year were cancelled. This gave me a lot of free time to focus on my course work. I surprised how much I loved challenging myself, with each passing assignment I felt that I grew my skills and my tutor was extremely helpful and encouraging.

The first assignment was a baseline to see what skill level I was starting at. I was fairly pleased with my first few drawings at the time, but I recently went back and redrew my first drawing again and I was shocked to see how my skills had grown just within 6 months of starting the course.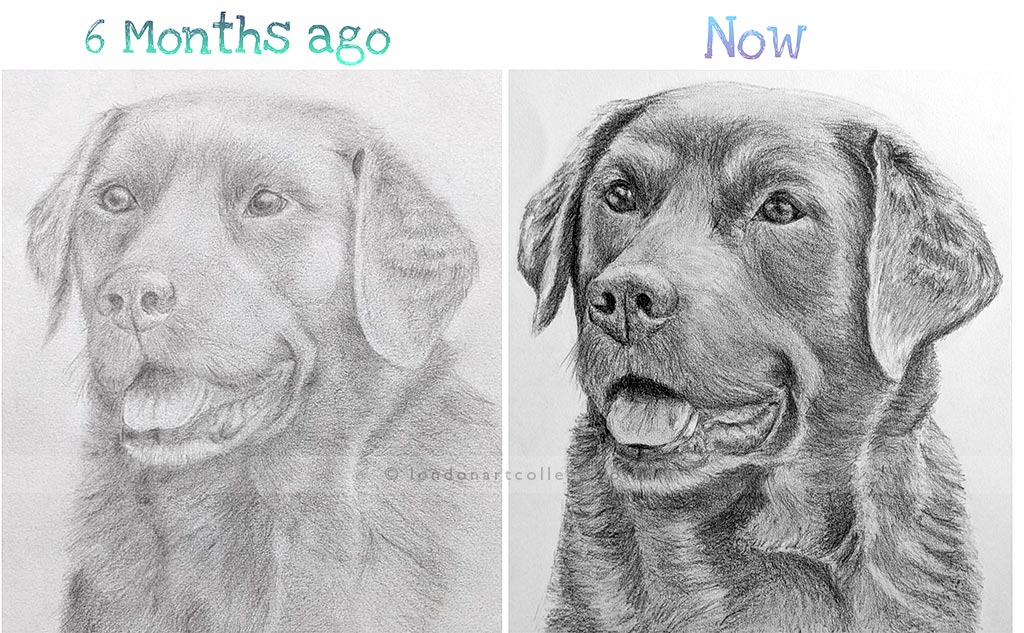 As much as I like graphite drawing, I have found that I love colourful pieces either in coloured pencil or acrylic paint. The first coloured pencil drawing I did for the course was my own dog Jimmy, it is not perfect, but it was the first piece I completed and really felt that I was heading the right direction. I would go as far as to say it is my favourite piece, but I feel like I might be a little biased as I do love my dog quite a lot. Other pieces of work that I am proud of are all my acrylic paintings, they take a lot longer to complete but are worth the time and effort.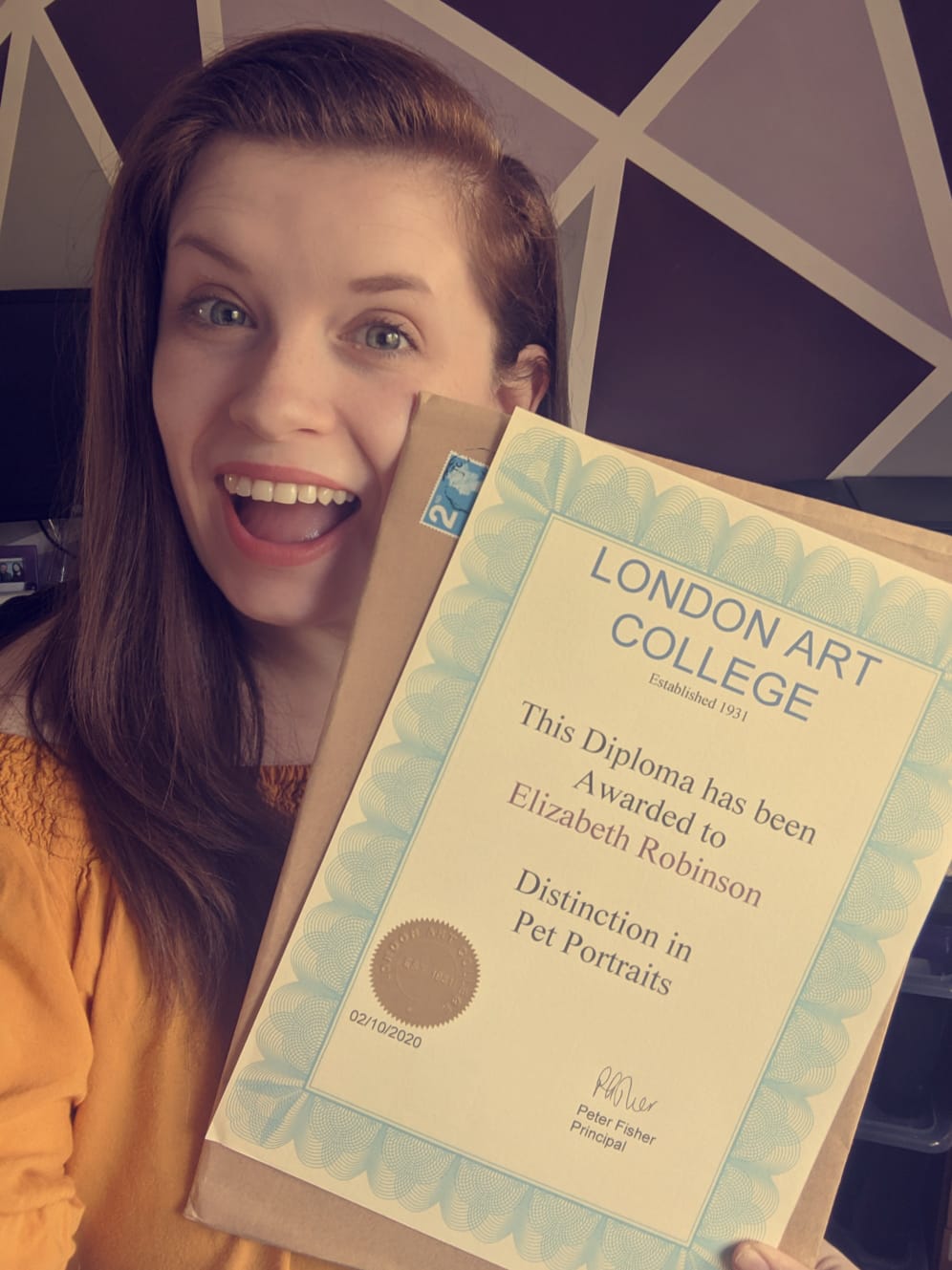 Whilst in lockdown I feel that some peoples mental health took a little dip by not being able to see friends and family, job prospects up in the air and boredom creeping in, but for me personally this course really pulled me through. Such good fun, brilliant encouragement from tutors and the student Facebook group. It has inspired me to start a new business doing pet portraits. I am now just about to complete my final piece and I am excited to get going and start hopefully bringing in commissions, I already have a few people on the waiting list. Whilst my other business is on hold or pushed back to online-only this new business is realistically something I can achieve from home.

If you are interested in supporting a fellow artist please follow me on social media, as I am still new to the biz and could use the support.

Art by Elizabeth Robinson –
@artbyelizabethrobinson
www.artbyelizabethrobinson.com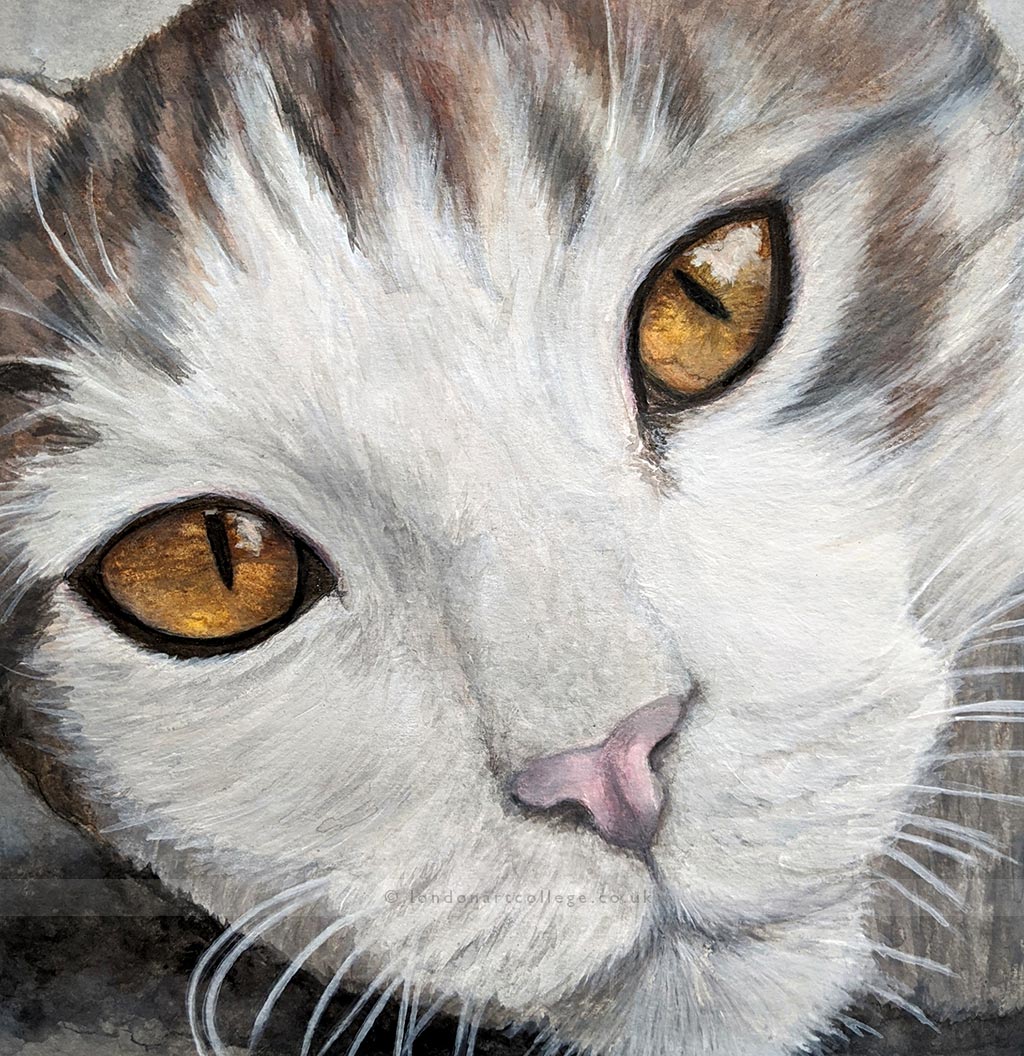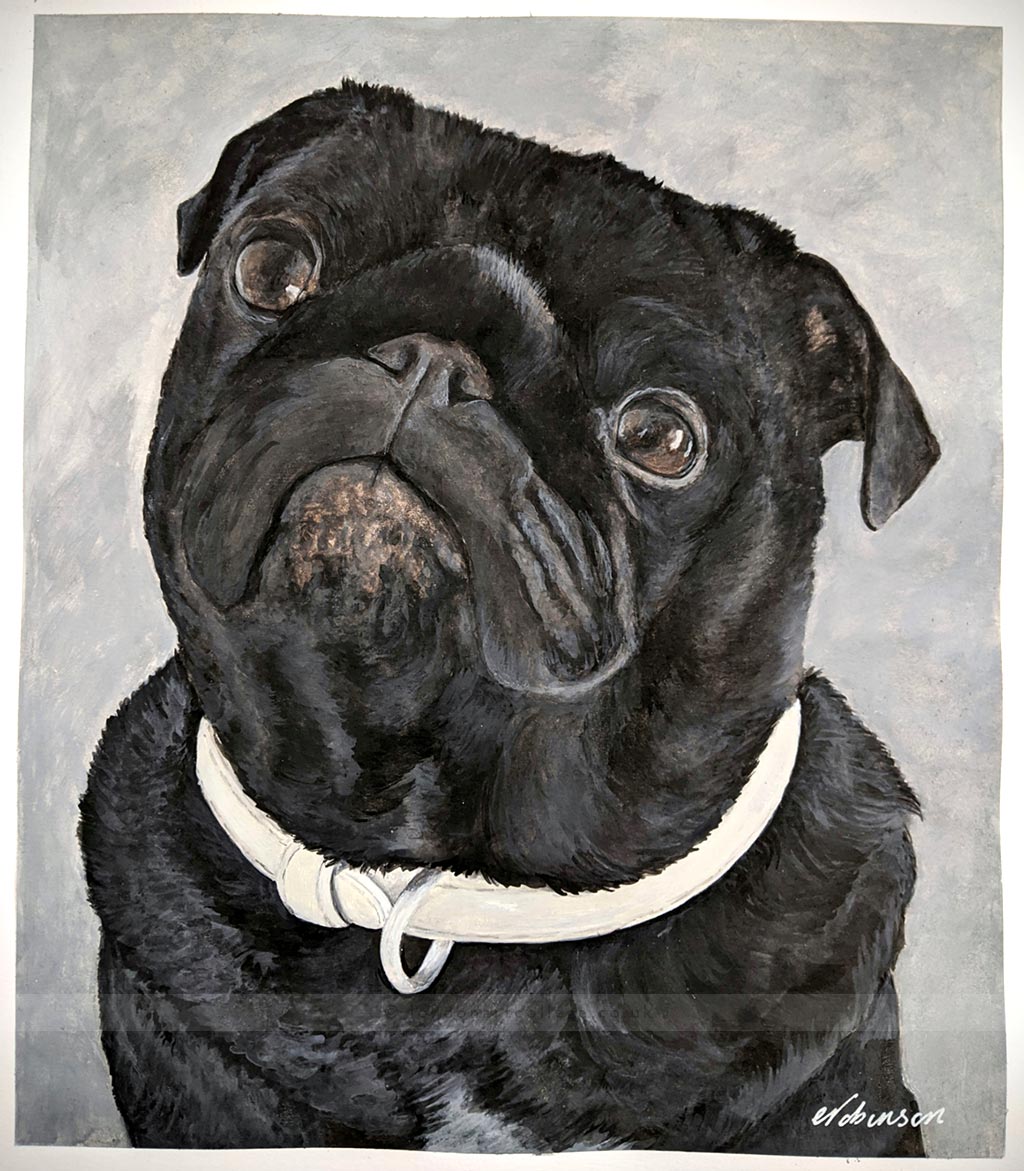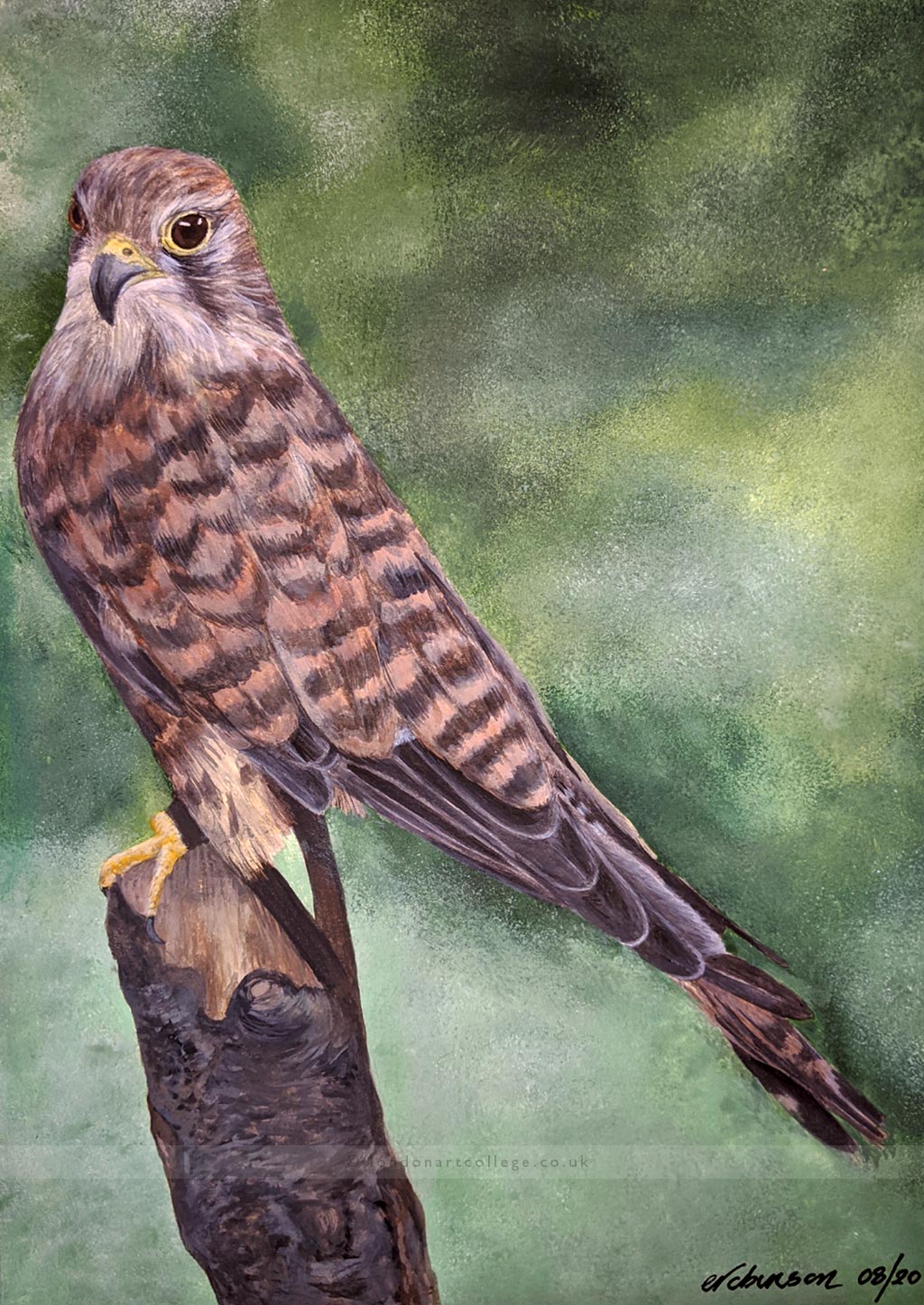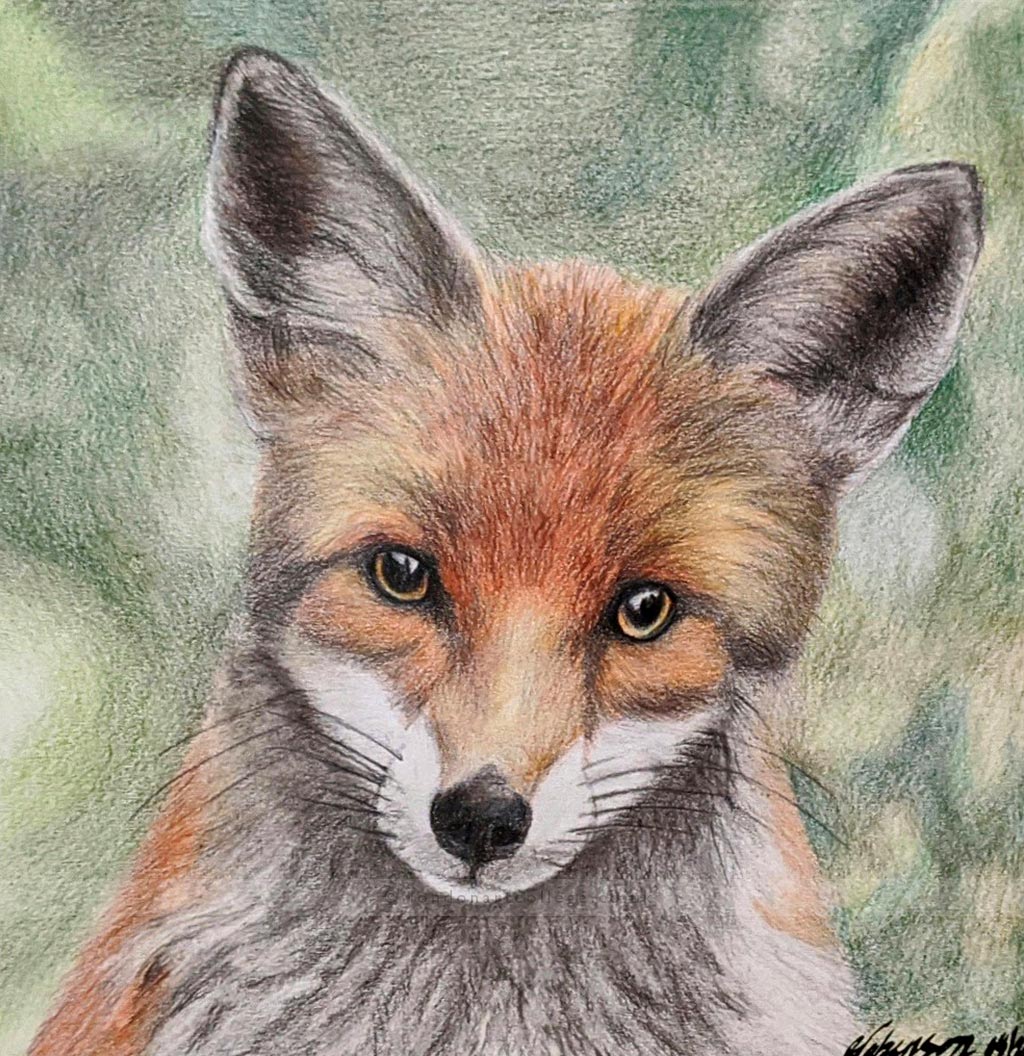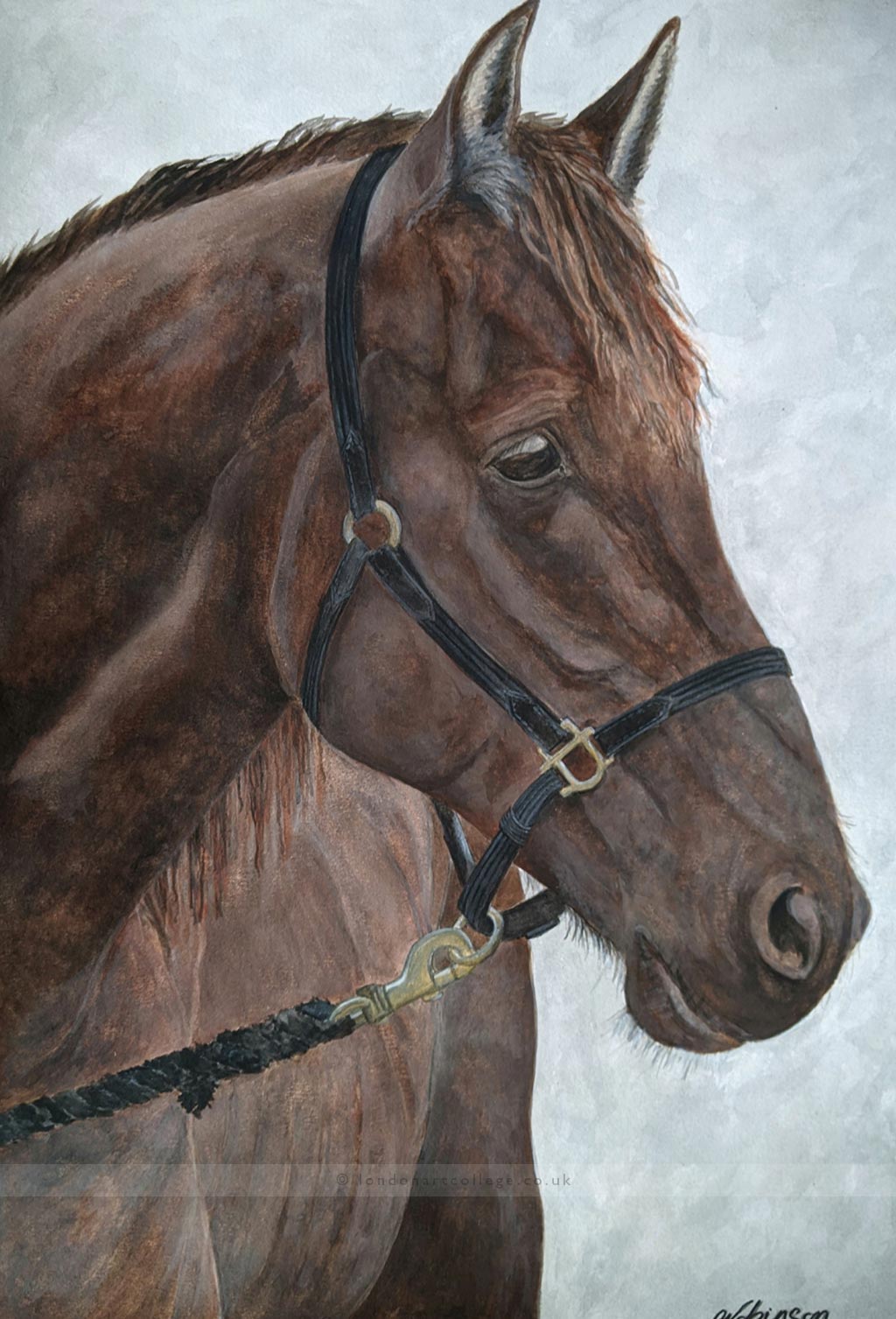 If you would like to receive a roundup of all of our blog posts once a week to keep you inspired in your inbox, why not sign up to our newsletter. You can access our sign up at the top of our page. If you are a London Art College student and you would like your artwork featured here, drop us a line at any time.