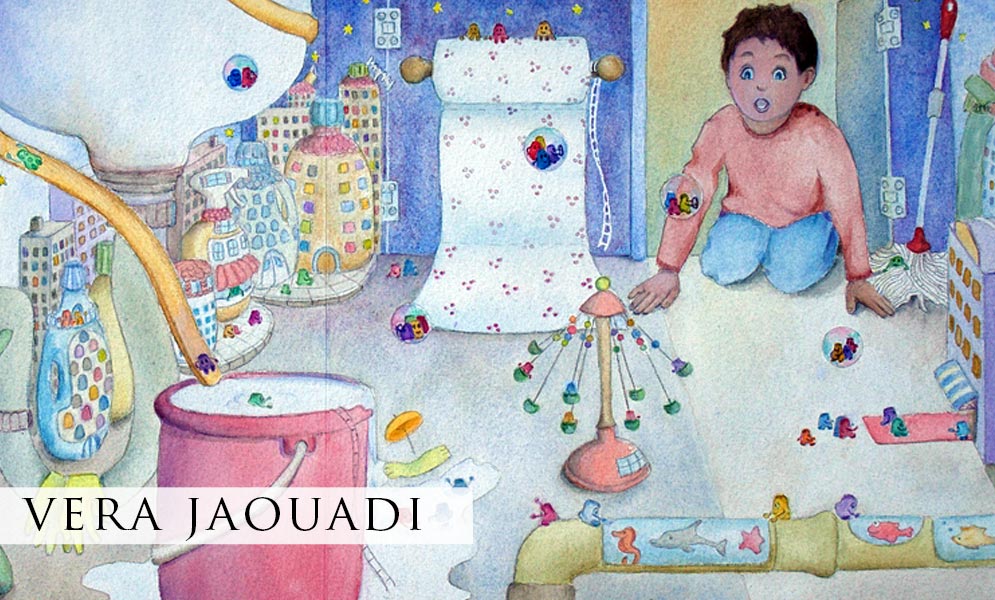 Sebastian's sink city has been hard work for me, but in the same time I really enjoyed it. I began my work searching for inspiration on internet. There I found a very interesting blog, written by Charlotte Kaill, with detailed description of how she managed to achieve assignment 2. This has been very helpful to me. It has also given me inspiration for the perspective (placing Sebastian on the opposite side of the viewer) and shown me the way how to draw his face… 
Vera Jaouadi
Illustrating Children's Books Diploma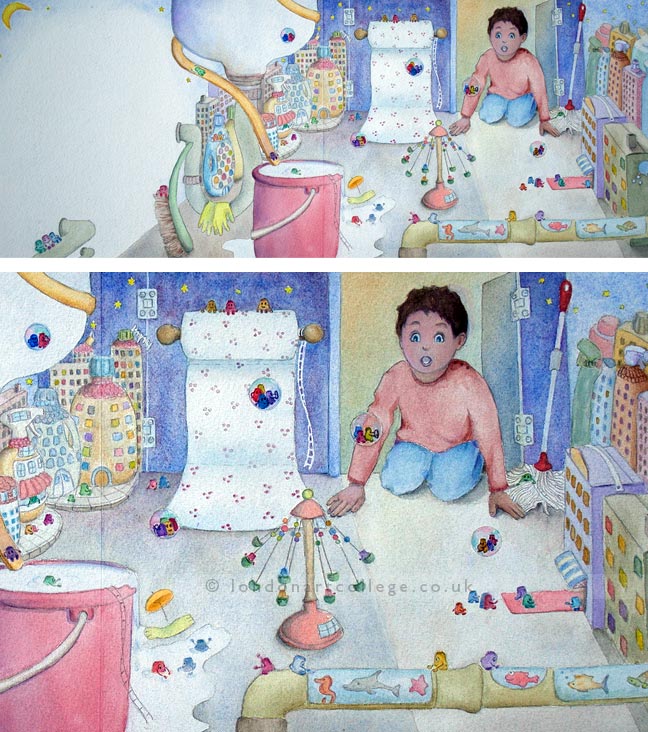 If you would like to receive a roundup of all of our blog posts once a week to keep you inspired in your inbox, why not sign up to our newsletter. You can access our sign up at the top of our page. If you are a London Art College student and you would like your artwork featured here, drop us a line at any time.