Our egg-citing weekend challenge this week was all about eggs!

Shelia Browns oil painting with a pallet knife is simply egg-cellent! Loving the texture! Lynette Dobsons coloured pencil drawing of eggs on cloth is simply stunning and Avril Walkers egg-squisite watercolour is beautifully fresh and bright.

We love Gaythri's Easter Bunny with its balancing eggs, so bright and colourful. Louise Dexter has used graphite pencil for her egg scene which is egg-ceptional.

We then have two cracking cartoons from Audrey Quinton and Julie Smalley – as Julie's artwork says – some great egg-samples of Famous Art!!

Last but not least Tatiana Sukhareva has added three images, a work in progress photo and a photo of her still life set up. We LOVE seeing photos of our students art tables, to see their paints, brushes and paintings in progress. It allows us to really feel part of the process.

We hope you enjoy viewing students artwork and I'm sure they are egg-sactly as you imagined they would be! That was the last egg pun..we promise!!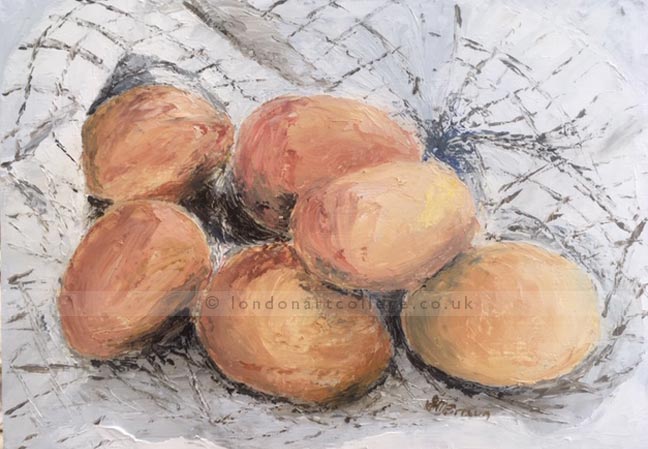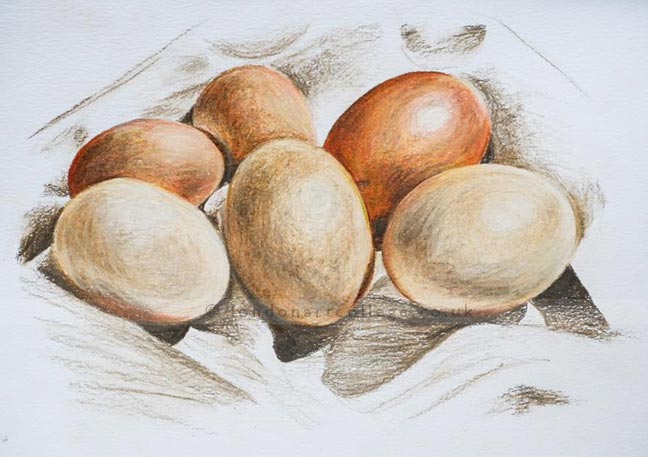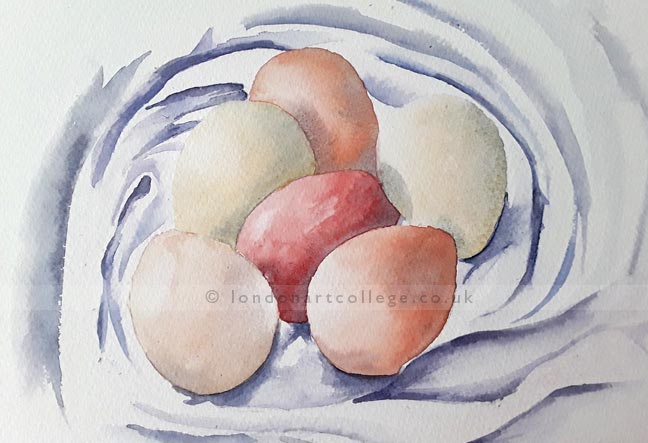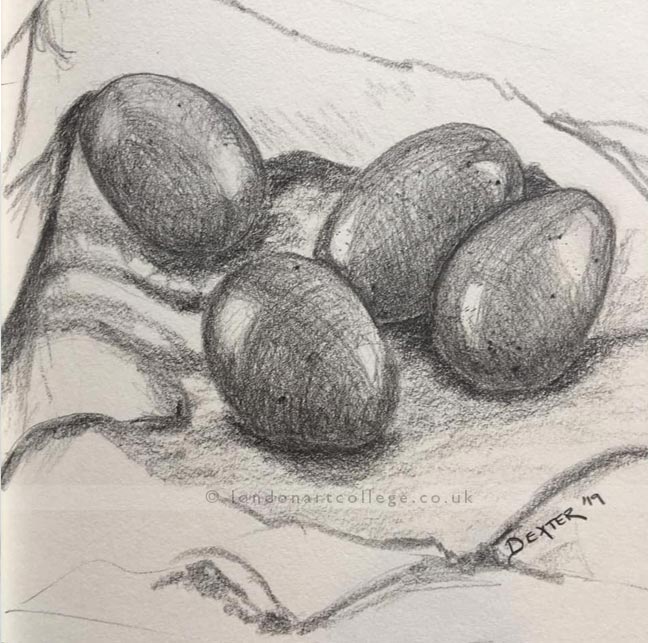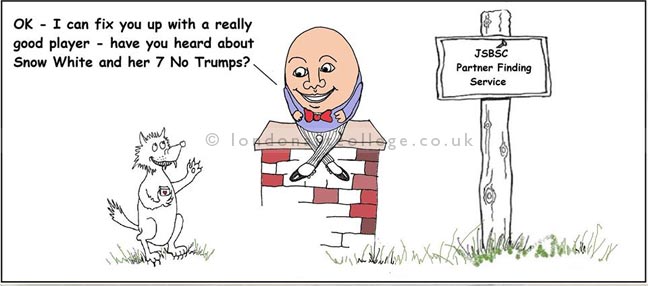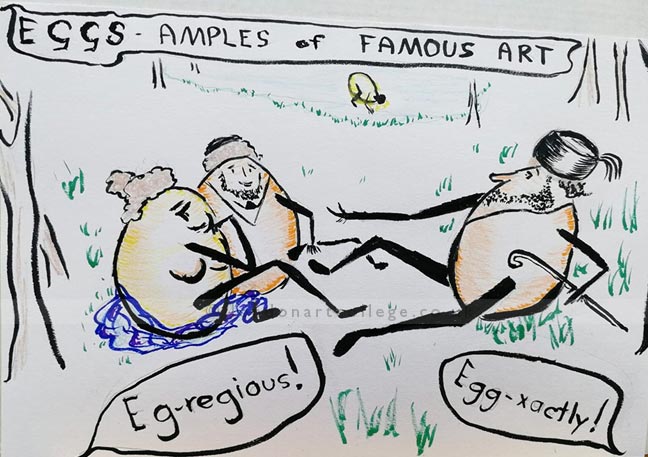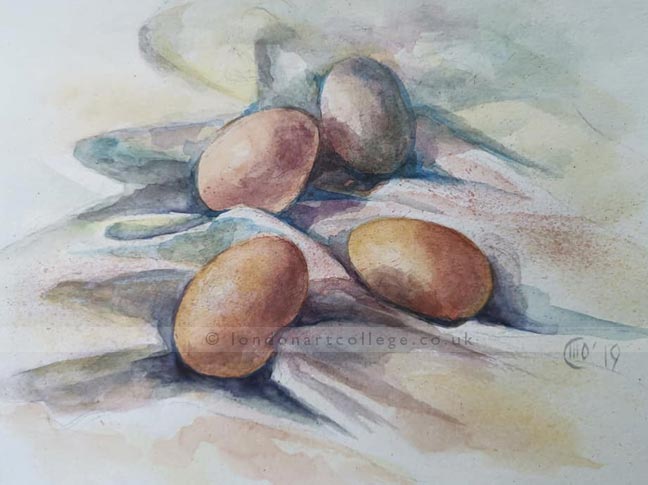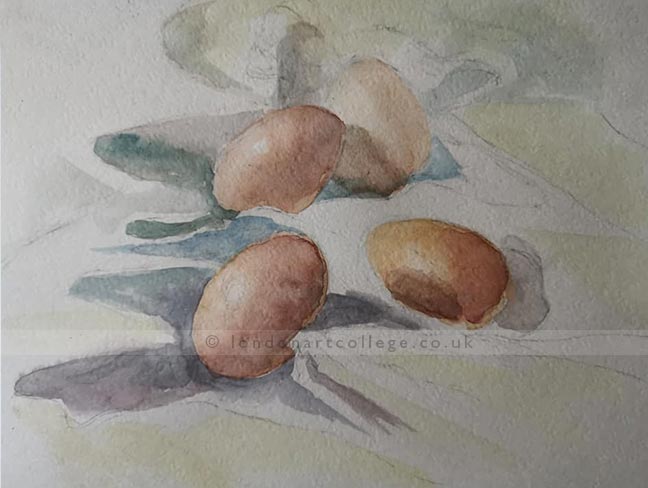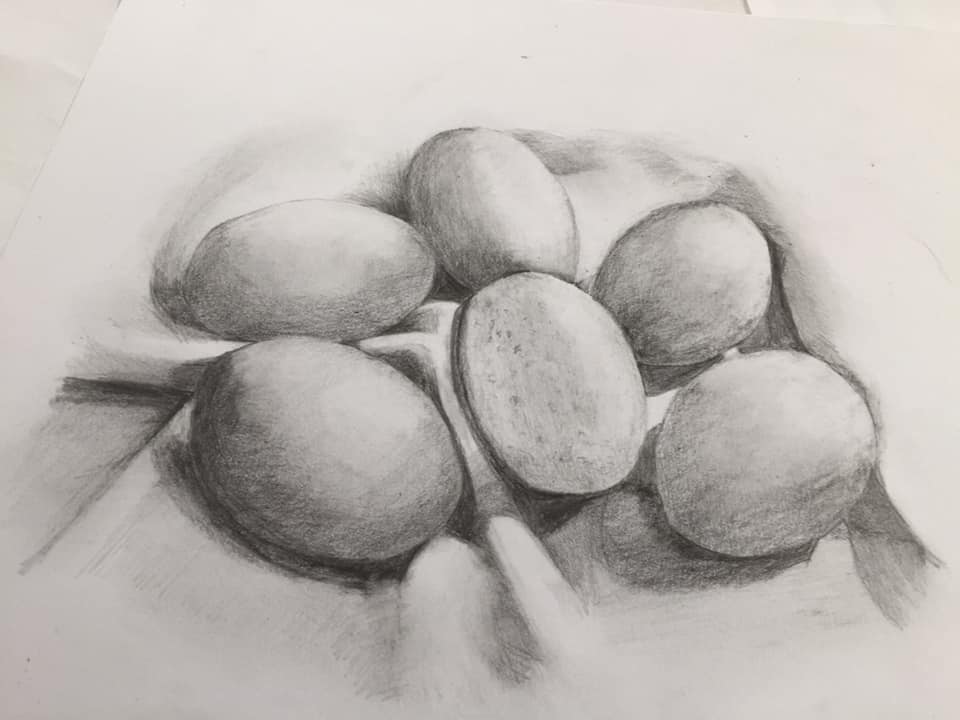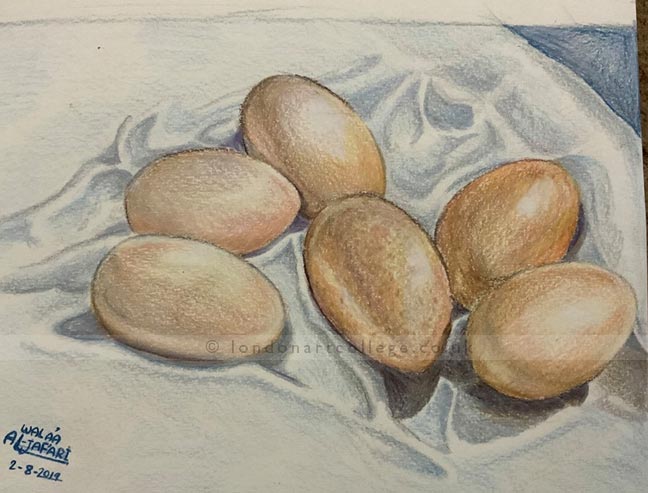 If you would like to receive a roundup of all of our blog posts once a week to keep you inspired in your inbox, why not sign up to our newsletter. You can access our sign up at the top of our page. If you are a London Art College student and you would like your artwork featured here, drop us a line at any time.