Here are the wonderful pieces of artwork from this weekend's Decorative Pen and Ink art challenge. Aren't they absolutely wonderful! All of our students have created some stunning artwork and some beautiful decorative patterns in them.

Katherine Peverelle, Katherine Black and Maria Win have executed some excellent cross hatching and line work in their drawings. Annie Hemsley and Pauline Burke has added some intricate decorative art on their turtle and elephant zoo lanterns designs.

Shelia Brown's daffodils along with Heidi Elizabeths leaves are very delicate. Loving the photo of Heidi's sketchbook and pen! Magdalena Anna Piwowarczyk's drawing is bold and beautifully decorated and finally Malgosia Kozicka's decorative piece is simply stunning!! So much work has done into this one, the thought and planning of the vines, leaves, flowers and birds – simply superb! Well done to everyone – we hope you enjoy viewing them as much as we did!!

If you would like to have a go at our weekend challenge, don't forget to drop by on Saturday, or sign up for our weekly newsletter. The challenge will appear in your inbox!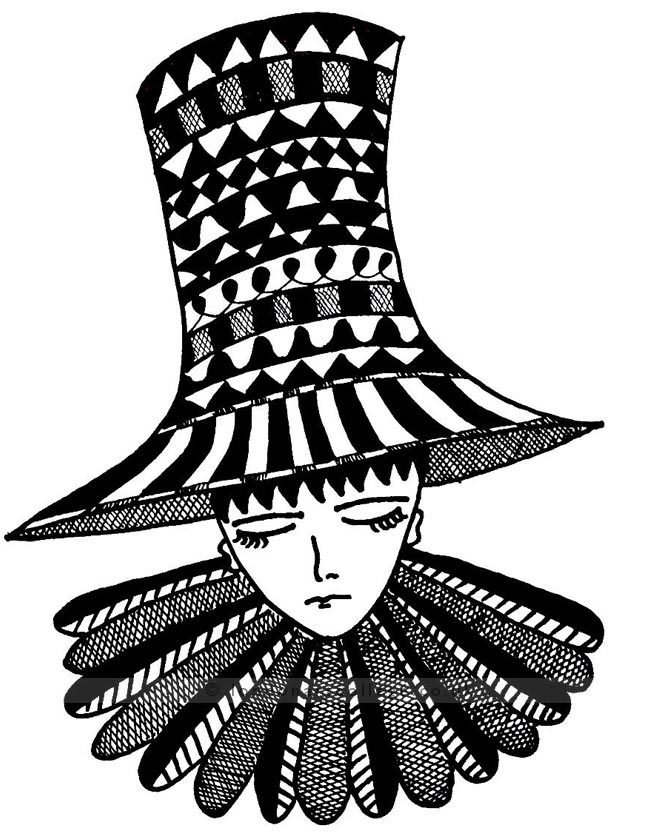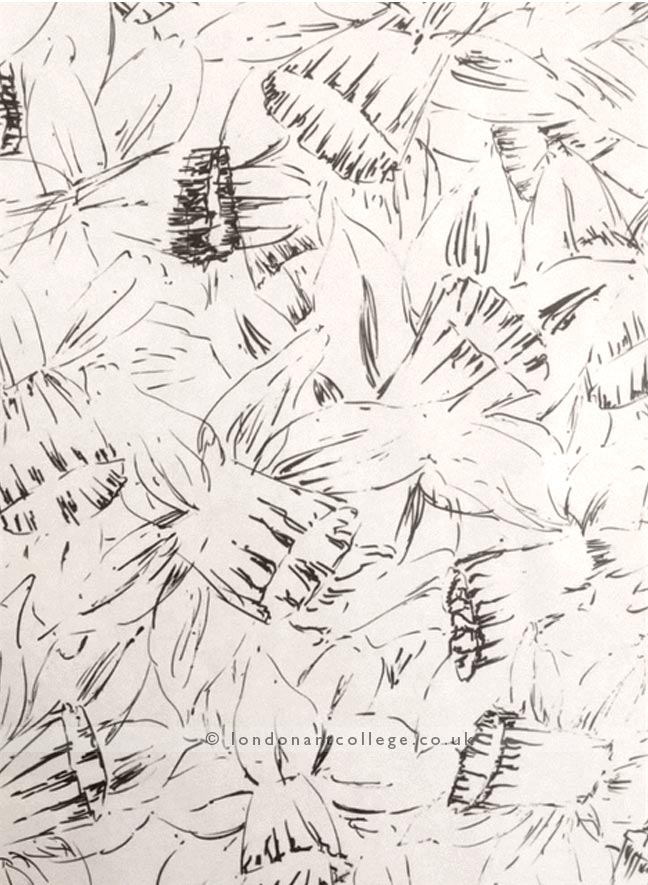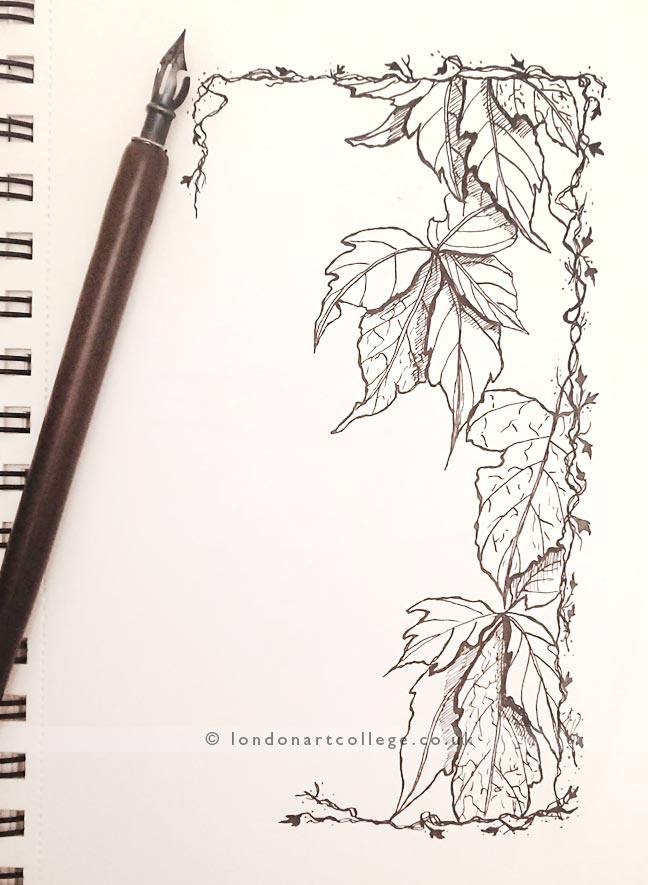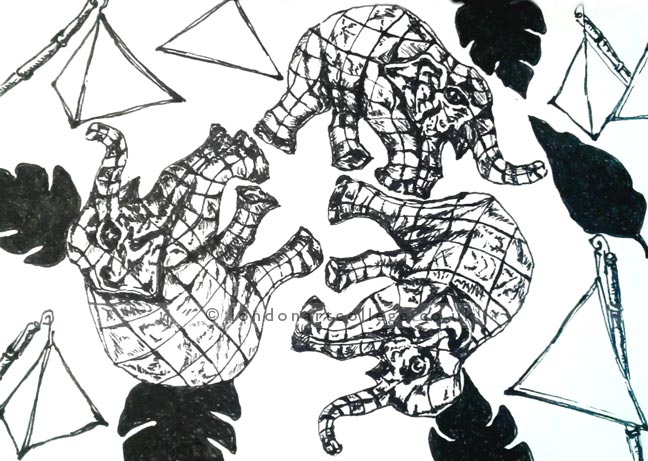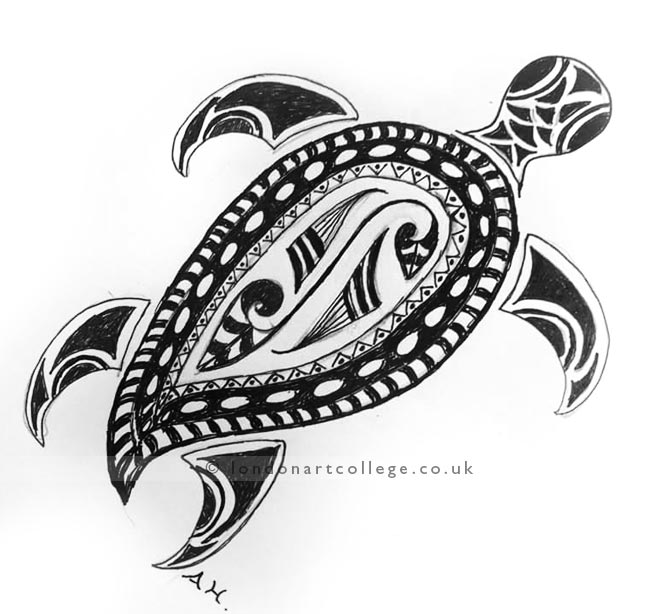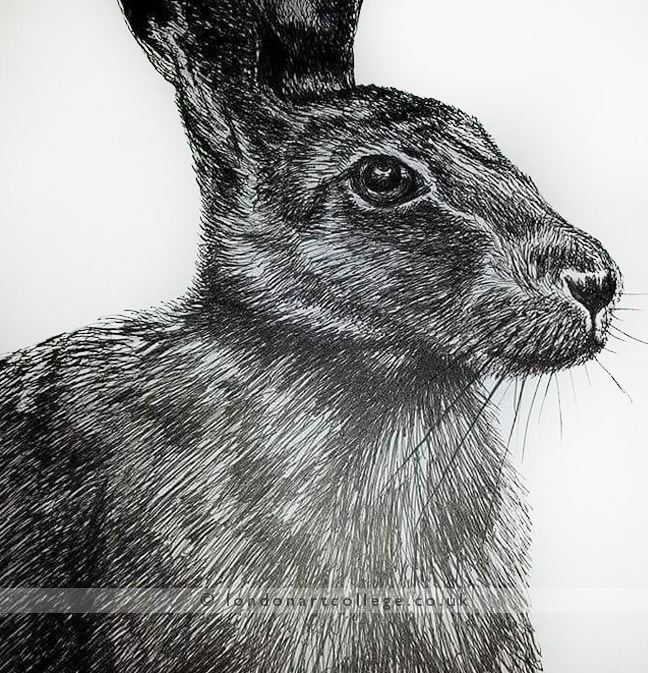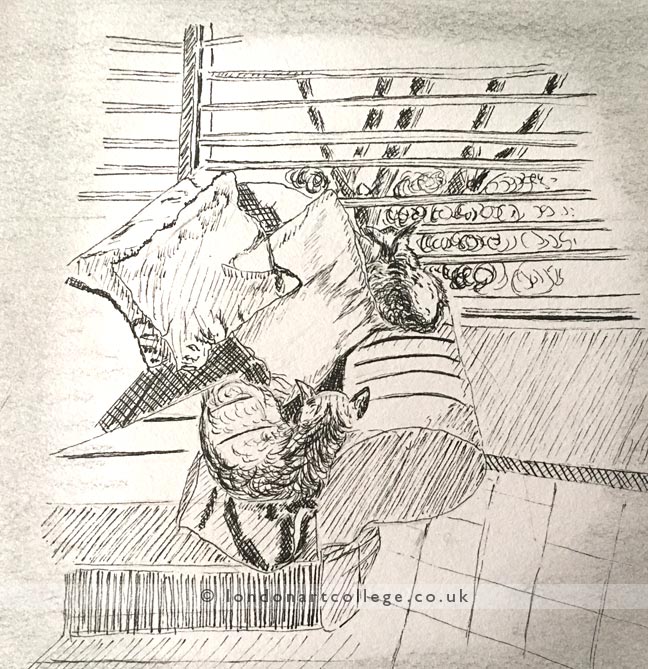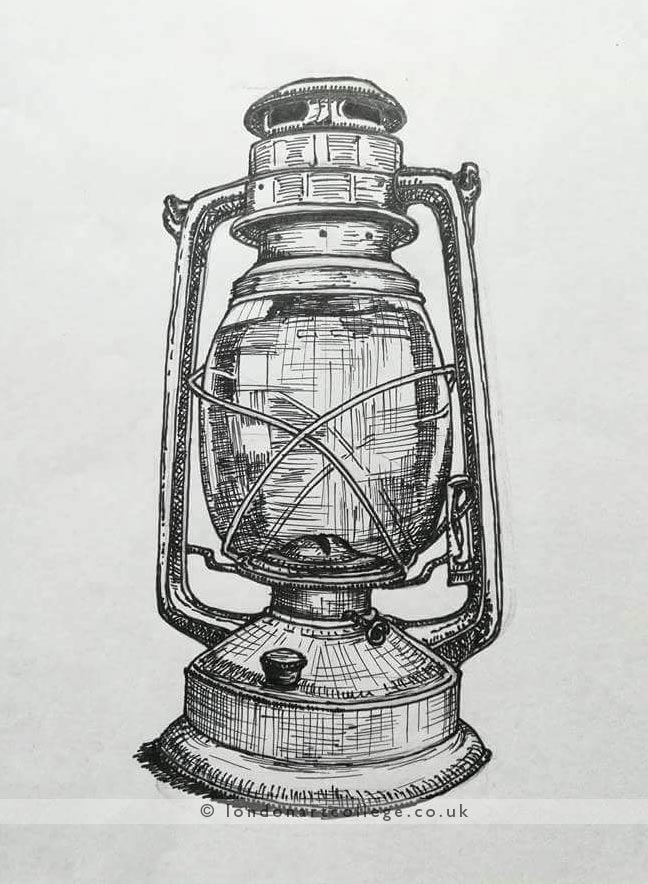 If you would like to receive a roundup of all of our blog posts once a week to keep you inspired in your inbox, why not sign up to our newsletter. You can access our sign up at the top of our page. If you are a London Art College student and you would like your artwork featured here, drop us a line at any time.