Intro: I am thoroughly enjoy my Pastel course. I believe it has given me the opportunity to be more experimental In my art work with very helpful comments from Monika.

My First pice of artwork. The flowing lines of this piece of work reflects my enjoyment of Beethoven's music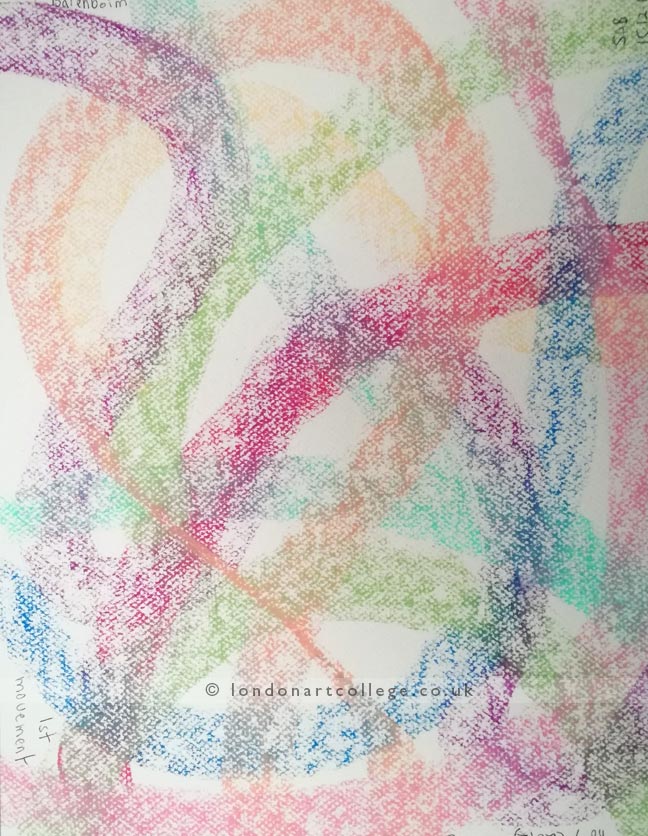 The Mandala with its greens, browns, blue, white and yellow (earth, water, sky, clouds, snow and sunshine) reflects my love of nature and delight in being out of doors, in all but the worst weather.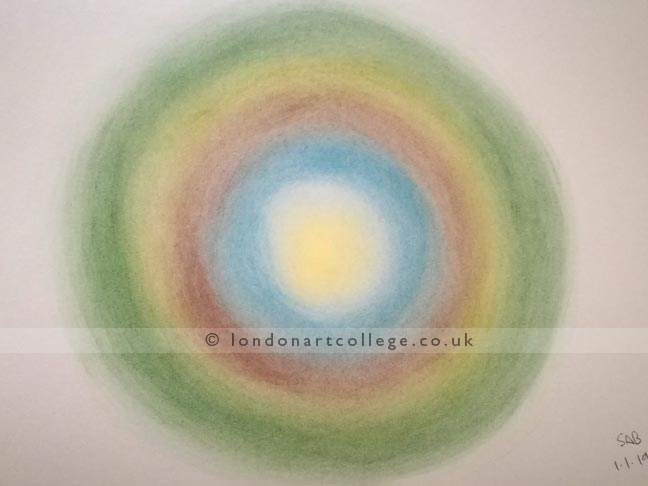 The 3rd work reflects a city with all the hub of life which has developed over the centuries along the course of its meandering, life sustaining river.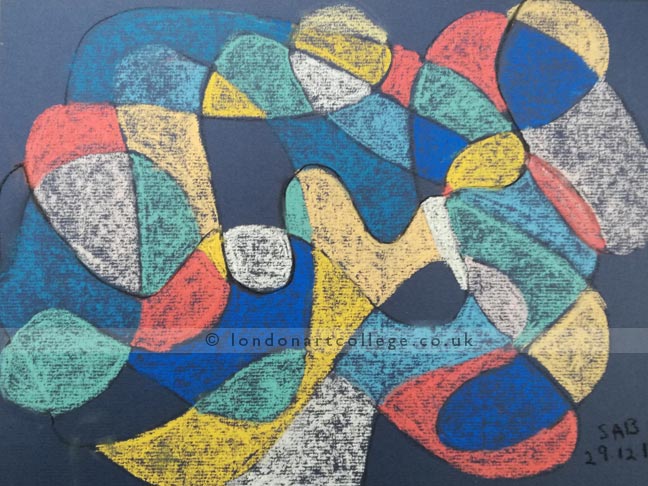 If you would like to receive a roundup of all of our blog posts once a week to keep you inspired in your inbox, why not sign up to our newsletter. You can access our sign up at the top of our page. If you are a London Art College student and you would like your artwork featured here, drop us a line at any time.