We have received this beautiful painting from Dessi below, for inclusion on our College News Blog. Isn't it wonderful! The reflections of the trees in the still water are beautiful. There is so much to look at and your eye flows around the painting with ease. This is what Dessi said….
My name is Dessislava Tchaneva-Cozmolici, or Dessi for short. I am doing the Landscape Diploma Course. I would love my painting to be featured,
Thank you so much!
Kind Regards
Dessi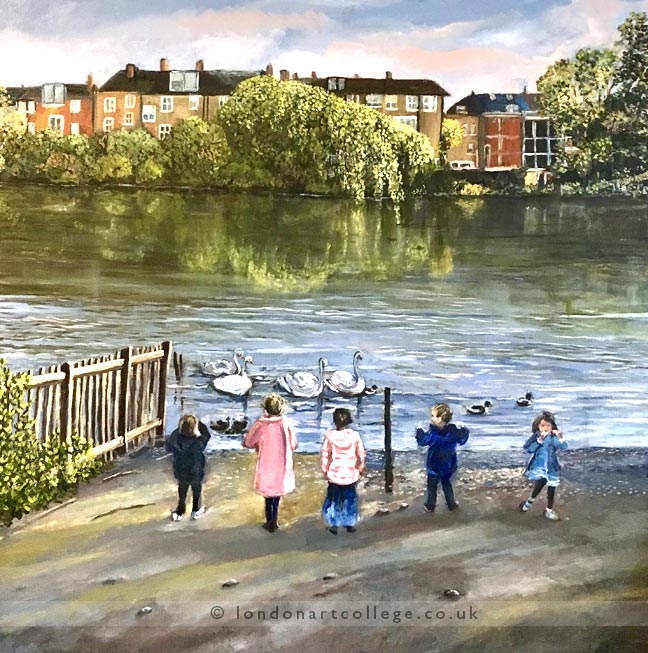 If you would like to receive a roundup of all of our blog posts once a week to keep you inspired in your inbox, why not sign up to our newsletter. You can access our sign up at the top of our page. If you are a London Art College student and you would like your artwork featured here, drop us a line at any time.