This blog post written by our lovely tutor Vanessa Weaver who teaches our Graphic Design Art Diploma Course.

I want to celebrate the work of Rachel Malpass, who has recently completed the Graphics course with a distinction. Many of you might remember her work, as she entered the annual student competition this year with this lovely illustration encouraging tourists to visit Japan. You can see Rachel's artwork below. This wonderful montage of images has been carefully composed and the I love the extremes of tonal work within it.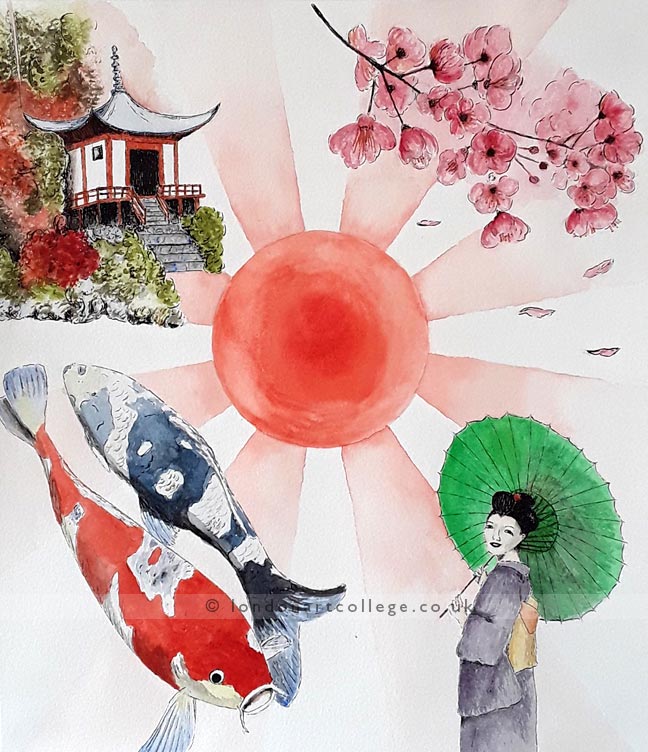 For Rachel's final submission, she designed an advert for a range of baby products, which resulted another fantastic illustration. I hope everyone enjoys viewing this colourful idea.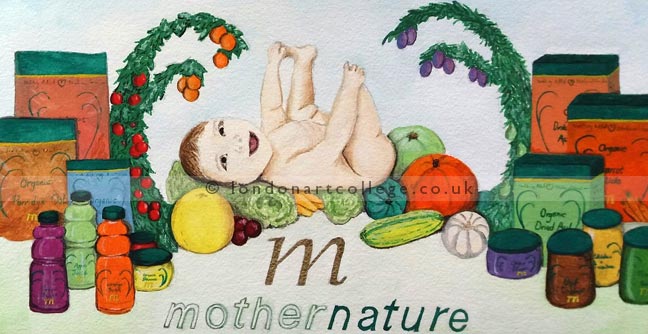 If you would like to receive a roundup of all of our blog posts once a week to keep you inspired in your inbox, why not sign up to our newsletter. You can access our sign up at the top of our page. If you are a London Art College student and you would like your artwork featured here, drop us a line at any time.