A wonderful rendition of Sink City by London Art College student Marlies Mast. Scroll down to see the artwork in detail and read what both tutor maggy and Marlies has to say about her artwork.

Maggy said…

Here's a lovely Sebastian's Sink City from Marlies. I thought that it wasn't only well rendered but it was such a creative and innovative concept with the drawings on the cupboard walls…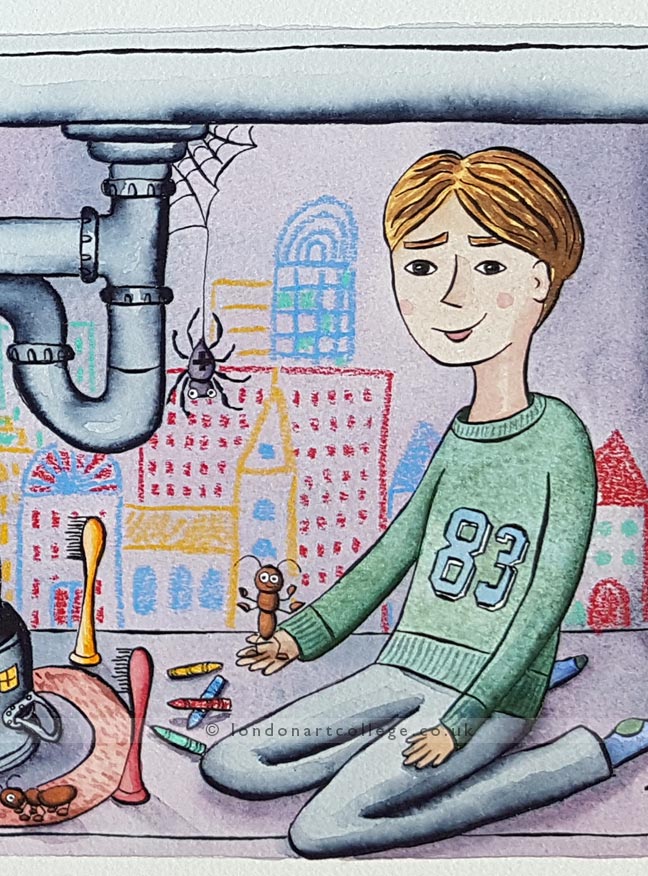 Marlies Said…

I love your course so far. It's pushing my boundaries, so that's a good thing. I had my children in mind when I created the Sink City. They love to make their own worlds with toys and cardboard boxes anywhere in the house and play in it endlessly. That's why Sebastian is prominently in the picture. He created this city with kitchen tools and crayons.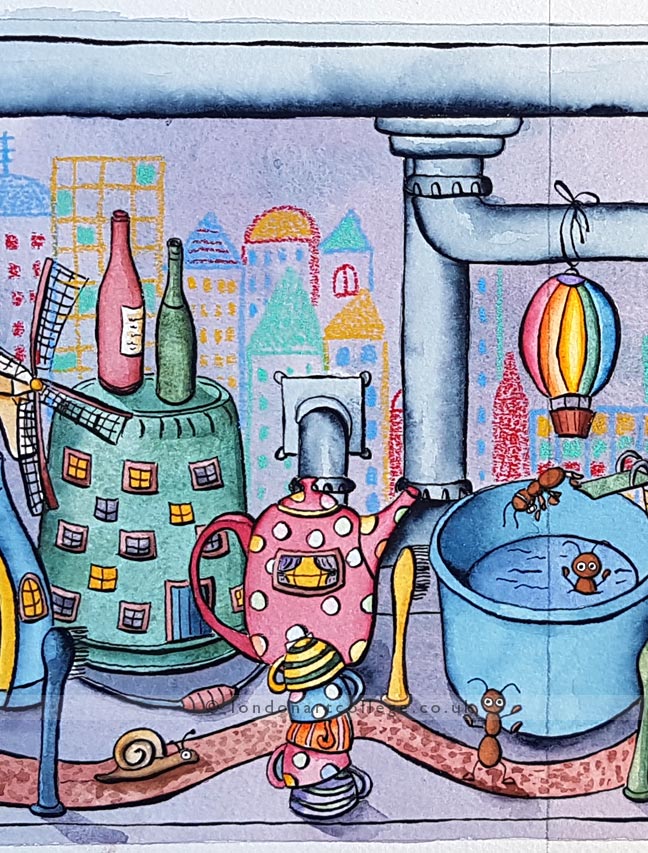 If you would like to receive a roundup of all of our blog posts once a week to keep you inspired in your inbox, why not sign up to our newsletter. You can access our sign up at the top of our page. If you are a London Art College student and you would like your artwork featured here, drop us a line at any time.