Drawing with Pens!
We are thrilled to announce a brand new course for the London Art College called Drawing with Pens. Many budding artists will have seen that there are many hundreds of professional artists creating beautiful artwork these days using pens alone. These amazing artworks can be found when searching online or on Instagram. There are many artists to inspire us. If you have ever wanted to draw like them but need a little guidance…then our course might be perfect for you!
Our course covers drawing with felt tips, brush pens, fine liners, graphic pens and markers. It is fantastic for those who perhaps want to do more than drawing, but don't want to go as far as painting. With felt like markers they can create brush like marks with the added bonus of having much more control of a pen. Brush pens can quite easily bridge the gap between paint and pen and are far easier to clear up at the end of working session.
This medium is often used in illustration and so the subjects you can draw on this course is endless – why not tailor it to suit the kind of artwork you wish to specialise in. For example pen work is perfect for cartooning and drawing comic strips, children's illustration drawings, graphic design and lettering, creating greetings cards, Chinese brush painting or fine intricate illustrations of birds, flowers, wildlife art, fantasy drawings, patterns and mandalas. Pens can even enhance mixed media and textile work. The list is absolutely endless with what you can do with them.
Our course is suitable for both the beginner and the intermediate artist and suits any age and style of artwork. The course and exercises are structured to help and guide students at varying levels and with personal guidance from tutor Monika Cilmi you cant go far wrong…!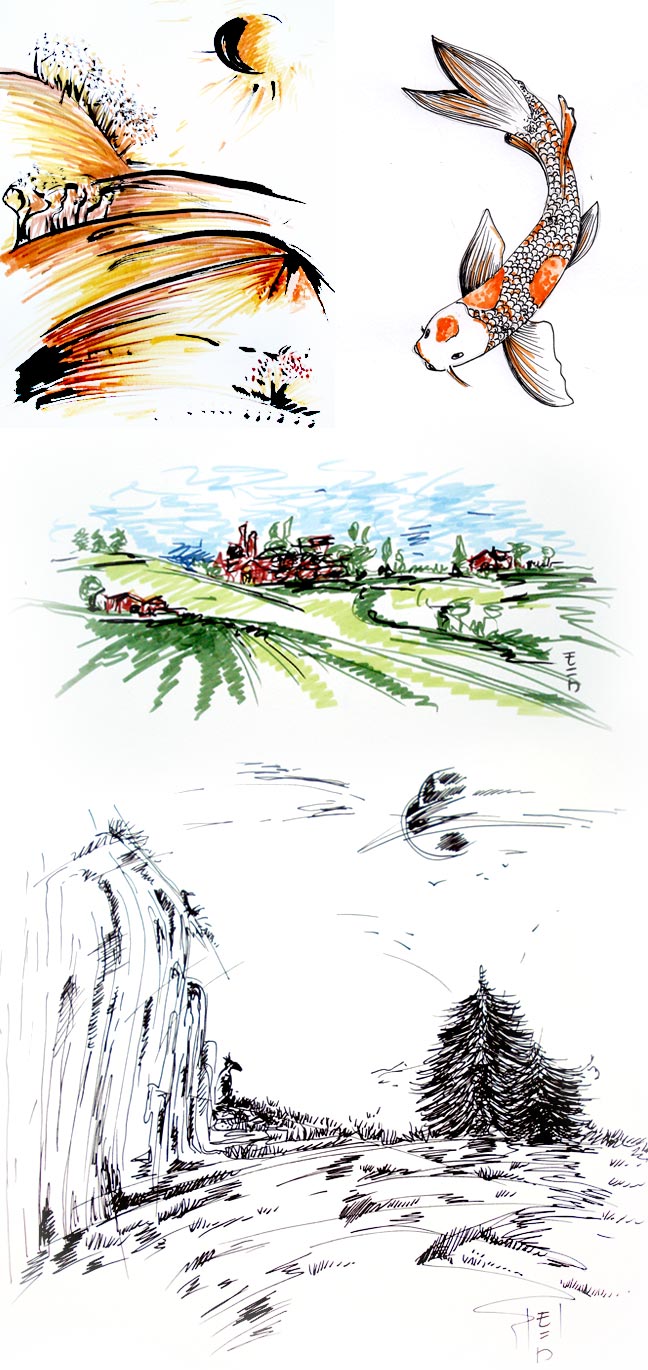 Famous Pen and Ink Artists to Inspire….
As mentioned at the start of our blog post, there are many wonderful and inspiring artists online, especially on Instagram. With this in mind, we have chosen three of the most popular artists on there who use Markers as their tool of choice to inspire. If you would like to draw just like these…head on over and enrol on our course today. Drawing With Pens.