Spencer Hill, our very experienced and friendly tutor who teaches both our Illustration Online Art Diploma Course and our Digital Illustration Online Art Diploma Course has made us aware of a new competition by the AOI – Association of Illustrators. Spencer felt that  his Illustration students on both courses might be interested in entering, plus it could appeal to all students of the London Art College. Let us know if you enter!
——————————–
The Association of Illustrators (AOI) in partnership with London Transport Museum (LTM), is delighted to announce that submissions are now open for The Prize for Illustration 2017.
This year the theme is Sounds of the City – an illustrated interpretation of urban sound.
Find out more on the AOI website here – Sounds of the City Competition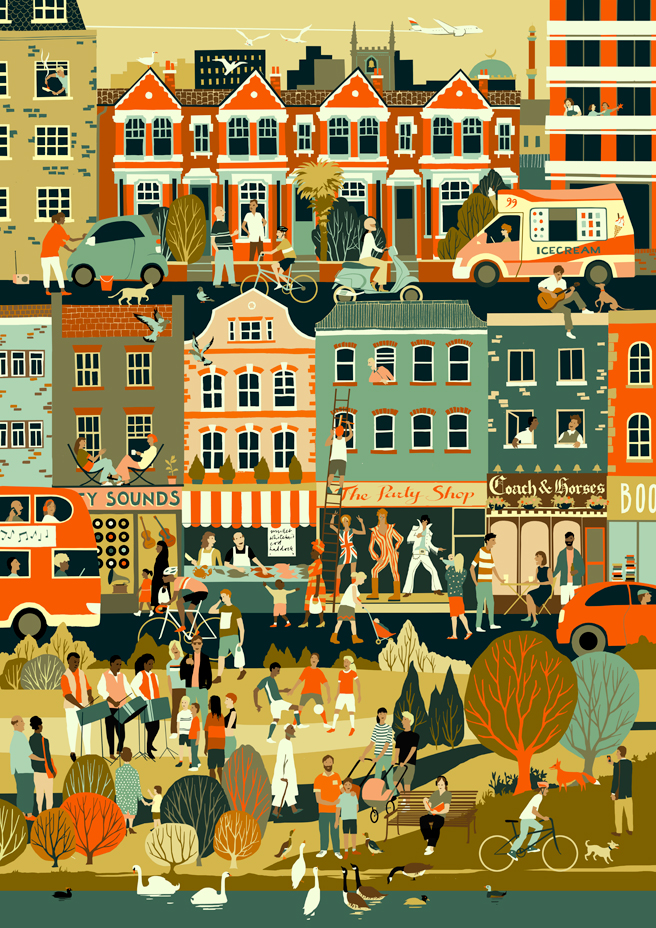 The illustration below is last years winning entry. We hope you fin it inspiring. If you enter, drop us a line with your entry and we will add it here on the blog.