Jane Hoggard has completed the Illustrating Children's Book Diploma course and has very kindly emailed a few of her pieces of share on our blog.
Jane said …"The first assignment based on the infamous text of " row row row"… I took a rather somber view, dumped all my favourite nursery rhyme characters in a lifeboat with the idea they choose the right direction for survival and fun and life! The waters are looking cheery with turbulence underneath…fitting."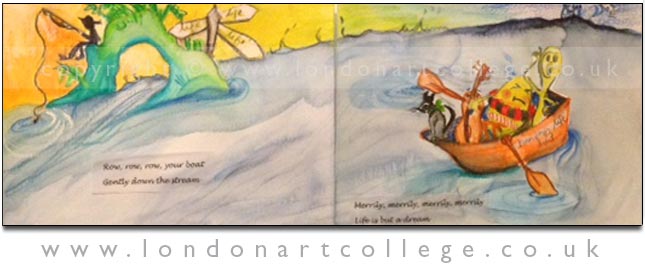 One of our favourite pieces of Jane's was for the Fiery Fred Assignment below.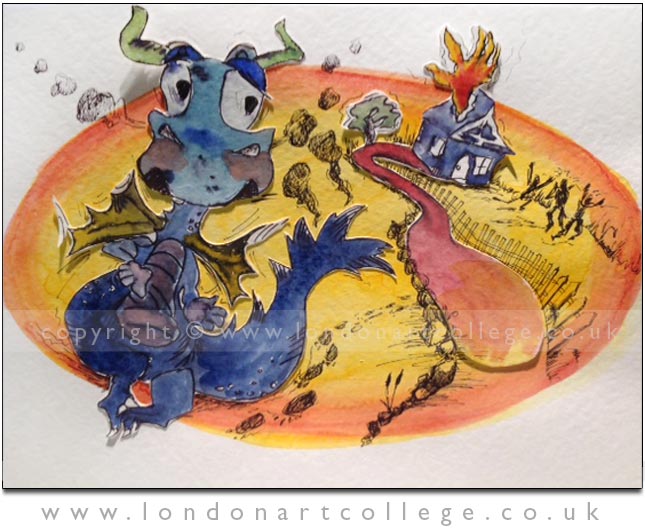 Jane also said…"Love this " flushed" scene with wee Wallace images balancing precariously in the background along the pipes… A more organic world starts taking over the under the sink area as we see hillocks, streams and greenery coming into the foreground….the ghosty "copies" of Wallace keep it slightly eerie too…"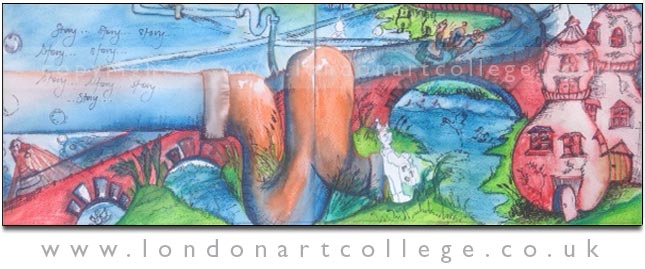 We would like to thank Jane for allowing us to use her artwork and we wish her the best of luck with her future illustrations. if you would like to follow Jane, you can find her on Instagram here – shoes_ potter_ creations