We have received a wonderful testimonial from Jim Hamilton, who has recently completed both History of Art Diploma and its follow on course Understanding 20th and 21st Century Art with tutor Stu Roberts. thank you Jim for taking the time to write this and we are thrilled that you enjoyed both courses!
——————————————-
I have always been interested in Art, but I was more of an 'armchair' historian. I could chat about the great works, but after a few minutes, my knowledge would soon dry up. So, determined to do something about it, I enrolled with the L.A.C.
Eagerly, I awaited my course folder and assignments. I was impressed with the package and with the contact I had with my tutor Stu Roberts. Any questions or concerns were dealt with quickly, with no fuss or bother. Instantly, my learning curve took off! I found myself enjoying more and more the Art world and its history. My assignments covered amazing paintings and sculptures, which in turn gave insights into history and the lives of artists. I was so proud to complete this course that I signed up for the second as soon as I could. These assignments dealt with Modern Art, up to the present day and this course again soon proved an eye opener, which prompted visits to galleries and museums.
I cannot commend enough the feedback and encouragement I received from Stu. His help and other suggestions make you want to look further and deeper into the subject. Now, once finished, I can enjoy talking about Art and artists with new found knowledge and insight and feel grateful to be able to pass this knowledge on.
Jim Hamilton
Understanding 20th and 21st Century Art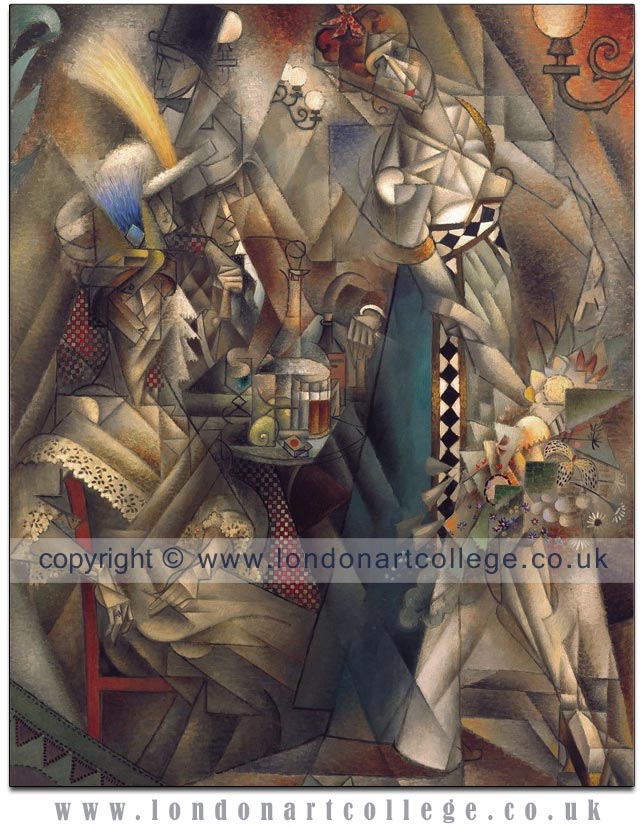 Jean Metzinger 1912
Dancer in a café
Oil on canvas