How I got some free publicity
Written / Artwork by Louise Charles Saarikoski
http://louisecharles-saarikoski.com/
Melanie asked if I would write about how I managed to get a paragraph and links to my website and paintings in Helsinki Zoo's monthly e-newsletter. Here is the story:
I completed the Pet Portraiture Diploma with the LAC this autumn. Back in April this year I decided I had progressed enough, and had paintings and drawings in my portfolio that I thought I could publish on a website.
At the same time, although I knew I had progressed, I had nothing to measure myself against.  Looking at art on the Internet is great and I had learnt a lot from this, but I wanted to compare like with like. I am a Brit living in Finland, a country with a population of only 5 million, and the only art society I have found so far, want members to have an academic art degree (preferably Finnish). So I joined TWASI (The Wildlife Art Society International) and entered some paintings into their annual exhibition in Gloucestershire, UK in May.
Now I had my website and I had entered an international exhibition. Who could I tell about this? Who would be interested? Could I get any publicity and get anyone from Finland to visit my website? My paintings were of some of the big cats at Helsinki Zoo, so I decided I could telephone the Zoo to get the email address of the marketing manager.
I rang, and not only did I get the email address, but I got a chance to explain my story to the Marketing Manager herself! She was very pleasant and said she was interested in the story, and asked if I would email her with the details, which of course I did. I then carried my framed paintings in my hand luggage from Helsinki to Gloucester to the exhibition, and that was that.
At the end of July I had an email from the Zoo asking if they could write about me in their August e-newsletter. I took all of two seconds to reply "yes"! I was asked what I do while at the Zoo, whether I paint and sketch and /or take photographs. Plus why I like big cats so much. I answered these as fully as I could, trying to make my answers as interesting as possible, and knowing they would probably be edited.
On 2nd August I knew the e-newsletter had gone out as my website was extremely busy with hits from Finland! It was really great to see visits from all overFinland, and therefore from not just people who know me personally. I am happy to say that people still come from that link.
To conclude, in making contact with someone who could be interested in my work, meant I got some free publicity to a targeted audience. Each person who subscribes to the Zoo e-newsletter has at least some interest in animals. Even if they were not thinking about buying art at the time they read it, many people now know about me and my art in Finland than before, and some of those people keep returning to my website. This was a big step for me, but in marketing terms, only a small step and something to keep building on in the future. With this in mind I followed up with individual "thank you" cards to the people who were dealing with the newsletter. The cards were my paintings of their cats and each contained a business card. They remembered me once, so hopefully they will remember me in the future.
Also, I learnt a lot from exhibiting my work. I was not embarrassed as I feared, having my art hanging in the same exhibition at Pollyanna Pickering. Although I could see my paintings were better than some, I could also see that they were with the majority in that they were nothing special.  I enjoyed meeting the other artists, especially those whose work stood out from the rest. I came away inspired, and it motivated me to improve and study more.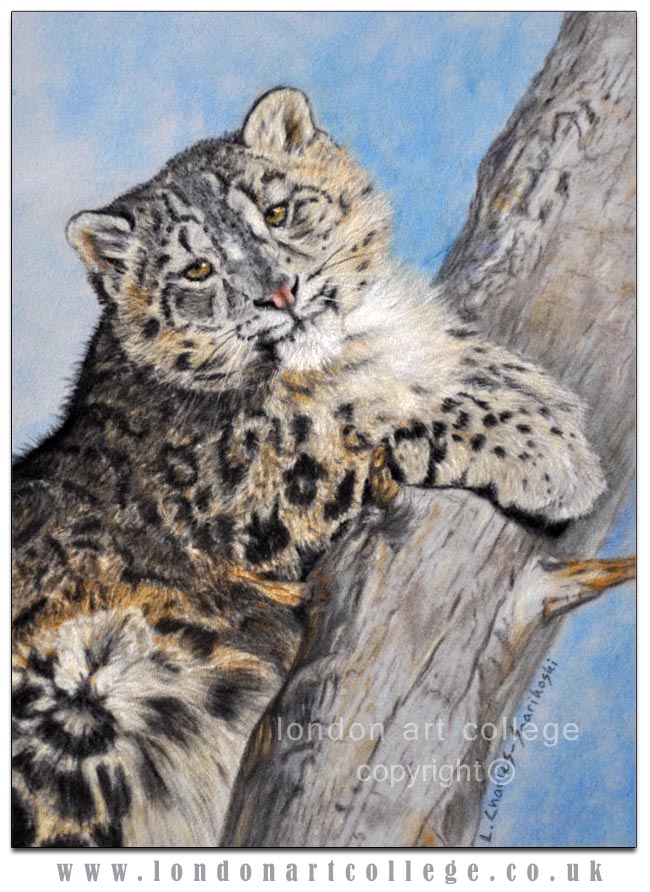 http://www.korkeasaari.fi/en/services/visitorinformation
http://louisecharles-saarikoski.com/
Louise Charles Saarikoski