Welcome to the results of this weekend's challenge – leaves! We have received some beautiful pieces of artwork this week with some very pretty leaves! Maria Ei Zar has created a beautiful close up of a leave with droplets of water – stunning! We feel that Linda's array of leaves are beautiful. Linda said…..

"I only discovered acrylics through the Drawing and Painting course last year, and I'm loving them. This painting is a view of vine leaves through the glass of a conservatory."

Students Pauline and Sheila have created a double page spread of a variety of leaves and we very much like the way they have added text around their artwork – isn't it wonderful!

If you can't think of what to draw or paint today, look no further. Find a leaf and give it a go!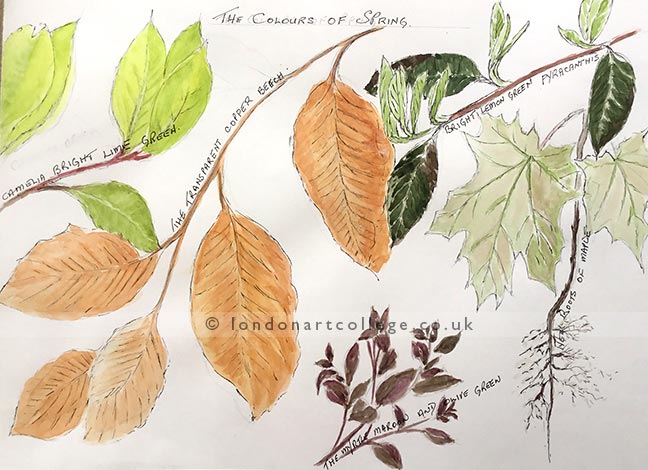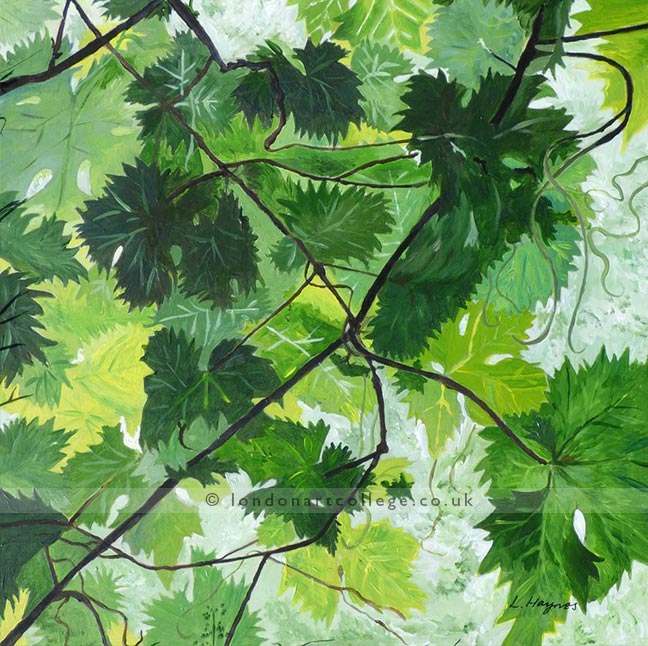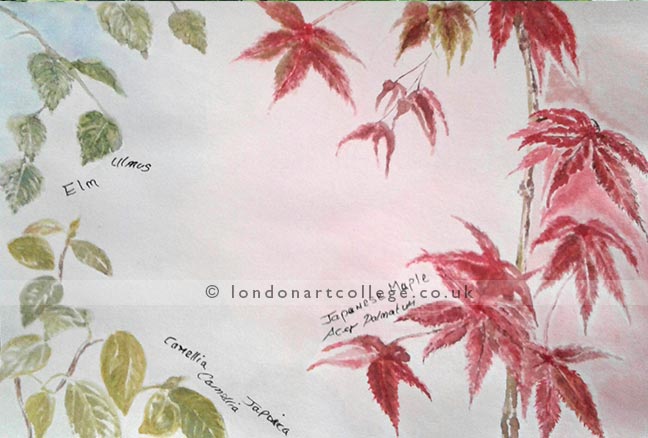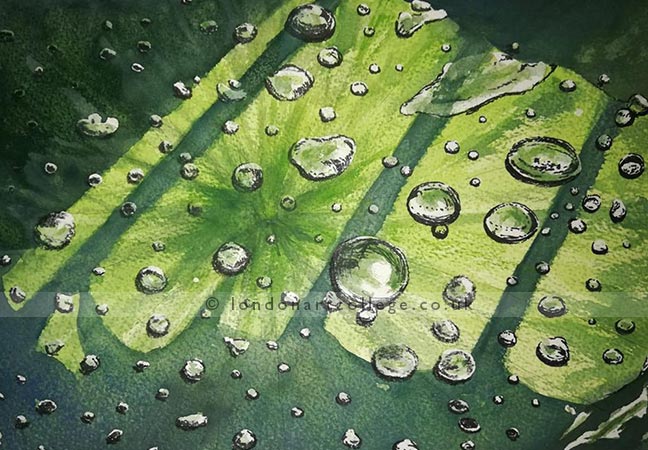 If you would like to receive a roundup of all of our blog posts once a week to keep you inspired in your inbox, why not sign up to our newsletter. You can access our sign up at the top of our page. If you are a London Art College student and you would like your artwork featured here, drop us a line at any time.